Chef Alessandro Caporale of Casa Lever (390 Park Ave.) has created an exquisite menu to showcase fresh, aromatic white truffles from Alba. The Truffle Menu is available for both lunch and dinner, Monday through Saturday until the end of truffle season in December.


---
On November 16 at 7:30pm, Casa Lever will celebrate the white truffle season in the first truffle dinner series in their private dining room. The four-course menu unearths the flavors of the white truffle through traditional recipes from the Piedmont region of Italy. From Nebbiolo to more robust varieties of Barolo, the tasting menu will end on an authentic Moscato d'Asti, all by Oddero.

Click here to view the wine list. Space is limited; to reserve, contact [email protected].
---
They promise an unforgettable truffle experience while dining surrounded by one of the world's largest collection of original Andy Warhol paintings, courtesy of the Lever House Art Collection.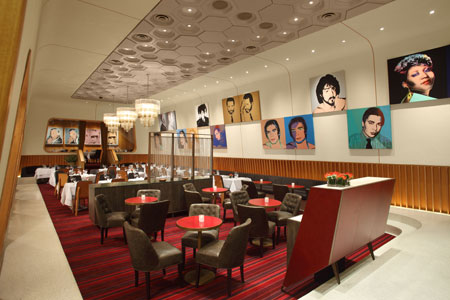 The truffle menu is also available in the private room at Casa Lever, an ideal location to celebrate birthdays, anniversaries and other momentous occasions.
Click here to view the full menu.
For reservations, click here or call 212-888-2700.