(1/22-1/24) Looking for what to do in NYC during corona? There's more to do in the city now than there's been in months, including the reopening of many of the city's cultural destinations. This detailed map of restaurants shows 11,000 venues now serving; included in that number are more than 5,000 places where you can eat outside (many with plenty of warmth to get you through cold nights). Read on for more in-person reopenings and other things to do in NYC this weekend!
LIVE BEATS
If you're looking for a getaway without running up the mileage, head out to Brooklyn's Industry City for a range of possibilities. On top of drinks, bites, shopping, and ice skating, you can also groove to live music. Friday from 5-8pm brings live Latin music from Cuarteto Guataca (above) at Sahadi's outdoor seating in Courtyard 3/4. Also Friday you can find live bossa nova, and Saturday and Sunday feature live jazz.
NEW YORK'S ACTIVITY AUTHORITY
Get editors' curated recommendations and have more fun:
AN IMMERSIVE WINTER KALEIDOSCOPE
Photo by Cindy Boyce.
The Garment District Plazas have been transformed by the new immersive installation Prismatica. More than two dozen pivoting prisms are waiting to splash up your Instagram feed. As you walk through, the art fills the plazas with reflections and music, creating an ever-changing light show. Located on Broadway between 39th and 40th Sts., Prismatica is free and open to the public through January 30th.
WITH THE GREATEST OF EASE
Photo by Giles Clement.
The city's top circus performers have been on the sidelines but a new Brooklyn residency of aerialists and acrobats is bringing them back. Free weekly showcases will take the form of a pop-up series of surprise showcases. Pop-up showcases will livestream on IG Live @citypointbklyn; or maybe you'll time it out right and be able to watch in person. The public will also be able to view the artists practicing and get a behind-the-scenes look at their training. City Point in Downtown Brooklyn does the hosting at its event space BKLYN Studios, running through February 28th. For many of the performers, this will be their first time showing off their super-human flexibility for nearly a year. COVID regulations will be strictly enforced: viewers watch from a bank of public windows. Attendance numbers and traffic flow will be monitored; masks are mandatory.
FREE SKATING CONTINUES
Photo: Angelito Jusay.
The Bank of America Winter Village at Bryant Park, which has the city's only free-admission skating rink, stays open in midtown through March 28th. In addition to the rink, you'll find options like The Lodge Deck, with heated outdoor seating and a full-service cocktail bar; the Curling Café, where you compete at iceless curling (visitors can rent curling lanes and accompanying tent packages for either 1-4 or 5-8 guests on Wednesdays-Fridays 3:30-9pm, with extended weekend time slots Saturdays and Sundays from 1:30-9:00pm); and the Igloos, where can reserve your very own heated Cozy Igloo with family and friends while enjoying hot chocolate, salted caramel hot apple cider, mulled wine, or charcuterie boards. The Shops have been extended as well, with a European-inspired open-air market connecting you with artisans from around the world.
A NEW MAMAN
There's nothing like greenery to break up winter (and that's to say nothing of South of France vibes) as they're sharing at the newest location of Maman, Maman King. The ninth location of the café, restaurant, and event space has dropped a garden oasis in Hudson Square. Home of the Nutty Chocolate Chip Cookie (one of Oprah's Favorite Things), Maman King also serves farm-fresh salads, quiches, sandwiches, soups, pastries, and desserts. Happy hour cocktails are available in the bar area, including location-exclusive temptations like takes on hot spiced apple cider, Irish coffee, and spiked hot chocolate.
VALE RINK IS BACK

For the second consecutive season, you can skate 23 stories high with skyline views all the way. The William Vale in Williamsburg, Brooklyn has brought back its Vale Rink, with limited capacities to ensure safe social distancing. Hours are 2-10pm Wednesday through Friday and noon-10pm on Saturdays and Sundays. Pricing is $20 for adults and $12 for kids 12 and under, and includes skate rental, lockers, and 50 minutes on the ice. Er, Glice. The rink is sustainable and makes use of Glice, a synthetic that requires no power or water to make (and doesn't feel cold or wet should you tumble onto it).
MRS. MAISEL'S MARVELOUS TOUR OF NEW YORK CITY
On Location Tours, the city's premiere TV and movie location tour company, has added 1950s New York City to its stable. And you can enjoy it from a prime seat inside a 1957 Studebaker—the very one used in all three seasons of the show. Mrs. Maisel's Marvelous Tour of NYC is ongoing on Thursdays and Saturdays (it's not cheap, but you'll have a highly personal experience—tours are limited to 2 or 3 guests). An energetic guide shows off locations used in the series and shares secrets about how the crew disguised modern-day NYC to pass for 60 years ago.
WATERFRONT WINTER WONDERLAND
Via Facebook.
Find waterfront views without freezing your tail off at Watermark in the Seaport District. Make a reservation for a fully weather-controlled private dining experience and you can relax in glasshouse comfort. Stay seasonal with the cheese fondue and s'mores options, and check out the classic movies showing on the new jumbo projector. Brunches, dinners, and craft cocktails are all on the agenda.
FLEA NEW YORK
Holiday shopping may be in the rear-view mirror, but you can still find great browsing (and deals) at Chelsea Flea all winter long. Antique and vintage wares are available for a dose of history to accompany your style. The flea is open 8am-4pm on West 25th.


LIVE MUSIC ACCOMPANIMENTS
Enhance your experience of the galleries at the Museum of Arts and Design with live music activating the spaces on select Thursdays and Saturdays. Meant to be enjoyed informally as visitors explore the art on view, performances from an international roster of celebrated instrumentalists take place in accordance with the museum's safe social-distancing practices. Curated by Laura Metcalf and Rupert Boyd of Boyd Meets Girl, the roster includes international soloists, Grammy winners, and members of the New York Philharmonic, the Met Opera, and the Hamilton orchestra. Performances take place Thursdays 6–8pm and Saturdays 2–4pm and are free with museum admission.
Shenghua Hu, principal second violin, Metropolitan Opera Orchestra
Sat, Jan 23, 2–4pm
Stella Chen, violin, international soloist, 2019 Queen Elisabeth Competition winner
Thu, Jan 28, 6–8pm
Andrew Yee, cello, member of Grammy-winning Attacca Quartet
Sat, Jan 30, 2–4pm
Nathan Vickery, cellist, New York Philharmonic
Sat, Feb 6, 2–4pm
Qianqian Li, prinicipal second violin, New York Philharmonic
Thu, Feb 11, 6–8pm
Molly Carr, viola soloist, faculty of the Juilliard School and Bard College Conservatory of Music
Sat. Feb 13, 2–4pm
Monica Davis, violin, member of the orchestra for the Broadway production of Hamilton
Sat, Feb 20, 2–4pm
EATELY TAKES YOU "INTO THE WOODS"

The Flatiron's favorite seasonal scene launched its winter iteration on Monday. SERRA by Birreria, on the heated rooftop of Eataly NYC Flatiron, transports you to a woodland-themed zone of coziness. Menu highlights include a Norwich Meadow Sweet Dumpling Squash with fontina Val D'Aosta DOP and local mushrooms and polenta with a housemade wild boar ragù. Woodsy vibes can be found in the drink menu too, as in the tableside-smoked cocktail above.
MODERN ART IN POSTER FORM
If you're craving New York culture you can check out a double layer of it at Poster House. The only poster museum in the U.S., this Chelsea newcomer has just launched a mini-exhibition focused on philanthropist Vera List and the creation of a poster program advertising the new Lincoln Center complex in 1962. Contemporary art stars from Andy Warhol to Roy Lichtenstein, Ben Shahn, and Robert Indiana joined in. While you're at Poster House, two additional shows are up, "The Swiss Grid" and "The Sleeping Giant: Posters & The Chinese Economy."
A NEW IMMERSIVE EXHIBITION
Head to the historic boiler room of Chelsea Market to experience ARTECHOUSE, a new immersive art space. The latest exhibition there, "Celestial," is an immersive digital experienced inspired by the Pantone Color of the Year 2020. The installation draws on "Classic Blue"'s inspirational qualities to take visitors beyond the skies. Sound, light, and color come together for a very Instagrammable experience. Due to popular demand, the show has now been extended to February 21st, 2021. "During these unprecedented times as a society we have found ourselves in a new state of existence. Before 2020 even began, Pantone selected Classic Blue as the color of the year because they saw it as the hue to sustain us during a time of change," says Sandro Keserelidze, co-founder and Chief Creative Officer of ARTECHOUSE. "2020 ended up bringing changes no one expected, making the hue of Classic Blue, and the qualities it represents, more relevant now than ever before. We couldn't think of a more timeless and timely theme to end the year and launch a new chapter of experiences." artechouse.com/nyc
HOLIDAY EXPRESS RETURNS


The annual holiday tradition Holiday Express: Toys and Trains from the Jerni Collection is back to celebrate the golden age of toys and transportation. Now through February 21st at the New-York Historical Society, you can explore trains and stations that date from the turn of the 19th century to the WWII era, showcasing evolutions in design. New for this year are several items not seen for years, including the rare, elaborately detailed Märklin Grand Station (1904–08). Precautions are taking place for the pandemic, including the closure of the crawl-space viewing bubble this year.
HIT THE RINK AT ROCKEFELLER CENTER

Photo: Patina Restaurant Group
The world's most famous patch of ice is welcoming skaters to Rockefeller Center for the 2020-2021 season. Last Saturday marked the official return, with limited capacity and skate times to ensure social distancing safety. (The experience is mostly outdoors, which will help as well.) Daily hours at the rink will be 9am-midnight. While you're in the area, check out the tree, an 11-ton Norway spruce from Oneonta, transformed into a glittering symbol of the holiday.
A TASTE OF GRAMERCY TAVERN IN RIDGEWOOD
Photo by Bex Finch.
New to Queens this week is restaurant/grocery hybrid Rolo's, helmed by four Gramercy Tavern alums. During COVID times Rolo's is running takeout and delivery, with additional goodies like fresh pastas and sauces. Much of the food is wood fire-grilled; opt for entrees like porchetta, kale Caesar salad, or the sofrito fried rice pictured above.
AN ARTS STROLL
Art on the Ave NYC, a public arts initiative dedicated to community regeneration and the elevation of local artists with a story to share, will introduce the works of 27 artists along Columbus Avenue from West 67th to 77th Streets, premiering Saturday, November 21, 2020 through Sunday, January 31, 2021. The group's curator Lisa DuBois of X-Gallery in Harlem, chose the artwork from more than 220 submissions that reinforce the gallery walk's timely theme, "The Art of Healing." Working with the Columbus Avenue Business Improvement District (BID), local property owners and retailers along the avenue donated window space to secure the most visible sites for the exhibition.
THE RINK AT BROOKFIELD PLACE
You can once again skate along the Hudson at The Rink at Brookfield Place. Get some fresh air and enjoy skyline views of both NYC and NJ. This is just one of a series of seasonal attractions at the downtown venue.

For more activities for parents and families, check out our sister site nymetroparents.com!
NEW FOOD HALL JACX&CO NOW OPEN
Long Island City makes its case as a destination all its own, adding to its park expanses and stunning views the new food hall JACX&CO. Located on the plaza level of The JACX, a creative office campus, it opened Wednesday. For now you can enjoy it for indoor dining (at 25% capacity), pick-up, and delivery, with a full service bar and outdoor dining coming next. Opening eateries include Beebe's, Crif Dogs, FIELDTRIP, Ghaya, Lotus + Cleaver, Taim, Al Volo, Kissaki, and Méxology (pictured above).
THE GREENS ARE BACK AT PIER 17

The Greens return to The Rooftop at Pier 17 to put the social back in social distancing. Starting today, you can book your own cozy cabin, with thorough cleaning and built-in air purifiers. A brand-new seasonal menu provides the bites, with favorites like cheese fondue, buttermilk fried chicken, and chipotle beef stew. The signature cocktail program is orchestrated by the newly crowned "World's Best Bar," Dante, which has been serving New Yorkers for over a century. Floor-to-ceiling views, heat, classic winter cabin décor, and a virtual fireplace are all included.
THE SECRET SIDE OF ELLIS ISLAND

hodgepodge brigade/Flickr
Get a behind-the-scenes look at the unrestored Ellis Island Immigrant Hospital Complex. This gateway to America for millions of people is accessible again via Statue Cruises—the only ride to Ellis Island and the Statue of Liberty. (If you opt for the Hard Hat Tour Ticket and its 90-minute guided tour of the hidden part of Ellis Island you'll get round-trip ferry service and audio Tours of Liberty and Ellis Islands.) The art exhibition "Unframed—Ellis Island," by renowned French artist JR, is on display throughout the hospital complex. Tours run on Saturdays and Sundays.
WINTER WANDERS
Another travel-without-leaving-town outing to consider is to Brooklyn's Green-Wood cemetery. Founded in 1838 and now a National Historic Landmark, this 478-acre oasis was at one time the #2 tourist attraction in all of America. Winter Wanders walking tours are offered Saturdays and Sundays, providing the back stories of famous residents, striking sculpture and design, and spectacular views of the Manhattan skyline from Battle Hill.
ASIA SOCIETY'S FIRST TRIENNIAL

Sun Xun. "July Coming Soon" (detail), 2019. Ink and color on silk. 24-page folding album. Courtesy of the artist and ShanghART Gallery. Photograph: Alex Wang (ShanghART Gallery).
The inaugural Asia Society Triennial, a first-of-its-kind installation, is now open. In addition to the art on display at the Upper East Side's Asia Society and Museum, other venues and multi-media performances are included in the mix. You'll find work by more than 40 artists representing 20 countries sharing work that reflects Asian nations and the Asian diasporas. We Do Not Dream Alone is slated to run in two parts through June 27, 2021. Entry to the Triennial is by timed tickets.
ONE WORLD OBSERVATORY
At 1,776 feet, One World Trade is the tallest building in the Western Hemisphere; with over 44,000 tons of steel and a unique concrete core, it's the strongest building in the world. After a COVID-19 hiatus, the top of One World is once again welcoming guests to explore the One World Observatory. With new safety protocols in place, you'll enjoy stunning views of Manhattan, the boroughs, the rivers, and all the way out to Jersey with plenty of acreage to yourself. While you're there, take advantage of hand-crafted cocktails, small batch wines, local brews, and a brand-new Illycaffè & Gelateria.
For more to do with kids, visit our sister site New York Metro Parents!
MANHATTAN'S ONLY PRODUCTION BREWERY OPENS

Photo: Torch & Crown Brewing Company.
SoHo is newly home to the city's first legit brewery in who knows how many decades. Torch & Crown Brewing Company's long-awaited brewery and restaurant has opened up in a massive, tri-level space outfitted with state-of-the-art brewing equipment, subterranean fermenters, and a gleaming full-service kitchen. The menu is kicking off with 10 brews, New York wines and ciders, an all-New York spirits cocktail menu, and a very shareable mix of large and small plate savories.
NOW OPEN!

Gallery View, Clock Two. Image: © The Metropolitan Museum of Art.
Spanning 1870 to the present, About Time: Fashion and Duration traces fashion history on a disrupted timeline. After a COVID-19 delay, the exhibition is at last open at The Costume Institute of the Metropolitan Museum of Art. Inspiration is drawn from philosopher Henri Bergson's concept of la durée, which understands time as feeling more flexible to the individual—like when time seems to speed up or slow down—than the straightforward, linear conception used by science. Following this idea, About Time will explore how fashion gets associated with time and can meld the past, present, and future, with the help of 160 pieces of women's clothing. "This exhibition will consider the ephemeral nature of fashion, employing flashbacks and fast-forwards to reveal how it can be both linear and cyclical," Max Hollein, Director of The Met, said in a statement. "As such, the show will present a nuanced continuum of fashion over the Museum's 150-year history."
Visitors to About Time can expect to see displays like a chronology of fashion through black ensembles, which will examine the fast, fleeting nature of fashion, alongside contrasting ensembles that may come from a different era than the pieces they're paired with, but relate to them in some way through shape, motif, material, pattern, technique, or decoration. In addition to its look back at fashion history, the exhibition will also explore the future of fashion, and how this idea of duration relates to sustainability and other modern-day fashion considerations. These ideas will be tied together by "ghost narrator" Virginia Woolf, whose writings will be used to explore the exhibition's temporal themes. —Alison Durkee
BEAT THE BOMB IMMERSIVE VIDEO GAME EXPERIENCE

Beat The Bomb, an immersive video game experience based in Dumbo, Brooklyn is opening up with new experiences and safety measures. The ultimate social distancing activity, Beat The Bomb is perfect for families, small groups, learning pods and quaranteams who are looking for a new kind of challenge—kind of like an escape room. The hour-long experience features a series of four games broken out into different rooms, allowing for a unique flow that separates groups for better distancing. The goal: earn time on the bomb clock by beating levels. Then disarm the paint bomb before time runs out… or GET BLASTED! (PPE has always been a part of the experience, but it's really coming in handy now.) beatthebomb.com
WHAT TO DO IN NYC DURING COVID
Despite the coronavirus, there's still plenty to do in the city. Stay in the loop with:
VIRTUAL TOURS OF THE UNITED NATIONS

Ahead of an in-person reopening, UN Visitors Services is presenting virtual tours and briefings, hosted by the UN's legendary multilingual tour guides. Online visitors can learn about the organization's roles and can get insider angles on famous spaces like the General Assembly Hall and Security Council. Tours are available for groups or "UN Kids." visit.un.org
OUTDOOR ART AT THE UN

A new outdoor exhibit, #TheWorldWeWant, is now available to view outside United Nations Headquarters. The exhibit is a special collection of photos curated from more than 50,000 images from over 130 countries, as a way to hear directly from the peoples of the world about their priorities for the future. The photos featured are from #TheWorldWeWant, a global photo contest hosted and organized by the mobile app Agora in support of the 75th anniversary of the United Nations. This outdoor exhibit, found along First Avenue between 46th St and 47th St, is free and open to all and will be on display through the end of the year. un.org/en/exhibits/page/un75
YANKEE STADIUM VIRTUAL TOURS

Yankees Stadium holds many stories inside its walls. Experience the historic team's history from your own grandstands with Yankee Stadium Tours' new virtual visits. The Yankees are holding tours twice a week, every Tuesday at noon and every Thursday at 2pm, for about half an hour each. You can reserve a spot here, and prepare to learn more about New York. The tour features iconic sites like Monument Park, essentially the Yankees' Hall of Fame, honoring the franchise's greatest players, managers, and coaches. You can also get a peek at the New York Yankees Museum, which features historic jerseys, baseballs, and more detailing the Yankees history. Book now, as tours are quickly reaching capacity.
HAVE A QUESTION ABOUT THE CITY?

City Guide brings you "Everything to Do NYC," a community of people helping each other get everything we can from the city. Looking for a restaurant? Ask ETD. Want to share a great find? Let us know about it. It's your go-to group for how to get everything you can from everything in New York. facebook.com/groups/everythingtodonyc
REOPENED!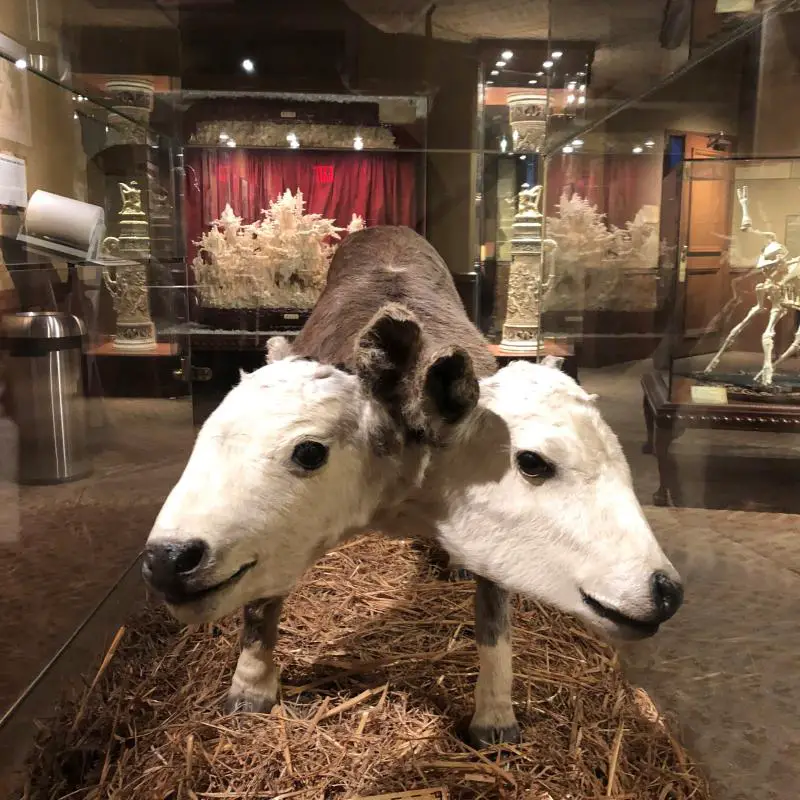 Ripley's Believe It or Not! Times Square invites guests of all ages to experience the unbelievable mysteries of our world. Home to rare artifacts and thrilling interactive exhibits, this one-of-a-kind attraction is perfect for those who want to immerse themselves in the unusual, the unexpected, and the unbelievable. Hours have just been updated to 7 days a week, 11am-6pm (the last ticket is sold one hour prior to closing). For a safe experience, new initiatives include enhanced cleaning and disinfecting schedules; hand sanitizer stations throughout the attraction; limited capacity; face coverings required for all guests and staff; new signage; and temperature checks for staff. In addition, interactive exhibits will remain closed until it's safe for them to open. ripleysnewyork.com

Top of the Rock, a stunning perch atop Rockefeller Center, offers wholly unobstructed views of the city's most iconic landmarks, including the Statue of Liberty, the Empire State Building, the Chrysler Building, the rivers, and all of Central Park (its size can only truly be appreciated when seen from above). The Grand Viewing Deck on the 69th floor offers unparalleled views of the city and the 70th Floor is an open-air perch with completely unobstructed views—no glass or anything. Top of the Rock reopened to the pubic on Thursday, August 6th. Social distancing is easier here: Top of the Rock has more open-air viewing space than any other observation deck in New York City. New hours for the Observation Deck are daily 1-9pm; guests will enter from West 50th Street, between Fifth and Sixth Aves., and proceed with timed tickets to the glass stairs upon entry. Visitors without a pre-purchased ticket will be directed to the box office. Capacity will be limited, masks are required, and hand sanitizer is available throughout the attraction. Note that kids 12 and under will get in free with the purchase of an adult ticket through Labor Day. topoftherocknyc.com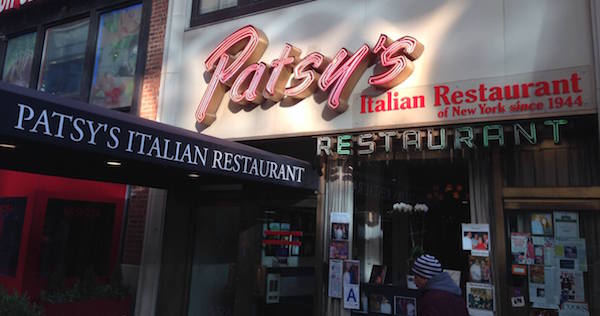 New York restaurants come and go, but Patsy's Italian Restaurant is forever. The famed eatery—which only has one location, right in the heart of Midtown Manhattan—turns 77 this year and is only getting better. After being on pause for several months, takeout and outdoor dining have returned. Expect classic favorites of home-style Sicilian cuisine like rigatoni Sorrentino, linguine with clam sauce, veal rollatine Marsala, and chicken Contadina. Hours will be 4-9pm Wednesday-Sundays; customers can make reservations by calling 212-247-3491 or emailing [email protected]. patsys.com
Andreas Komodromos/Flickr
The west side's beloved elevated park, The High Line, is open albeit with capacity at the park greatly reduced. Free timed-entry tickets are opened every two weeks on Mondays. A limited number of walk-up passes will also be available at the entrance, but advance planning is recommended. Traffic will only flow in one direction, starting at Gansevoort Street. All visitors must enter at the southern end of the High Line, at Gansevoort Street and Washington Street, and move northwards. In this first reopening phase, the High Line will be open only to 23rd Street. Citywide safety protocols will also apply here, including the requirement of wearing a mask or face covering and maintaining 6-foot social distancing. thehighline.org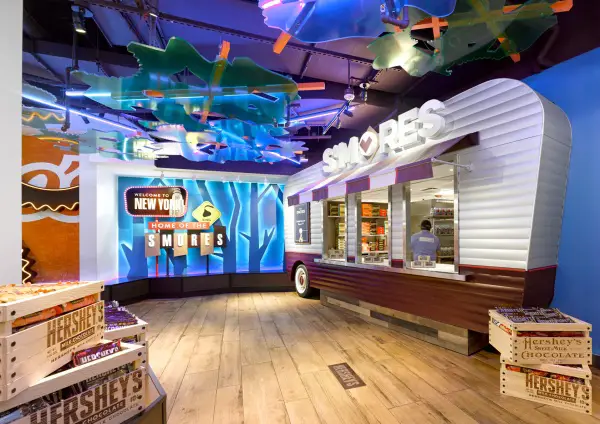 Hershey's Chocolate World is the place to go in NYC when your sweet tooth starts kicking in. Located in the heart of Times Square, the newly reopened store features chocolate experiences for everyone to enjoy. At Hershey's Kitchens Bakery indulge in a chocolate-filled brownie or peanut butter blossom cookie. Relax with a refreshing Hershey's chocolate spritzer or warm up with a Hershey's melted hot chocolate. If you can't make it to the Hershey chocolate factory tour in Hershey, Pennsylvania, Hershey's Chocolate World in Times Square is the next best stop. Hours are now 11am-7pm. hersheys.com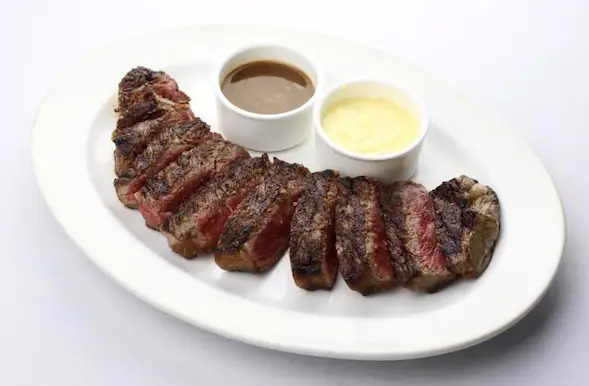 Benjamin Prime combines modern elegance with traditional steakhouse classics, while also showcasing signature standouts from highly regarded sister property Benjamin Steakhouse. After perfecting both steakhouse and seafood concepts in their arsenal, Benjamin Restaurant Group is highlighting the grill at Prime, serving up USDA prime dry aged steaks and succulent seafood in unique ways. As of Wednesday, July 8th they are open again for outdoor dining! Hours are 11:30am-10pm on the weeknights and 4-10pm on Saturdays. Don't miss the return of the Power Lunch Menu, weekdays from 11:30am-4pm; Just $39 covers an appetizer like crab cake or lobster bisque, followed by entrees like a USDA Prime junior New York sirloin, and desserts like a classic New York cheesecake.
benjaminsteakhouse.com/prime
Havana Central's all-day menu boasts the best in Cuban cooking. Dig into classic dishes like Cuban sandwiches, empanadas, jerk-seasoned chicken wings, "ropa vieja" beef stew, mango salmon, and vegetarian paella. You can once again enjoy it in person, as outdoor dining comes to Times Square, daily noon to 9pm (tables available on a first-come, first-served basis). You can also dive into this great cuisine with pick up and contactless delivery. Cuban family meals, grocery boxes (fruit, chicken, and vegetables, order by 5pm Wednesday for pickup after 1pm on Friday), and Caribbean cocktails to go are all also available—12oz and 32oz mojitos are highlights (tropical flavors optional). Note that Havana Central has expanded its delivery zone: covering 16th to 79th Sts., both east side and west. havanacentral.alohaorderonline.com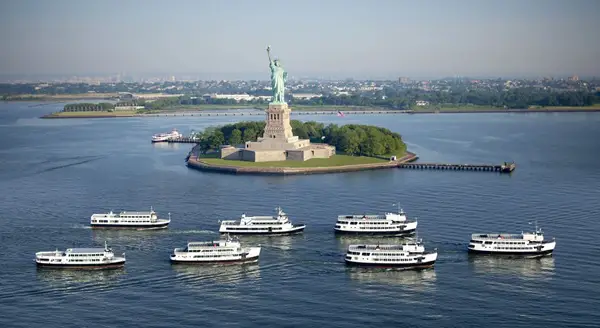 Statue Cruises is once again out and about in New York Harbor. Tickets may be purchased in advance (strongly encouraged) from the Statue Cruises website or at Gangway 5 in Battery Park. Statue Cruises is encouraging social distancing to the greatest extent possible, reducing the capacity on board vessels by 50%, requiring all employees and guests to wear face masks at all times, ensuring thorough deep cleaning of vessels throughout each day, requiring daily temperature checks of all Statue Cruises personnel, utilizing contactless payment systems, providing sanitizer stations on both vessels and the islands, and much more. With the season of giving here, Statue Cruises is giving back to first responders and the frontlines. Statue Cruises has launched First Responder Fridays where firefighters, police officers, EMTs, doctors, nurses, and hospital workers will be able to visit the Statue of Liberty and Ellis Island on Fridays through February for free. statuecruises.com
A NEW DOWNTOWN DISCOUNT
For the first time ever, Hornblower Group, One World Observatory, and the 9/11 Memorial & Museum have launched the Official Downtown Experience combo ticket package. Make a day of it downtown and get one reserve admission ticket for Statue Cruises, the only ferry serving the Statue of Liberty and Ellis Island; a flex admission to the 9/11 Memorial & Museum; and a flex ticket to One World Observatory. The $74.99 price reflects a 20% savings. Available now.
IT'S ALL HAPPENING AT THE ZOOS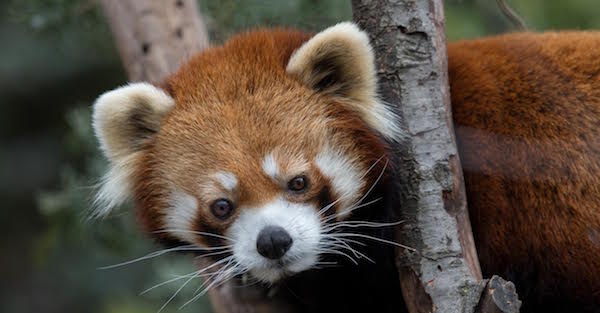 Photo: Julie Larsen Maher © WCS
COVID couldn't stop New York's zoos—the Central Park Zoo, Prospect Park Zoo, Queens Zoo, and the most famous of all, the Bronx Zoo. (Famous for a good reason—there are 8,000 animals there, spread across a habitat that includes 265 acres of hardwood forest). Guest health and safety are the top priority, with social distancing, limited capacity, one-way paths through the park, and touchless interactions. Open exhibits at the Bronx Zoo include the African Plains, African Wild Dogs, American Bison, Baboon Reserve, Big Bears, Birds of Prey, Children's Zoo, Himalayan Highlands, Sea Lion Pool, Tiger Mountain, and the Wild Asia Monorail. Visit the Bronx Zoo's Know Before You Go section to learn more. You'll need to get your ticket in advance (no tickets will be sold at the gates). A touchless entry will let you in, but you must have a face covering, and follow spacing markers to ensure social distancing. bronxzoo.com
TALKS, LECTURES, AND EVENTS
Thought Gallery has hundreds of livestream talks, lectures, performances, and more. Check out sessions with celebs, live concerts, and opportunities to learn the latest on everything from science to philosophy to social justice.
VIRTUAL ESCAPE ROOM
Missing escape room adventures? NYC fave The Escape Game has some great play-at-home editions including Unlocked: The Heist—Vol. 1: Chasing Hahn, which includes all the pieces of the original mission kit, ready for play in quarantine. They've also just launched a new series, The Escape Game Remote Adventures. These are escape games you play with your friends, family, and co-workers on Zoom from anywhere in the world. Players progress through the room using an online clue bank, a live Game Guide, and a 360-degree view of the room. theescapegame.com/remote-adventures
Keep up with the best of NYC—newsletter just launched!
SNEAK PEEK NEXT WEEK
This slow stretch of winter is usually enlivened by the deals of NYC Restaurant Week, but of course in coronavirus times things look different. Starting Monday and running through January 31st, NYC Restaurant Week To Go brings the action into your own dining room. Takeout or delivery lunch and dinner deals will run $20.21 and come with a prix-fixe entrée and at least one side. Purchase with a registered Mastercard and you'll get $10 back. The full restaurant list goes live on Monday, but expect hundreds of city favorites joining in—already onboard are superstars like Jose Andrés, Tren'ness Woods-Black, Daniel Boulud, Andrew Carmellini, Lisa Fernandes, Keith McNally, Danny Meyer, Marcus Samuelsson, Ed Schoenfeld, Stephen Starr, Jean-Georges Vongerichten, and Melba Wilson. (Many will be serving beer, wine, and cocktails as well.)
---
EVERYTHING TO DO NYC

Want free advice on what to do and see in New York? Join our Facebook Group Everything to Do NYC, a place for people to ask questions and get tips on how to make the most of the city.