(5/18-5/25) The city may be on pause, but there is still plenty of New York City to enjoy. Read on for some virtual culture and touring, in addition to some great restaurants still serving food for pick up and delivery.
VIRTUAL EVENT OF THE WEEK
For the 25th year, a handful of stars and over 100 performing arts organizations, independent artists, poets, puppeteers, and filmmakers will join forces this weekend, Friday, May 22nd through Sunday, May 24th for the Lower East Side Festival of the Arts. Join the Theater for the New City for plays, drama, comedy, dance, music, musicals, cabaret, poetry, readings, puppetry, films, visual art, speakers, and a special children's festival. There will also be a Saturday night special live concert, beginning at 8pm and featuring David Amram, Charles Busch, F. Murray Abraham, Penny Arcade, Phoebe Legere, Austin Pendleton, and William Electric Black. Following their performances, these major LES artists will do a virtual "sit around" and discuss theater, politics, and the human condition. theaterforthenewcity.net
CELEBRATE THE START OF SUMMER WITH A MEMORIAL DAY WEEKEND SPECIAL
Don't let a quarantined city keep you away from a New York tradition. Upper West Side favorite The Ribbon is rolling out a Memorial Day Weekend special to help you kick off the unofficial start of summer. A package meal for four ($89) includes The Ribbon's famed fried chicken—it comes in a basket with three orders' worth—plus biscuits, ribs, a side of corn on the cob, watermelon, and a slice of Key lime pie tart for dessert. Brews come with the package (a six-pack of Heineken) but you can also add on cocktails, which are $16 each or $34 for a sampler of all three. The options are a two-month barrel-aged Boulevardier, the Ribbon piña colada, and "The Memorial" (the house's take on a Blue Hawaiian). Available for pickup or delivery from Friday, May 22nd through Memorial Day. theribbonnyc.com/memorial-day
NYC RESOURCES

The Metropolitan Opera is streaming operas FREE nightly.
For just the second time in over 30 years, Fleet Week has been cancelled. On Wednesday, May 20th at 11am learn all about Fleet Week New York, Past and Present in a virtual session.
Although the legendary aircraft carrier that's now the Intrepid Sea, Air & Space Museum is temporarily closed, you can still learn about exploration and innovation with a virtual program on Thursday, May 21. Intrepid Museum's Virtual Astronomy LIVE Program to Preview Demo-2 Launch: Astronauts Garrett Reisman and Mike Massimino is a free event looking at the upcoming launch of Demo-2, the first crewed launch of NASA astronauts on U.S. soil since 2011. The Intrepid Museum will host its annual Memorial Day commemoration through a virtual ceremony that invites the public to join the museum in honoring the men and women who made the ultimate sacrifice while serving in the United States Armed Forces. The commemoration will include performances by Tony Award-winning actress Stephanie J. Block, courtesy of Waterwell, a civic-minded theater company, and the United States Navy Band. Special remarks by Admiral Karl L. Schultz, 26th Commandant of the United States Coast Guard, will be followed by a ceremonial wreath laying. Monday, 2pm.
The Mayor's Office of Media and Entertainment, NYC Health + Hospitals and AFM Local 802 have launched Music for the Soul of NYC's Health + Hospitals Heroes, a new series in support of the 43,000 staff at NYC's 11 public hospitals and their patients. Music for the Soul is designed to inspire our heroic medical community, connect isolated patients to the outside world, and provide paid work for musicians, who may be struggling financially. The series will feature a variety of professional NYC musicians performing songs requested by health workers and patients at NYC public hospitals, as well as some of the musicians' personal favorites. The musicians, who'll be playing from home, will also be performing songs that local hospitals have used to celebrate patients successfully coming off ventilators. Upcoming performers include Tony Bennett, Rosanne Cash, Questlove, and AJR. Running through July 3, Music for the Soul will be livestreamed on NYC Health + Hospital's Facebook page every day from noon-1pm.
Thought Gallery has hundred of livestream talks, lectures, performances and more.
The New York Public Library provides access to more than 300,000 FREE e-books and e-audio books.
NYC Health information page for COVID-19.
NYC restaurant world information.
Stream hundreds of Broadway shows (by subscription).
15 Broadway shows you can watch from home.
Broadway performances live—from stars' living rooms.
The New York City Ballet presents a spring digital season.
Virtual programming will keep you connected to the York Theatre Company.
One World Observatory has made One World Explorer, the attraction's Digital Skyline Guide, available for remote watching. Virtual helicopter tours of the city's most iconic sites are available now.
51 New York TV shows and movies.


5 eras of New York to enjoy in books and movies.

2,500 museums and galleries you can visit virtually.
The New York Botanical Garden in bloom from home.
Exploring Ripley's Believe It or Not! Times Square.
The Top of the Rock launches a brief virtual tour on YouTube.
Fun at-home activities for kids.
6 podcast series to help you understand New York.
Discover the best of New York, from hidden gems to iconic landmarks, through The New York Landmarks Conservancy's "Tourist in your own Town" Video Series.
VIRTUAL MUSEUMS
Explore the world of design with Cooper Hewitt.
Experience the Intrepid Museum anywhere.
New-York Historical Society from home.
Virtually visit the Louis Armstrong House Museum.
The Merchant's House Museum from home.
You can take a virtual tour of the Tibetan Buddhist Shrine Room at the Rubin Museum of Art. (You can find two hours of meditative chanting as well, if you're searching out some respite.)
PANDEMIC TIPS FOR THE CITY: TAKE OUT...DON'T HANG OUT
Info courtesy of our friends at the Midtown North Precinct.
VIRTUAL HAPPY HOUR FRIDAY NIGHT
Rosé Mansion hosts Friday evening virtual happy hours every week! Download Rosé Mansion's Zoom Backgrounds so you can join from your favorite mansion room. Invite friends! Kicks off 5:30pm.
VIRTUAL ESCAPE ROOM
Missing escape room adventures? NYC fave The Escape Game has some great play-at-home editions including Unlocked: The Heist—Vol. 1: Chasing Hahn, which includes all the pieces of the original mission kit, ready for play in quarantine. They've also just launched a new series, The Escape Game Remote Adventures. These are escape games you play with your friends, family, and co-workers on Zoom from anywhere in the world. Players progress through the room using an online clue bank, a live Game Guide, and a 360-degree view of the room. theescapegame.com/remote-adventures
MORE VIRTUAL NYC
Empire Outlets, New York City's first and only outlet destination, recently launched "Talent Tuesdays at 2" and "EO Sessions Saturdays." Each week throughout May, locals and tourists from all over the globe can engage online with livestreamed performances by Staten Island's community theatre groups and artists (at 2 pm on Tuesdays) and live streamed DJ and music sessions (at 5 pm on Saturdays) for a dance night "in" via Empire Outlets Facebook @EmpireOutletsNYC. Each performance/session ranges between 30 minutes to an hour and the latest lineup is available on Facebook.
In addition, Empire Outlets has shared its app tour experience. Go on an audio tour aboard (virtually) the Staten Island Ferry along New York Harbor. Enjoy the selfie filter! The app can be found here.
GREAT NYC MEALS ARE WAITING!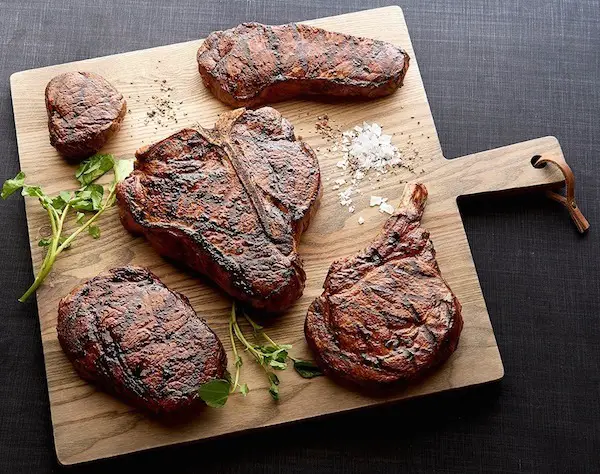 Morton's The Steakhouse in midtown is open daily from noon until 8pm for pick-up. They are rolling out special dining kits, which include Cryovac-sealed steaks with Morton's signature seasoning and house-made au jus, ready-to-bake side dishes, a fresh chef's house salad with your choice of dressing, and homemade dessert. The "Table for Two" special ($69) includes the salad, two 8-oz. center-cut filet mignons, two 5-oz cold water lobster tails, and a choice of one side: bacon and onion mac 'n' cheese, grilled jumbo asparagus, or smoked gouda au gratin potatoes. Save room for dessert, which is a double chocolate mousse. A second special is also available, the "Ultimate Grill," a $99 deal that includes the salad, four 6-oz. center-cut filet mignons; a choice of two 16-oz. prime rib-eyes or two 16-oz. prime New York strips, two 5-oz cold water lobster tails, and a choice of two sides and dessert, You can also ask for their full a la carte delivery menu. Grubhub link.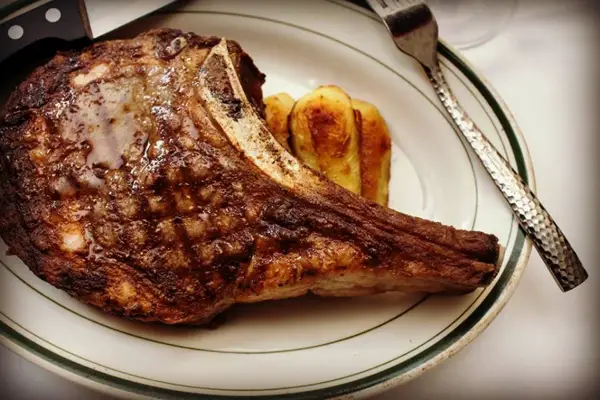 Among the top steakhouses in the city, Benjamin Steakhouse serves its guests with class and plenty of taste. Extraordinary sirloins, ribeyes, and filets are dry-aged by the steakhouse and served with sides like crab legs and bleu cheese-topped home fries, as well as Benjamin's own steak sauce. Although dining rooms are closed, their full menu is available for pick-up at Benjamin Steakhouse New York City and Westchester locations. Revised hours of operation will be Tuesday through Saturday from noon to 8pm. They are offering special deals on packaged meats to cook at home! Look for a very appetizing $5 a burger patty, $14 for a filet mignon, $9.95 per piece for USDA prime rack of lamb, and $20 a pound for cuts of meat that include Porterhouse and bone-in New York Strip. benjaminsteakhouse.com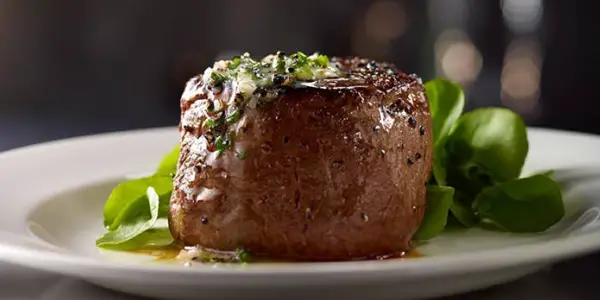 Del Frisco's Double Eagle Steakhouse New York reflects the energy, vibrancy, and romanticism of the city. Even with the dining room closed, you can get this elevated steakhouse experience with to go options. Curbside pickup brings 10% off all to-go orders, and half off of all bottles—up to $400 vintages. In addition to the midtown location you can find this special at Del Frisco's Grille in midtown and downtown. delfriscos.com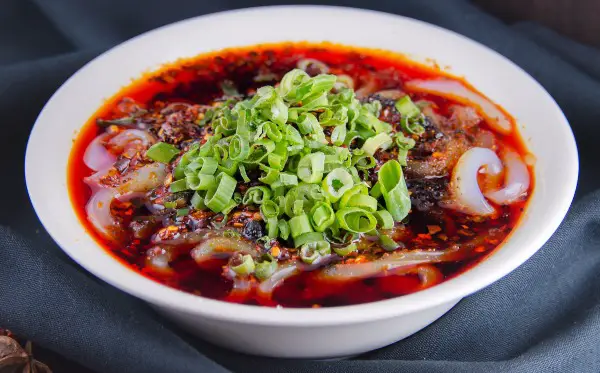 It's getting harder and harder to find Chinese food for delivery, let alone some of the best Szechuan cooking in New York City. Ding Chinese Restaurant in Midtown West is serving up authentic bites, including house specials like a spicy Chef's Tofu, shredded beef, dan dan noodles, sauteed string beans, soups, three-pepper chicken, and dozens more fresh, flavorful dishes. dingszechuanrestaurant.com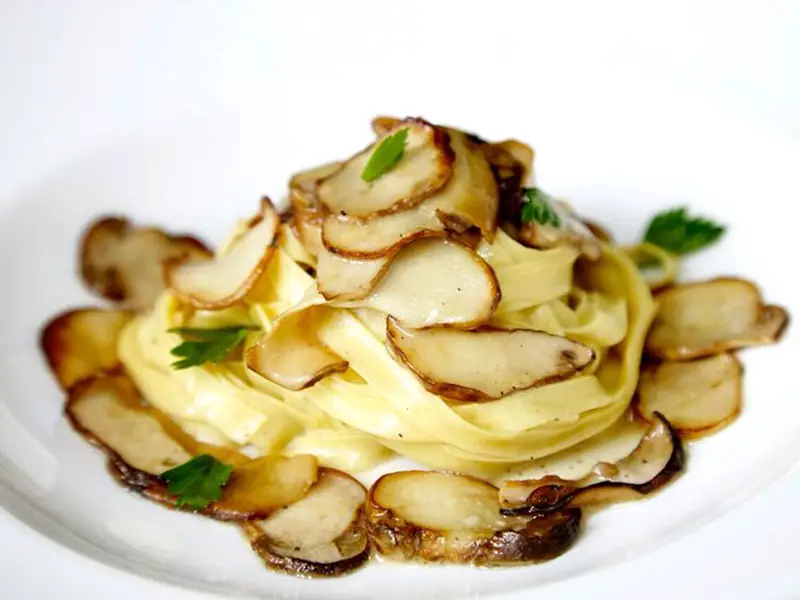 La Masseria brings the Italian countryside to Manhattan, the name itself referring to the key structure on the farms in the Puglia region of Italy. Although for now you can't enjoy the restaurant's terrific atmosphere, you can access the great, authentic cooking. From 3pm to 9pm daily, an extensive menu serves up house favorites. Think fettuccine with meat sauce, eggplant parm, cavetelli with shrimp, veal scaloppini, and many more. If you've got a crew to feed, there's also a "cena per famiglie" menu, with food enough for six and temptations like grilled salmon, rigatoni, penne with bacon, radicchio, and smoked mozzarella, and chicken parm. Save room for desserts like homemade tiramisu, flourless chocolate almond cake, or vanilla cheesecake. NEW! They're also serving drinks to go now, so add a beer, cocktail, or glass of wine to your order. lamasserianyc.com
La Masseria dei Vini brings the Italian countryside to Manhattan, combining traditional and modern approaches without one overpowering the other. Although for now you can't enjoy the restaurant's terrific atmosphere, you can access the great, authentic cooking. From 3pm to 9pm daily, the Midtown West favorite will be available for pick up and delivery. House specialties fill the menu: think rice balls, eggplant parm, baked breaded calamari, homemade fresh spaghetti, orecchiette with sausage and broccoli, lasagna, gnocchi, and homemade ravioli stuffed with veal in a mixed wild mushrooms sauce. masseriadeivini.com
You can still get great fresh seafood delivered in NYC. Aqua Best Seafood Market delivers the same high-quality product used by top NYC chefs at restaurants like Eleven Madison Park, Le Bernardin, and Del Posto. A great network and supply chain keeps the fish fresh and the prices affordable. Order online at aquabestnyc.com for the best in fresh lobster, salmon, Alaskan king crab legs, tuna, and much more. Delivered to your doorstep or call ahead and pick up in-store on the Lower East Side; nationwide one-day shipping (just a $10 delivery fee on all local orders in Manhattan, Brooklyn, and Queens). 276 Grand St., open 9am-5pm, aquabestnyc.com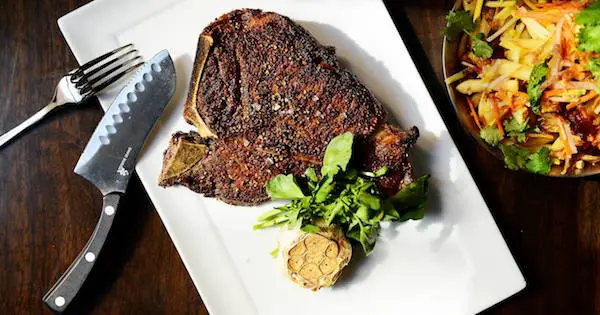 Celebrity chef David Burke has reopened his Upper East Side townhouse restaurant with a 2-course prix fixe takeout and delivery via Caviar and Grubhub/Seamless. New specials from David Burke Tavern bring together a choice of one appetizer and one main for $39; sides and desserts are available a la carte. Temptations to start include an elevated Caesar salad, K-town-style wings & rings, roasted asparagus, and burrata with a marinated tomato salad. Follow up with possibilities like the skirt steak and crispy fingerling potatoes, cacciatore-style chicken, the DB Tavern burger and fries, ginger salmon, lobster roll, and cavatelli with short rib and truffle cream. Kids have their own $12 menu with choices of buttered pasta, chicken fingers and fries, or mac 'n' cheese. Cocktail kits and special pricing on their wine bottles! davidburketavern.com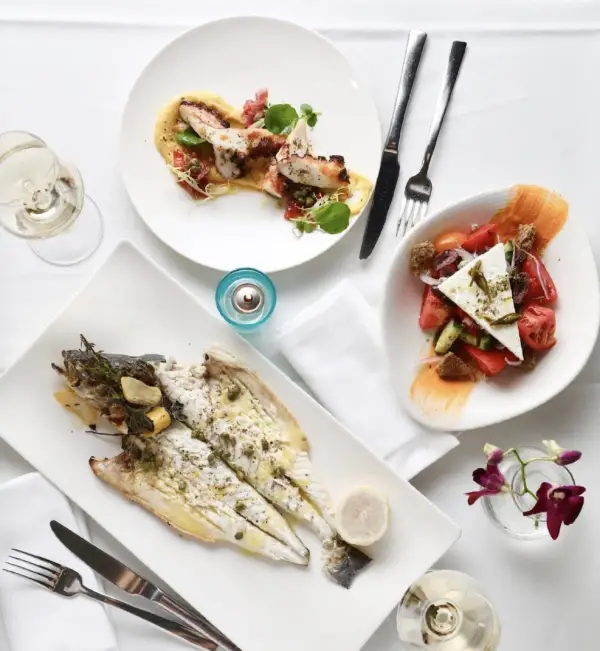 Even with the city on pause, Nerai is still bringing Greece to Midtown East. Experience the fresh flavors of the Aegean Sea for delivery and pick up with popular items like Maine lobster with Metaxa bisque and house-made squid ink linguini, lamb chops, Cretan meatballs, spicy feta, saffron orzotto with octopus, shrimp, and mussels, and shrimp Santorini linguini. Available weekdays from noon-9pm, Saturdays 5-9pm, and Sundays from 2-8pm (full menu here). nerainyc.com
If you're feeling more like Italian than Greek, Nerai's sibling Segreta Cucina Italiana brings in a Rome-trained chef for some red sauce favorites. Think meatballs, Sicilian octopus, caprese salads, wild mushroom truffle ravioli, whole grilled branzino, chicken parm, and cauliflower Milanese. Full menu here. segretanyc.com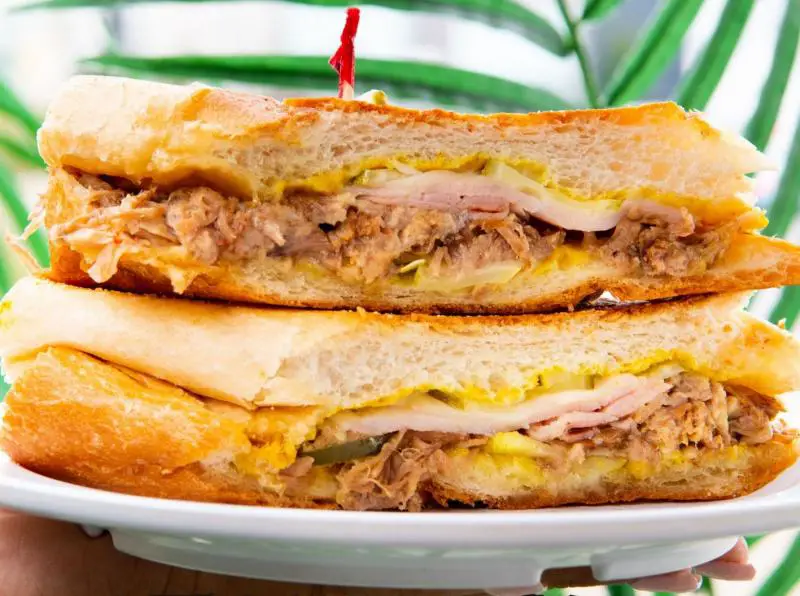 Havana Central's all-day menu boasts the best in Cuban cooking. Dig into classic dishes like Cuban sandwiches, empanadas, jerk-seasoned chicken wings, "ropa vieja" beef stew, mango salmon, and vegetarian paella. Starting Monday, May 18th, dig into this great cuisine as Havana Central opens back up for pick up and contactless delivery. Served daily from noon to 8pm. Cuban family meals, grocery boxes, and Caribbean cocktails to go are all also available—12oz and 32oz mojitos are highlights (tropical flavors optional).
havanacentral.alohaorderonline.com
DENTAL EMERGENCIES
Since 1981, Linhart Dentistry has been taking care of New York City. Although for the safety of patients and staff the Linhart Dentistry offices are closed, Linhart is still serving the community. If you have any dental issues, questions, or emergencies, a dentist is on call 24/7. Just dial 212-682-5180 and press 1 to reach a doctor on his or her cellphone. Any emergencies will be handled promptly and with the care that you expect from Linhart. You can also leave a message by pressing 2. Voicemails and emails will be checked daily so please feel free to call or email at [email protected].
The practice is also putting in place reopening plans. This Tuesday, May 19th, and Wednesday, May 20th, Dr. Zachary Linhart, Dr. Jan Linhart, and Dr. Michelle Chan will be in the office treating emergencies. Starting next week they will be adding an additional emergency day to see any patients in need. Re-opening for all dental services is anticipated for June 1st. Among the new safety measures will be three separate, sanitized waiting areas, increased spacing between appointments, pre-screening of patients, in-office testing, medical-grade air purifiers, daily deep cleanings, and staff in PPE.
NYC UPDATES: APPLEBEE'S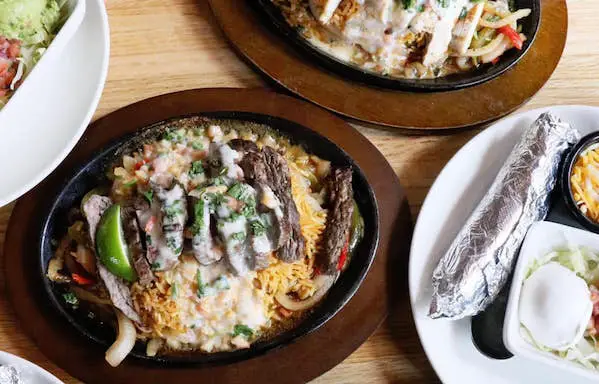 Photo Credit: Makenna Katz.
Applebee's Bar & Grill is still serving the simple, craveable American fare and classic drinks it's known for, available for pick up at locations all around the city. You can complete the meal with beer, wine, and alcoholic beverages, now available with all "to go" meal orders placed for pick up at the restaurant.
Listed below are locations currently OPEN and accepting orders at Applebees.com, the Applebee's Mobile App, and of course walk-ups at the restaurant.
Current Hours: Sunday-Thursday noon-9pm; Friday-Saturday, noon-10pm.
| | | |
| --- | --- | --- |
| New Dorp | 430 New Dorp Lane | Staten Island |
| Bay Plaza | 2276 Bartow Ave | Bronx |
| Fresh Meadows | 61-48 188th St | Fresh Meadows |
| Sheepshead Bay | 2505 Emmons Ave | Brooklyn |
| Bedford-Stuyvesant | 1360 Fulton Street | Brooklyn |
| Riverdale | 76 West 225th St | Riverdale |
| Astoria | 38-01 35th Avenue | Long Island City |
| Triangle Apple | 2201 Nostrand Ave. | Brooklyn |
| Bronx Terminal Market | 610 Exterior Street | Bronx |
| 117th St. East River Plaza | 509 East 117th St. | New York |
| Throggs Neck | 815 Hutchinson River Pkwy | Bronx |
| Gateway Center | 448 Gateway Drive | Brooklyn |
Outside of NYC's Five Boroughs there are also Applebee's locations at the Cross County Shopping Center in Yonkers and Cortlandt Town Center in Mohegan Lake (both in Westchester) that are open as well.
As of Monday, March 16, Governor Cuomo waived all state park fees. It's a good opportunity to go with family or friends outdoors, to city or state parks, while still observing social distancing.
ARTECHOUSE NYC is temporarily closed. This pioneering digital gallery, new to Chelsea, has launched the #SupportARTECHOUSE campaign. Anytime Access passes can be purchased at a discount and redeemed for a later visit at any ARTECHOUSE location, which includes D.C. and Miami in addition to NYC. You can find this offer, as well as the option to simply donate to support the future of large-scale digital art, HERE.
---
EVERYTHING TO DO NYC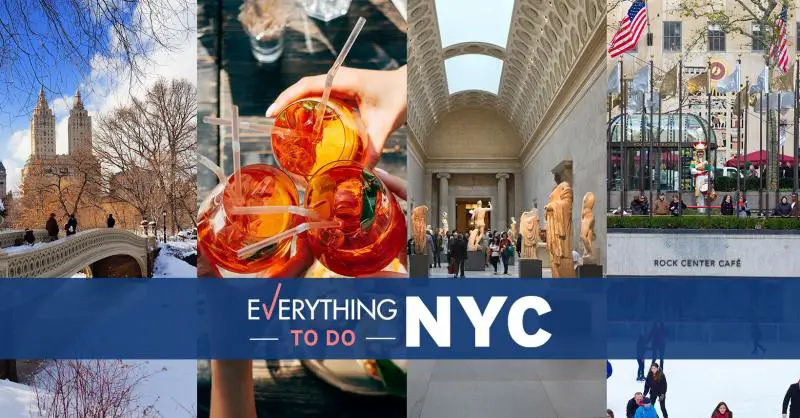 Want free advice on what to do and see in New York? Join our Facebook group Everything to Do NYC, a place for people to ask questions and get tips on how to make the most of the city.