Have you heard of the Battle of Brooklyn (also known as the Battle of Long Island), that took place in August, 1776? It's only the largest single battle of the American Revolutionary War. The colonists actually lost (some 1,000 American troops perished), and it marked America's first defeat in the first major armed campaign after signing the Declaration of Independence. In a nod to commemorating its 240th anniversary, the new exhibit The Battle of Brooklyn is now open at the New-York Historical Society.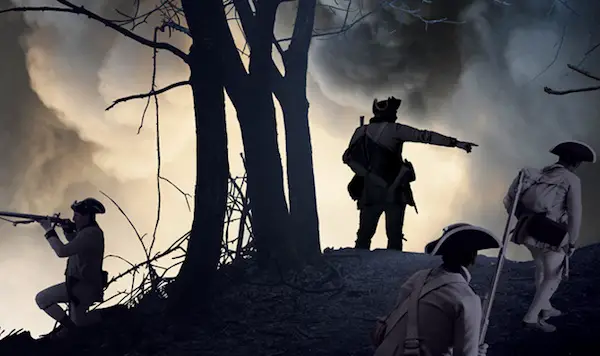 The Battle of Brooklyn is organized into three categories—political climate/context, the battle itself (clocking in at four hours, it was one of the shortest), and the consequences. George Washington's strategic decision to supervise a silent retreat of some 9,000 troops from Brooklyn across the East River back safely onto the shores of the Lower East Side of Manhattan, overnight, proved to be a pivotal decision in the steps leading to America winning the war for its independence.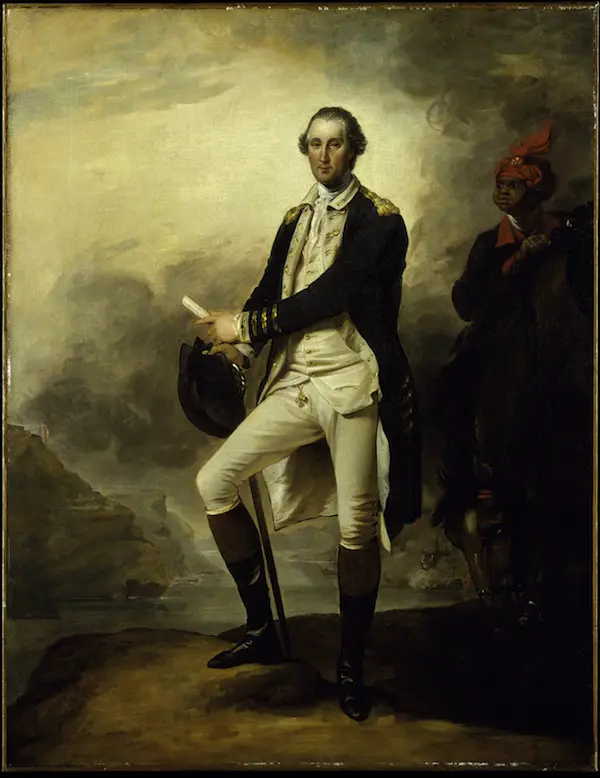 Portrait of George Washington by John Trumbull, 1780
The multimedia exhibit features more than 100 artifacts chronicling the period, including a handwritten letter by John Adams on Jan. 6, 1776 to General George Washington, about the significance of establishing a hold in New York. "New York [is] ...Key to the whole continent...No effort to secure it ought to be omitted."
John Adams' Jan. 6, 1776 letter to George Washington urged the importance of securing New York.
Other documents include a Loyalist Petition, signed by some 500+ New Yorkers pledging allegiance to King George III; portraits of General George Washington and Britain's King George III; multimedia maps comparing battle locations in Brooklyn to today; a multimedia presentation of the battle itself; and various items of authentic clothing from the time period.
At one point, British General Howe offered peace talks with the American rebellion on Sept. 11, 1776, on Staten Island, but it failed, as the newly independent states would not give up their newfound freedom.
Two years in the making, the exhibit is curated by Valerie Paley, Vice President, Chief Historian, Dean of Scholarly Programs and Director, Center for Women's History; and Jean Ashton, Senior Director, Resources and Programs, and Library Director Emerita.
During the exhibit's opening weekend, there will be a Family Day, Sept. 24, from 11am-3pm. General George Washington and Alexander Hamilton will be mingling with families, fielding questions from children about what they learned from this historic defeat, and how they helped the army bounce back to eventually win American Independence. The event is free with museum admission. The Battle of Brooklyn will run through Jan. 8, 2017.
If you have some extra time, stop upstairs for another timely exhibit, Campaigning for the Presidency, 1960-1972. As television and scripted media events took precedence over grassroots campaigning during the Kennedy, Johnson, and Nixon campaigns, strategists upped the ante by becoming more contemporary, using strong graphic designs in their posters as seen in the displays here, as well as a large selection of ephemera, from paper dresses, dolls, board games, lapel pins, and buttons. Campaigning for the Presidency will remain on display through Nov. 27.
For more information, visit nyhistory.org.