Now in its tenth year, the Lincoln Center White Light Festival brings together extraordinary global performers for a five-week celebration. This annual event presents dance, theater, and musical performances in a wide range of genres and features exemplary work from exemplary creators and performers. The festival lasts from October 19 through November 24.
Theater
Sugimoto Bunraku Sonezaki Shinju. Photo: courtesy of Odawara Art Foundation.
October 19 through 22, the festival begins with an 18th-century Japanese play called The Love Suicides at Sonezaki. The production will incorporate bunraku puppetry, live music by Living National Treasure Seiji Tsurusawa, and video elements by Tabaimo and Sugimoto.


October 29 through 30, a reimagining of Schumann's Dichterliebe can be found in Zauberland, a new work by composer Bernard Foccroulle and writer Martin Crimp. The work incorporates new music and stars Julia Bullock and Cédric Tiberghien.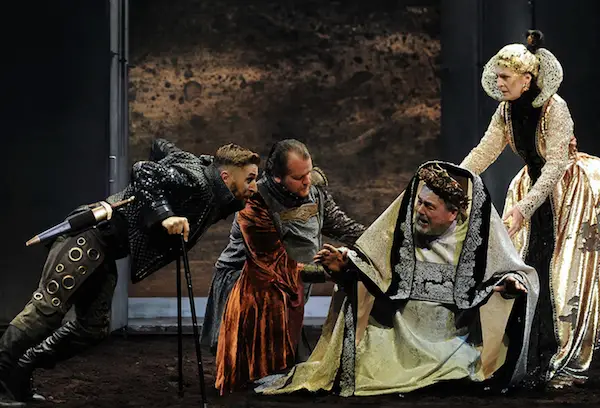 Druid theater company will stage their take on Shakespeare's Richard III as part of the festival, November 7-23. Tony Award-winner Garry Hynes directs this production at the Gerald W. Lynch Theater at John Jay College.
Music
Musical performances at the festival will include Journey to the East, Jordi Savall's musical interpretation of St. Francis Xavier's travels in Asia, and an evening of Mahler Songs with baritone Christian Gerhaher. November 6-9, see the The Manganiyar Seduction, a groundbreaking performance by Northwest Indian musicians, directed by Roysten Abel. November 7 is James MacMillan's Stabat Mater, consisting of two choral works performed by The Sixten and the Britten Sinfonia.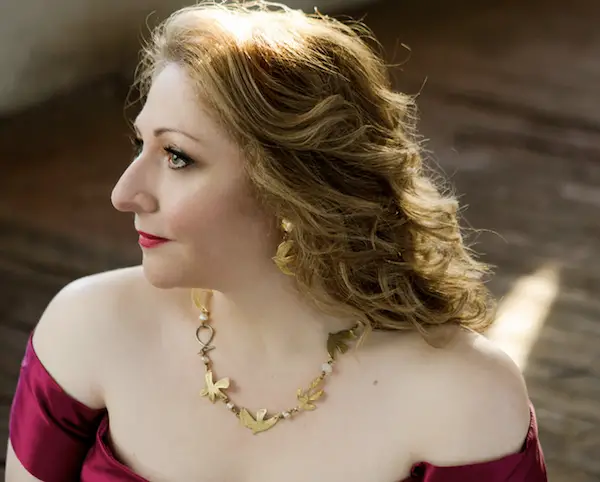 Christine Gorke in Tristan and Isolde, Act II.
Words and Music, a free concert with Pulitzer Prize-winning composer Caroline Shaw and the Attacca Quartet, comes to the David Rubenstein Atrium on November 14. Act II of Wagner's opera Tristan and Isolde will be performed by the National Symphony Orchestra, soprano Christine Goerke, and tenor Stephen Gould on November 17.
The Orchestra of the Age of Enlightenment and its Choir, using period-appropriate instruments, will perform works by Perfolesi and Vivaldi with countertenor Iestyn Davies at Gloria on November 21. Legendary jazz trumpeter and composer Wynton Marsalis presents his 2013 work The Abyssinian Mass at Jazz at Lincoln Center's Rose Hall, November 21-23.
Gustavo Dudamel and the Los Angeles Philharmonic. Photo: Kevin Yatarola.
The White Lights Festival will conclude with Cathedral of Sound, a performance by the Los Angeles Philharmonic led by renowned conductor Gustavo Dudamel. The orchestra will perform Anton Bruckner's Symphony No. 4 ("Romantic").
Dance & Talks
The festival's dance performance will feature the Australian troupe Circa and its acrobatic choreography at En Masse, October 23-25. Musical accompaniment will include compositions from Klara Lewis, excerpts from Schubert, and Stravinsky's Rite of Spring.
Another free offering during the festival is "Let's Talk About Religion," a conversation with WNYC's John Schaefer and a panel: theoretical physicist and astronomer Marcelo Gleiser, the Reverend Winnie Varghese, and composer James MacMillan (of Stabat Mater, above). This in-depth talk will be Saturday, November 9 at Daniel and Joanna S. Rose Studio at Lincoln Center.
Select performances will also feature pre- or post-show conversations with the work's creators. En Masse, Richard III, and Gloria all offer these enriching talks for interested audience members.
After six select performances throughout the festival, all ticket-holders are invited to White Light Lounges. These events will offer complimentary wine and a chance to meet the evening's performers.
---
The White Light Festival will occur at various locations, October 19 through November 24. For tickets and more information, visit lincolncenter.org/white-light-festival.