Cannabidiol, commonly referred to as CBD, is becoming more and more well known to the buying public. It is categorized as a non-psychoactive cannabinoid. Per the latest laws, it is legally sold only when derived from the hemp plant.
People now acknowledge and appreciate the benefits that come with CBD products, with increasing numbers relying on them for their therapeutic and medicinal properties.
In recent years, CBD has earned the trust and recognition of consumers worldwide. We have witnessed a sharp rise in its demand across the U.S. New York is no exception. With a great selection of retail stores, New York City makes it easy to buy CBD oil tincture that works.
Image by Julia Teichmann from Pixabay.
Is CBD Oil Easily Available in New York?
CBD oil has been available in the markets of New York for a couple of years now. CBD stores are easy to access and widely spread throughout the city. The general public has found this oil to be very effective in treating multiple medical conditions.
New Yorkers can legally go and buy CBD oil from anywhere in the city. The only condition is that it should be sourced from the hemp plant (with no or less than 0.3% THC) and not the cannabis plant. Let us get you to 8 great places where you can purchase CBD oil in New York.


8 Stores in New York to Purchase Your CBD Oil
Finding CBD products in New York has never been easier. CBD oil may treat anxiety, depression, insomnia, inflammation, chronic pain, and seizures. Various stores sell CBD and Delta 8 products with necessary precautions. Our picks for the best eight places to shop are:
1. Natural Releaf CBD | Delta 8 THC
This store is located at 470 Third Ave. in New York. It sells fascinating variants of CBD products assorted with its different concentration levels. Their CBD oil has got good reviews from first-time buyers.
2. Natural Xtract
Located at 27 W. 20th St., this store sells organic and non-GMO CBD products. Their full-spectrum CBD oil is highly effective and comes in 250mg, 500mg, 1000mg, and 2000mg sizes. Not just oils, they also offer vape liquids, tinctures, and other edible varieties.
3. Hemp Garden
Hemp Garden sells at 158 Orchard St. on the Lower East Side. The store has one of the best quality CBD oils in the city. It has a friendly staff that assists you with making the best purchase.
4. Hemped NYC
At 199 Orchard St., Hemped NYC offers a wide variety of CBD edibles and topicals. Their Broad Spectrum CBD oil contains the essence of various cannabinoids without any traces of THC. All the products at Hemped NYC are sourced from 100% organic and GMO-free hemp plants. The standard 1500mg of broad-spectrum CBD oil sells for $139.95.
5. Your CBD Store
From topical creams to vaping juices, this store offers organic hemp-derived CBD products. It is at 195 Fifth Ave. in Brooklyn. They do not just sell CBD oil, but other edibles like tinctures, gummies, and even pet treats as well. It makes it a good choice if you want to purchase CBD both for yourself and your faithful companion.
6. Come Back Daily CBD
The store is at 516 E. 11th St. in the East Village. It has a product testing facility that allows you to sample what you want to buy. They even offer informational sessions that educate people more about the consumption of cannabidiol. Their Come Back Daily CBD oil 1500mg is a full-spectrum oil enhanced with mint flavor.
7. MedMen NYC
This store sells a diverse range of CBD products like vapes, oils, edibles, and more. The shop is located at 433 Fifth Ave. Their staff is polite and friendly and will help you choose the best option for your condition. Beyond CBD, the store has numerous other medicinal herbs available to patients at reasonable prices.
8. 7 Leaf Clover Hemp
This store is located at 100 N. 3rd St. in Williamsburg, Brooklyn. It sells a wide range of CBD-infused products from oils to capsules and many more. Their CBD oil is hemp-derived and organically processed. It comes in delicious flavors and varying potency to match the requirement of the consumer.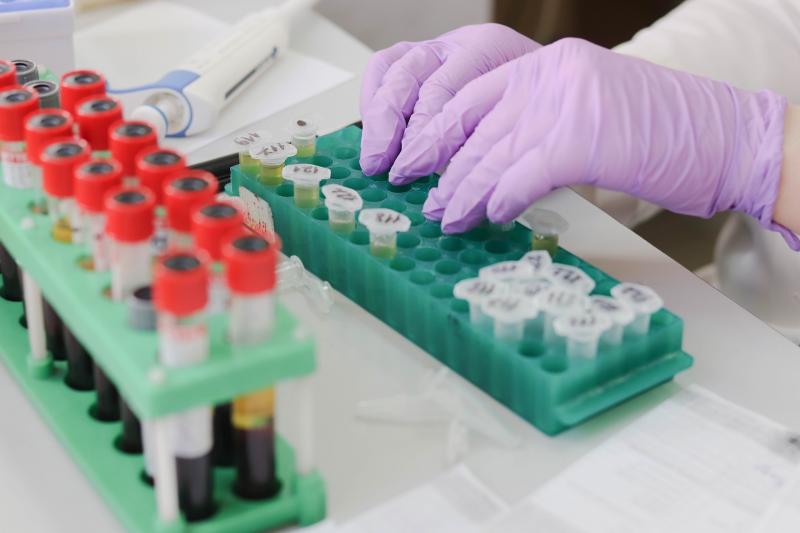 Image by Belova59 from Pixabay.
How to Choose the Best CBD Oil Store?
With an abundance of options available to choose from, you can make your best choice with a couple of helpful hints. A genuine CBD shop will share a third-party certificate of analysis of the product. This certificate displays the list of ingredients that went into making the oil. It also states the concentration of the active ingredient and the number of contaminants if present. Check out this guide to understand more about CBD.
Is CBD Legal in New York?
Non-medicinal CBD products can be effortlessly bought in New York without a prescription. However, this is possible only when the product is sourced out of an industrial hemp plant and not otherwise.
An individual should be 18 years of age to buy CBD oil from a store as a health supplement. For medicinal purposes, one has to be 21 to consume it.
CBD Oil in New York: The Bottom Line
New York is crawling with stores that sell CBD oil and other edible items. It should be pretty simple to locate a legitimate store. Visit the above stores to find your particular pick of CBD oil. Don't be afraid to ask questions of the staff if you're in doubt.
Your experience with this oil depends on the quality offered by the brand. Do your research before making a decision. If you are still confused about buying CBD oil from local stores, there are alternative options that you may also try, including online options.