If you're going to visit New York City, particularly for the first time, it's likely you've at least considered staying in or near Times Square. If you're coming in via the Port Authority Terminal, you're very close to Times Square so you can store your bags even if it's not time to check into your hotel yet, and then explore the area.
Even though it's an option that many people take to stay in or very close to Times Square, there are downsides as well.
Times Square is often referred to as "The Crossroads of the World," and it got that nickname after The New York Times moved its headquarters there in 1904.
Until the 1990s it was one of the most dangerous areas of the city, but now tens of millions of people visit it each year.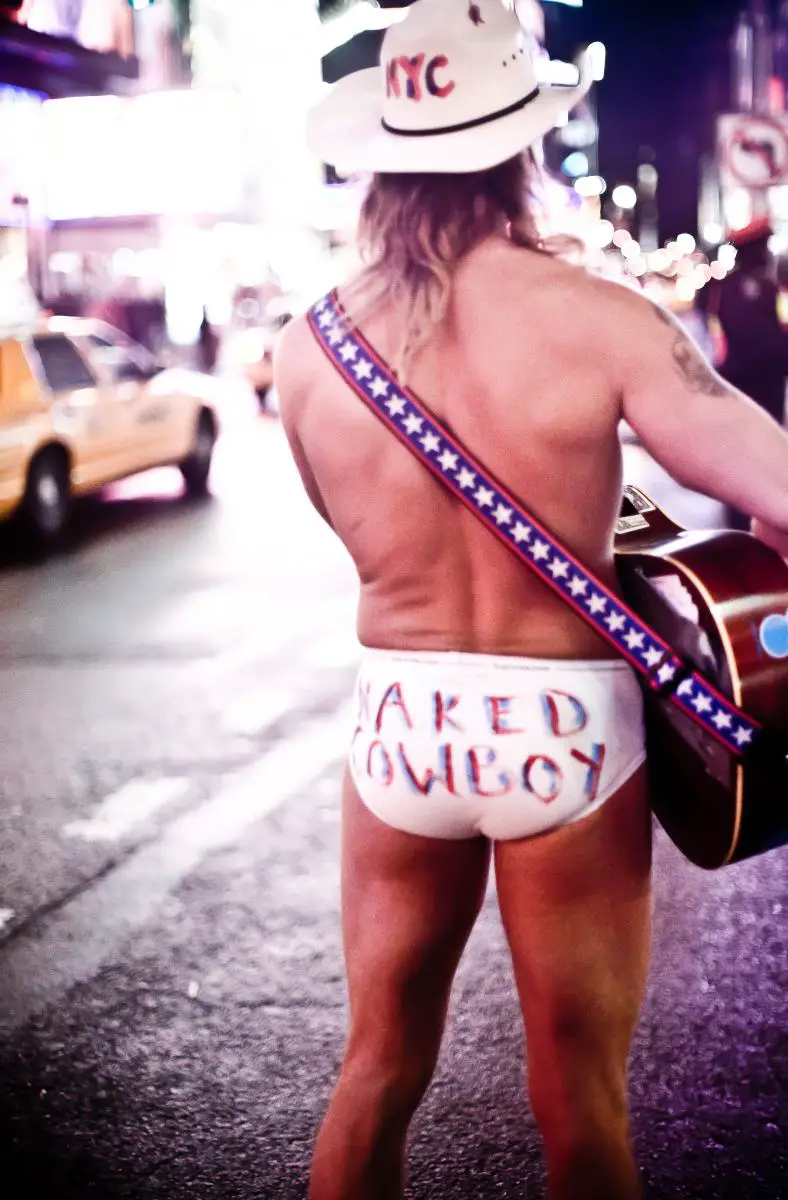 When you walk through Times Square, there are performers everywhere—one of the most infamous of which is the Naked Cowboy.
It's bright, it's loud, and it's crowded. Some people might love the energy, while for others, another neighborhood may be a better home-base during a New York Trip.
Many big-name hotel brands have hotels in and near Times Square. For example, there's the Hyatt Centric Times Square, which has more than 500 guest rooms, and a rooftop restaurant with great views. The Knickerbocker has been refurbished but still has a beautiful Beaux-arts exterior.
The Michelangelo is a high-end, Italian-inspired hotel that's great for theater-goers.
One of the most well-known of the Times Square hotels is the Marriott Marquis, which is right in the heart of the action. There are rooms overlooking Times Square, and it's home to The View Restaurant and Lounge, which is a revolving restaurant boasting panoramic city views.
Yet another option is the Westin New York At Times Square, offering regular guest rooms and one-bedroom suites that are family-friendly.
The Pros of Staying Near Times Square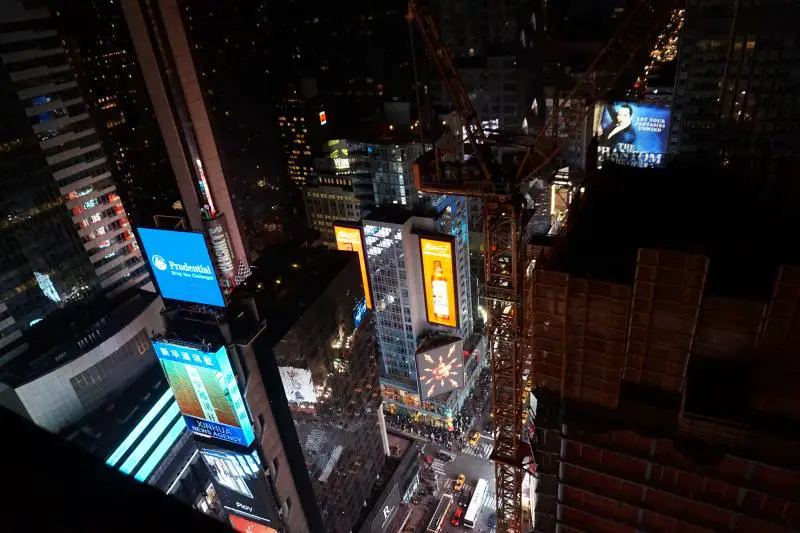 The following are some of the upsides of staying in or near Times Square:
Many of the hotels in the area offer rooms with views, and it really is amazing to look down on Times Square. You feel like you are quite literally at the center of the world.

Times Square hotels tend to be family-friendly since it is such a tourist-centric part of the city. Most of the standard rooms throughout New York are very small, but there are larger room options in some of the Times Square hotels for larger families. At the Crown Plaza Times Square, there's even a family-friendly indoor pool.

If you're going to see anything on Broadway, staying near Times Square also puts you near the theaters.

Almost every train line in the city goes along 42nd street, east to west. The shuttle/S and 7 trains also make it easy to transfer to other lines, and there is an abundance of buses and cabs too.
The Cons of Staying in Times Square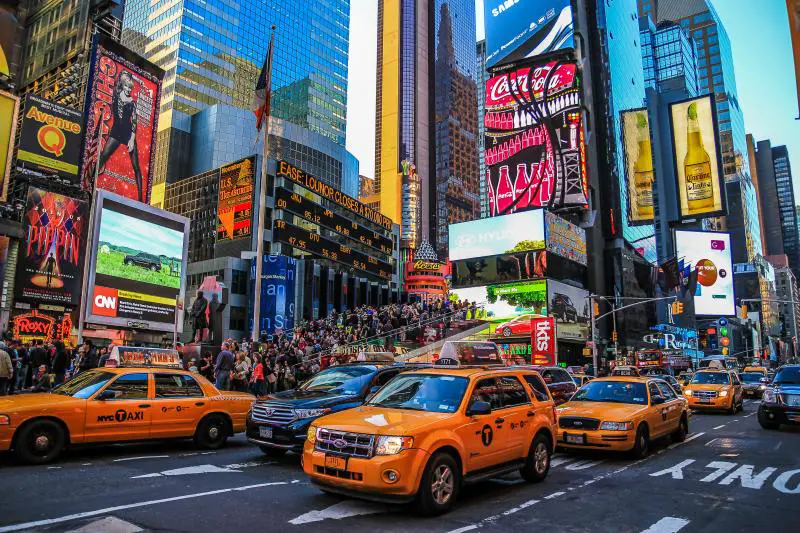 Richard BURGER/Flickr.
There are quite a few downsides to staying in Times Square that you have to be cognizant of if you're thinking of staying in the area.
First and foremost, the crowds are intense. It can be challenging just to walk out the door of your hotel, and the crowds can easily make you feel anxious even if you aren't someone prone to anxiety. At certain times of day or night, it can feel like you're in a crush of people, which isn't a good feeling.
Other downsides of staying in Times Square include:
If you're taking a car through Times Square to get anywhere else, double the time you expect it will take and then some.

If you have kids, it can be stressful to try and keep up with them since the crowds and traffic are so intense.

While there will be plenty of cabs in the area, it's tough to hail them in the middle of Times Square.

The food options are somewhat abysmal, particularly by New York standards. You're going to find a lot of chain restaurants you could have at home and tourist traps with mediocre food and enormous price tags.

The shopping is as bad as the restaurants. Everything is geared toward tourists, so you'll find trinkets and, again, stores you probably have at home. Nothing feels unique or original.
So, to stay in Times Square or not? That's up to you, and it can be a good home base for first-timers to the city, but beyond that, you'll likely choose one of New York's more charming neighborhoods.