Want to enjoy theater in New York, but put off by stratospheric ticket costs? There are many theaters with great productions if you know where to find them, some with tickets for as little as $25. These are some well-known and slightly off-the-radar showcases.
Theater for a New Audience, Polonsky Shakespeare Center (262 Ashland Place, Brooklyn), is easy to get to by subway. Why? opening in September, is written and directed by A-lister Peter Brooks, followed by Fefu and Her Friends, a feminist classic.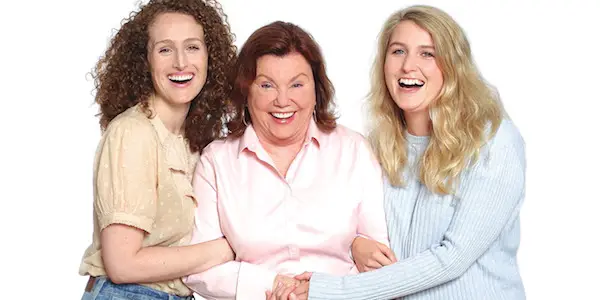 Irish Repertory Theater, 132 W. 22 St.,, has garnered countless awards and nominations for its excellent work. Little Gem, July 17–September 1, deals with the gigantic changes in the lives of three generations of North Dublin women in ways both funny and tender. Love, Noel, July 26-August 25, plays off songs and letters of Noel Coward with looks-ins from people in his life including Gertrude Lawrence, Marlene Dietrich, Greta Garbo, and Elaine Stritch. Cast lineup includes Brenda Meaney, Lauren O'Leary, and Marsha Mason.
A Greenwich Village landmark, The Cherry Lane Theatre at 38 Commerce St. (between Barrow and Bedford Sts.), is the oldest continually running off-Broadway theater in NYC. Through August 18, Get On Your Knees, is a sexy, dirty, funny coming-of-age triumph.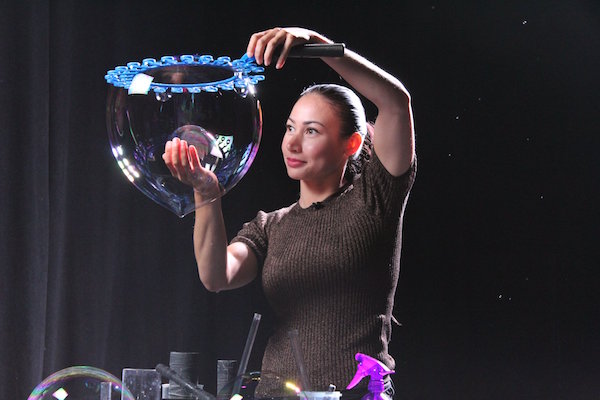 Gazillion Bubble Show.
New World Stages, 340 W. 50th St., is right in the heart of the theater district: The Gazillion Bubble Show is great for families, Jersey Boys, The Play That Goes Wrong, The Imbible: A Spirited History of Drinking, Rock of Ages, and Puffs (closing August 18th) are all playing this summer.
Stage 42, 422 W. 42nd St., has a fresh take on Fiddler On the Roof, with a production in Yiddish with supertitles directed by Joel Gray. Laugh, cry and revel in the wonderful score. On until September 1.
The Secret Life of Bees.
The Linda Gross Theater at Atlantic Theater Company, 336 W. 20th St., has Fireflies, part two of a trilogy about the Jim Crow south, opening September 26.
59E59, address as in the name (59 E. 59th St.), has three theaters with frequently changing shows. Tech Support is about an antique bookseller who travels back in time, August 29–September 21. A live-action role player and romantic novelist cross paths in Round Table, September 27-October 20.
BAM, aka the Brooklyn Academy of Music, is a quick subway ride from midtown and offers theater, film, music, dance, and more. The Second Woman, October 18-19, is a theater marathon you can attend for an hour or around the clock.A deconstructed, Irish-flavored Swan Lake runs October 15-20.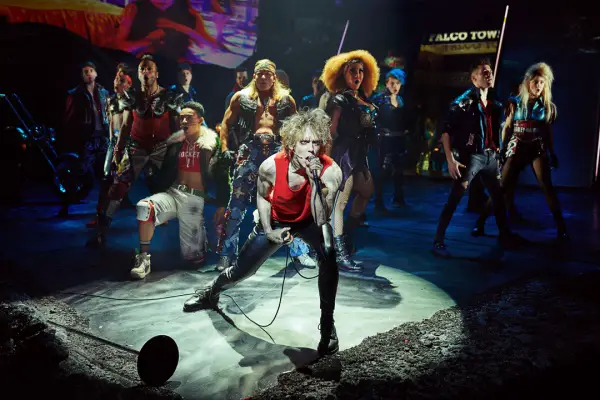 Andrew Polec as Strat and the cast of Bat Out Of Hell. Photo by Specular.
New York City Center Stage 1 and Stage 2, 131 W. 55 St., showcases Bat out of Hell—The Musical, a wild romp with crazy costumes and rock-and-roll energy, August 1-September 8. The Houston Ballet features works by Mark Morris and Justin Peck from October 24-26.
Minetta Lane Theater, 18 Minetta Lane (between Bleecker and West 3rd Sts.) features The Way She Spoke, a one woman show about injustice in Mexico, through August 18. Tickets start at $27.50.