Best known for their wildly popular theatrical shows, Blue Man Group combines music, comedy, and multimedia theatrics to produce a unique form of entertainment in New York City. There's no plot, no chitchat, and no topical drama, which isn't the worst thing for the younger set that can't get enough Blue Man Group.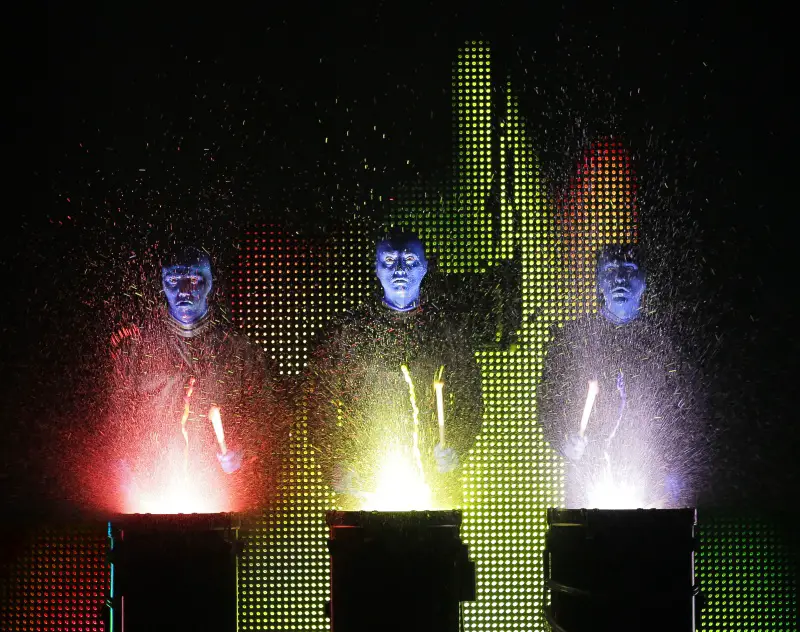 Orchestrated by three blue guys at the Astor Place Theatre, this hour and forty-five minute show is suitable for the whole crazy family. Constantly morphing, this long-running Off-Broadway phenomenon combines music, high-tech shenanigans, and the crème de la crème of physical comedy to create entertainment that defies categorization.
Use code "Guide" and save $20 on tickets! (Valid for select performances in select seating sections. Subject to availability.)
Blue Man Group NYC is playing at the Astor Place Theatre, 434 Lafayette St. To reserve your tickets, call 800-BLUEMAN or visit blueman.com.