Congratulations—you have arrived in the Big Apple during Broadway Prime Time, a.k.a. the start of the 2022-2023 theatre season! New shows are in previews, starry opening nights are just around the corner, and current hits are skyrocketing in popularity. And adding to the excitement is the fact that a few of these shows are welcoming VIP newcomers to their casts.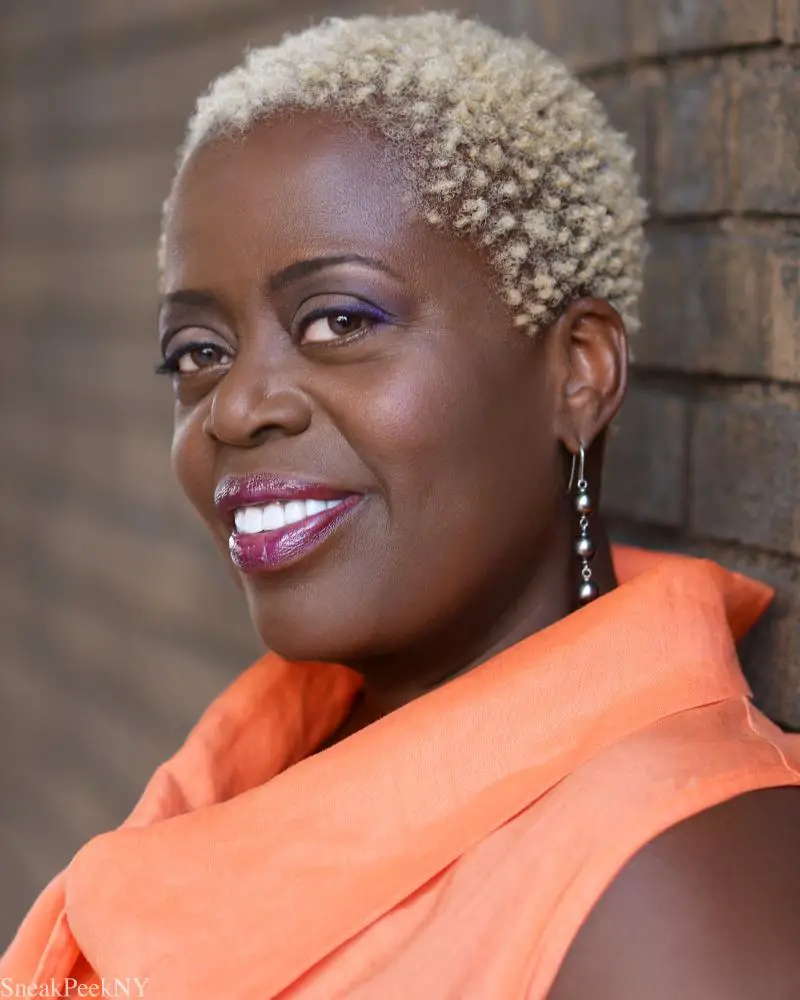 Photo by James Alexander of Sneakpeek Photography.
Hadestown, for one, is celebrating Tony winner Lillias White's return to Broadway as the first female performer to take on the pivotal role of Hermes. "She's a total legend, has an earth-shattering voice, and will bring a grace and warmth to the role that is completely her own," says director Rachel Chavkin, adding, "Hadestown is a myth, and so we've always felt these characters can mold to whomever is playing them and take on new life and meaning with each new actor/spirit." Saturated with Greek gods and their story threads, and playing out against a stylized, contemporary New Orleans backdrop, the Tony-winning production also features original cast members Patrick Page (Hades), Reeve Carney (Orpheus), and Eva Noblezada (Eurydice), in addition to Jewelle Blackman (Persephone), who joined the company last April.
Over at Funny Girl, Glee alum Lea Michele is the new Fanny Brice, while Tony nominee Tovah Felshuh has stepped into the role of her mom, Mrs. Brice. Meanwhile, history is being made at Chicago, where Angelica Ross (American Horror Story; Pose) can be seen playing Roxie Hart through 11/6—making her the first openly trans woman to assume a leading role on Broadway.
SPEAKING OF TONY-WINNING MUSICALS…
…there are currently eight on Broadway. Hadestown, Hamilton, Moulin Rouge!, and A Strange Loop all scored statuettes post-2014, joining a quartet of shows that have been around at least a decade (or in the case of all-time champ The Phantom of the Opera, nearly three and a half decades). First runner up with a 1996 opening night is Chicago, but it wasn't until a year later, almost to the day, that Disney's The Lion King scored the biggest theatrical triumph of the 20th-century's final decade.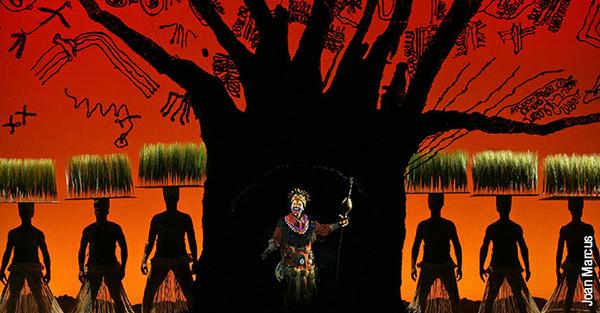 If you've yet to see The Lion King—or if it's been a while—expect an opening that spellbinds, overlapping music with serendipity of movement. Prepare to be drawn deeper and deeper into the Pride Lands' anthropomorphized world of family, friends, enemies, and emotions. In return visits, I'm always struck by just how timeless this show is nearly 25 years on and counting.


Moving a few Theater District blocks uptown, 2011's Best Musical, The Book of Mormon, is spinning its manically irreverent wheels as it follows two young Mormon dudes assigned to a village in Uganda. Culture collision! Fabulous production numbers! Prudes beware—or better still, become converts to Matt Stone and Trey Parker's divine comedic profanity.
Also in the winners' circle is Myles Frost who picked up this year's Best Actor in a Musical Tony, channeling the best of Michael Jackson in MJ The Musical. Trust me, you do not want to miss this extraordinary musical bio teeming with Jackson hits and insight into the little kid who became the King of Pop.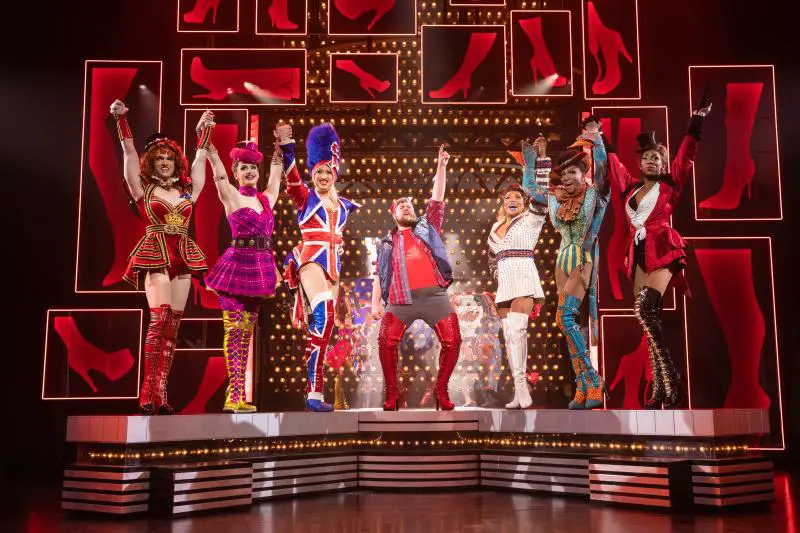 Image credit: Matt Murphy / MurphyMade
Meanwhile, Kinky Boots, the acclaimed Harvey Fierstein-Cyndi Lauper musical, is kicking up its stiletto heels once again in a stellar Off-Broadway revival boasting the same feel-good vibes that won it Tony, Grammy, and Olivier trophies!
MAGICALLY ENDOWED
For those with a passion for hocus-pocus, get ready for Broadway's trio of enchanted and enchanting shows, starting with Disney's Aladdin, where a show-stopping Genie grants wishes while mesmerizing theatregoers in the biggest, baddest, glitz-o-rama number on Broadway.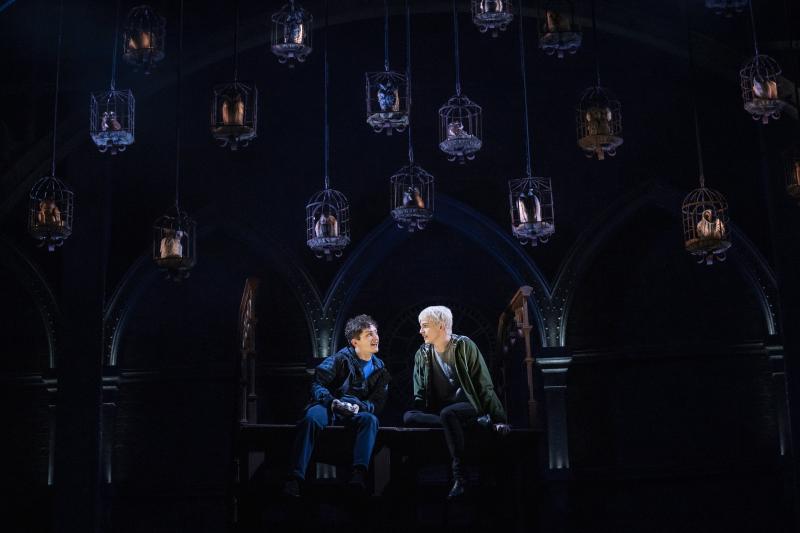 James Romney as Albus Potter and Brady Dalton Richards as Scorpius Malfoy. Photo by Matthew Murphy.
As for Potterheads (and Potterhead wannabes), you definitely need to check out the spectacular follow-up to J.K. Rowling's iconic books: Harry Potter and the Cursed Child, at the Lyric Theatre, with lobby and shops that encompass the wizarding world's coolest elements while complementing the eye-popping wizardry on stage. Brilliant.
Finally, there's Wicked, a musical so imaginatively tantalizing it's become a magnet for multiple viewings. No surprise, since it features two young witches—social outcast Elphaba (head to toe green) and adored Glinda (poster child for "Popular")—in a unique friendship that soars, bringing you along for a ride that, literally, defies gravity.
ENGLISH NOT REQUIRED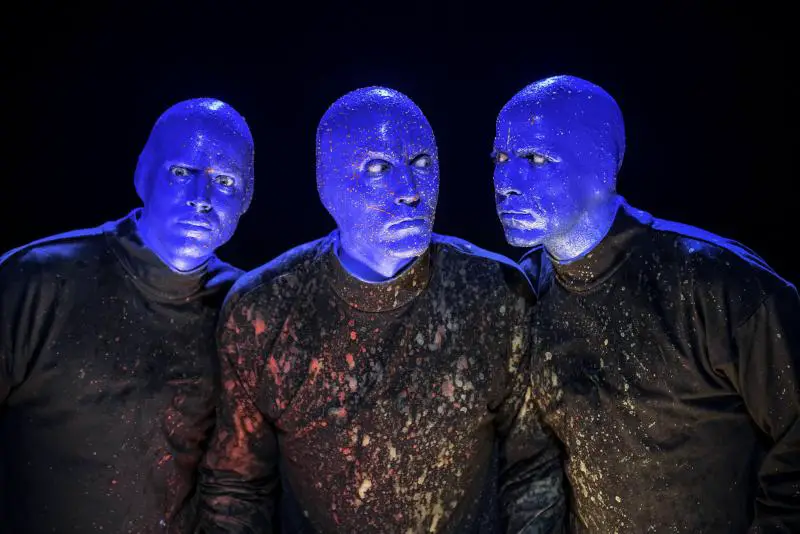 They're bold, they're bald, they're blue, and they splatter reality with hilarity at every paint-drum-pounding-wide-eyed-sci-fi-esque turn. They're Blue Man Group—seen by 35 million people worldwide, but NYC is homebase numero uno. See them in the historic venue where their comedic cobalt empire continues to run gloriously amok!
WORTH CHECKING OUT…
Should your visit fall between 9/5 and 9/25, you have the potential to land 2-for-1 tickets to 21 Broadway productions, including some new show previews. The fall's NYC Broadway Week (nycgo.com/broadway-week) is behind this sweet deal, but you'll need to act quickly as these seats go super-fast.
COMING THIS FALL TO BROADWAY
Previewing between 9/13 & 10/3.
DRAMAS:
Cost of Living. Martyna Majok's 2018 Pulitzer Prize-winning play contrasts two disabled individuals and their caregivers.
Death of a Salesman. Revival of Arthur Miller's Pulitzer and Tony-winning classic told from the perspective of a Black family.
Leopoldstadt. Tom Stoppard's Olivier Award-winning latest spans decades in 20th-century Vienna.
The Piano Lesson. This first revival of August Wilson's Tony and Pulitzer-winning work stars Samuel L. Jackson.
Topdog/Underdog. 2002's Pulitzer Prize two-hander by Susan-Lori Parks centers on two brothers and their history.
MUSICALS:
1776. A female, non-binary, and trans cast revives the Tony-winning musical about the leadup to the Declaration of Independence.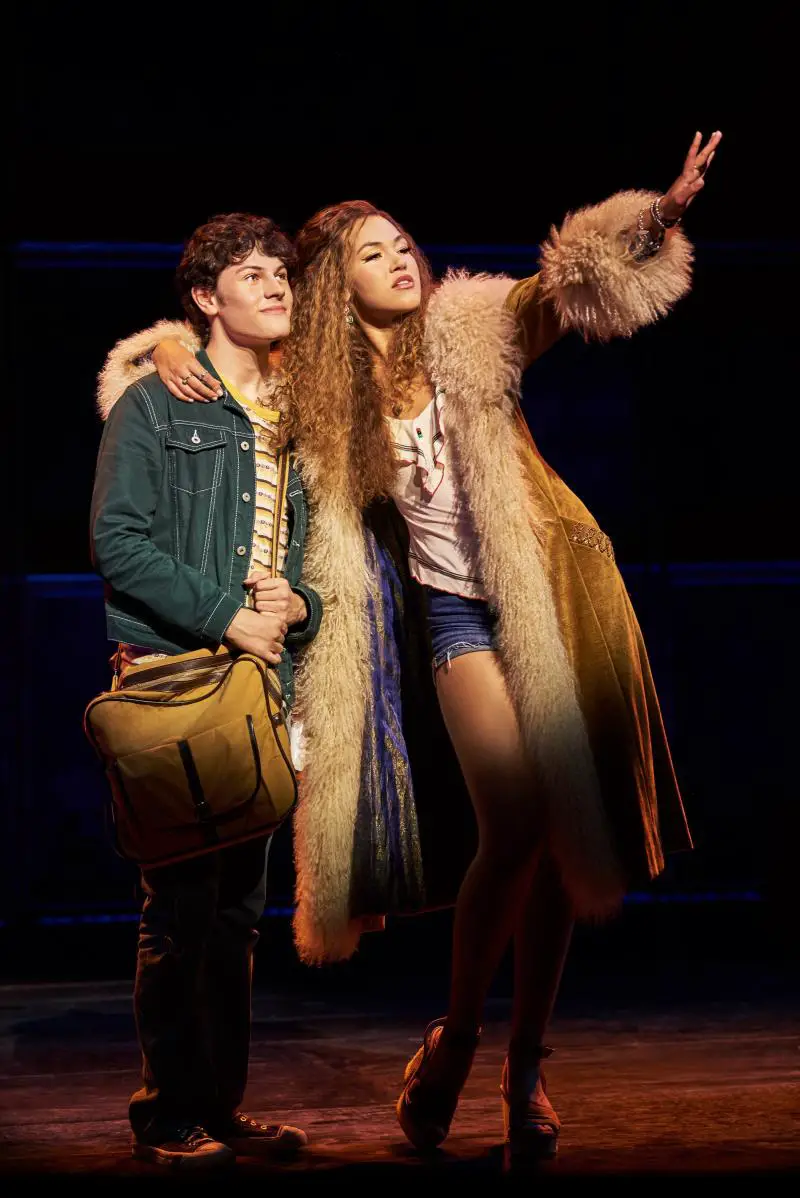 Casey Likes and Solea Pfeiffer in Almost Famous. Photo by Neal Preston.
Almost Famous. Cameron Crowe penned book and lyrics for this musical based on his Oscar-winning screenplay about a teen journalist touring with a rock band.