What are the oldest establishments in NYC? Everyone in the city is generally in such a hurry to eat at/walk by/gaze at/climb the top of whatever is newest, that we sometimes forget that one of the things that makes the city so great is its history. We've rounded up some of the oldest landmarks (yes, a pizza place can be a landmark), so in between trying to snag that reservation at New York's newest place, you can also enjoy its oldest.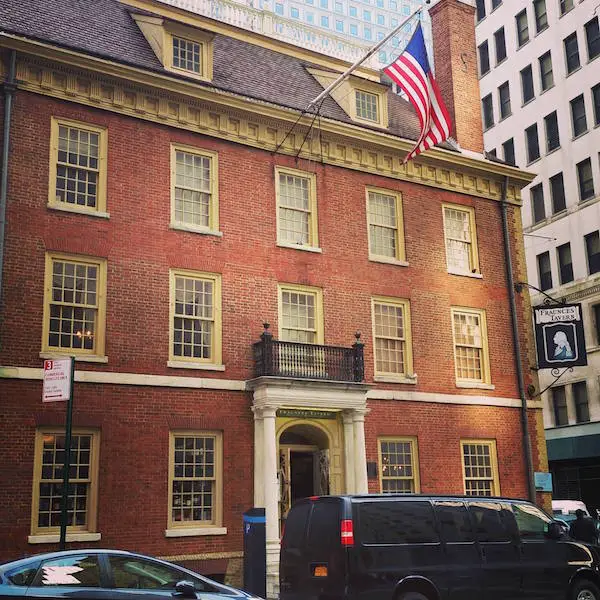 You know how just about every sign in New England says "George Washington was here?" Well, in this case, he really was. Frances Tavern is considered to be the oldest bar/restaurant in New York; it dates back to 1770, when Samuel Fraunces opened the Queens Head Tavern. (Some place the opening even earlier.) Try the chicken pot pie (some stories say Washington himself had it) as well as oysters, fish and chips, and sticky toffee pudding. (Another early patron was John Adams.) The restaurant now has several rooms and bars, as well as a museum. Make sure to see an actual room where it happened—in this case, where Washington gave his farewell speech to the troops at the end of the Revolution.


Fittingly, the oldest museum in the city is the New-York Historical Society, which dates back to 1804. (It predates the Metropolitan Museum by 70 years.) The founders had lived through the American Revolution, and believed that they needed to help take charge of preserving and recording the historical accuracy of the times they lived in though original documents and records. The museum has long been known for their collections of works by John James Audubon, Gilbert Peale and Thomas Cole, as well as Tiffany glasswork. These days they're known for powerhouse themed exhibitions, like the upcoming "Harry Potter: A history of Magic" (October 5, 2018).
If you're looking for the oldest bar in New York, you'll hear about several different possibilities, but a contender certainly has to be McSorleys Old Ale House, which opened in 1854 (and didn't allow women until 1970. Yes, you read that correctly; it was only after a Supreme Court case that women were admitted.) The bar bills itself as "New York's oldest continuously operating saloon." (Yes, they've been serving ale for their entire history.) Celebrities who have stopped by include Abraham Lincoln, John Lennon, and Woody Guthrie (though not all at the same time). McSorley's motto? "We were here before you were born."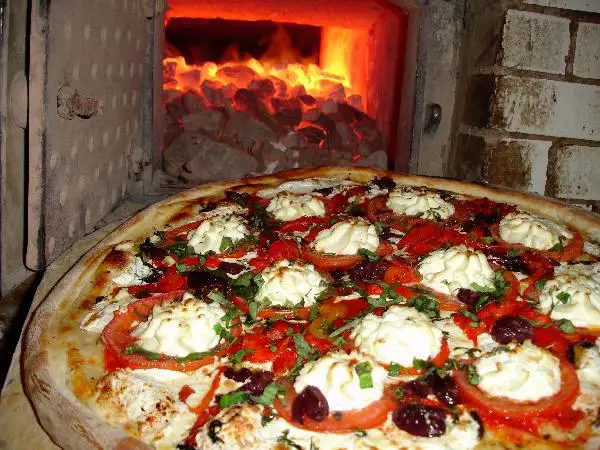 Looking for the oldest pizzeria in the city? That honor goes to Lombardi's, which, happily, also serves some of the city's best pizza. In fact, it's also the oldest pizzeria in the United States, having opened in 1905 (their website is firstpizza.com, lest you should forget). Locals and tourists alike go for the smoky crust and simple toppings (get at least one Margherita). The antipasto is good, as is the wedge salad. There will be lines no matter when you go, so consider takeout. (And yes, people have been known to stand on the street corner and eat. There's no shame if you're one of them.)
While you're downtown, should you just be on a kick to see various "Oldests," you could wander by Stone Street (originally called Hoogh, or high, Street). Today, it's part of pedestrian-only Stone Street Historical District downtown. The first commercial brewery in North America was built there. After several name changes it was called Stone Street because of its cobblestone paving.
Brooks Brothers is not just the oldest clothing store in the city: it's the oldest men's clothing retailer in the country, currently celebrating its 200th anniversary. (Abraham Lincoln wore a specially designed Brooks Brothers coat at his second inauguration.) Now, of course, you can find a Brooks Brothers in almost every major city (there are 210 stores in the U.S.), but the first one opened on Cherry Street in New York. The store was among the first to introduce ready-made clothing like suits. They also introduced the pink dress shirt (who knew?) to go with charcoal grey suits, as well as Harris weed, madras (by way of India), and argyle socks for me.
The honors for the oldest continuously operating legitimate theater in New York goes to the Lyceum, one of the few theaters in the city that still uses its original name. Opened in 1903, it was the first theater to be granted landmark status in 1974. (The Hudson and the New Amsterdam also date to 1903.) Although one of the smaller theaters, it has a beautiful Beaux Arts design (it's currently hosting The Play That Goes Wrong.) Fun Fact: producer David Frohman built the theater in 1930; supposedly, he had an apartment above the stage with a small door that overlooked the stage—he would sometimes wave a white handkerchief to let his wife, actress Margret Illington, know that she was overacting.
Completed in 1812, New York's Federal-style City Hall is one of the oldest continuously used city halls in the country. When it was completed in 1812, it was one of the three tallest buildings in the city, and boasted not just branches of government, but wine and beer cellars. (Think about that for a moment.) While you're there, gaze at the impressive rotunda inside the entrance as well as the keystone-cantilevered staircase, an engineering marvel. The Governor's Room has hosted such luminaries as Abraham Lincoln—where he also lay in state after his death—Albert Einstein, and Martin Luther King Jr.