Beloved London-born pan-Asian restaurant wagamama has just launched its newest location, taking on a prime Midtown Manhattan spot at 55th Street and Sixth Avenue. The new space is roomy (there are 185 seats), with options for bar, booth, and social central table dining. Launched in 1992, wagamama now has more than 200 worldwide locations, each presenting a vibrant, egalitarian dining experience.
The wagamama menu blends flavors from Japan, Korea, China, India, Thailand, and Vietnam, thanks to Global Executive Chef Mangleshot, who oversees the culinary side of the empire. The result is a fresh spin on Asian fusion cuisine with a modern twist. An open kitchen towards the back turns out consistently delicious takes on meat, seafood, and a burgeoning selection of vegan and vegetarian options. Small plates are great for sharing, with new chicken yakitori skewers matching fresh grill flavor with a spicy teriyaki marinade. Fluffy bao buns come with Japanese mayo and cilantro wrapped around a choice of Korean barbecue beef, pork belly and panko apple, or panko chicken. The eggplant version is like a pan-Asian take on Parmesan, with a mushroom mix and and crisp, light breading.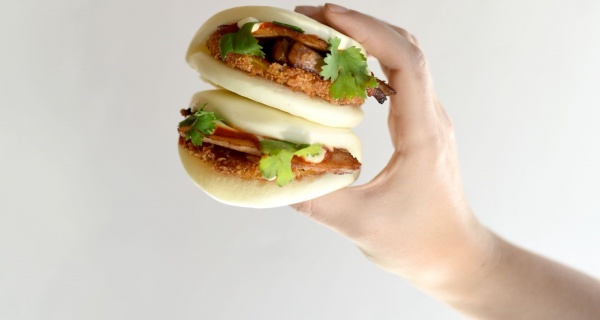 Photo: Danielle Adams.
There are moist gyoza, dumplings bursting with flavor, pan-seared with veggies, chicken, or pork, or fried with duck. "Bang bang cauliflower" brings together wok sear and spicy firecracker sauce. A selection of veggie tempura has crisp breading that somehow manages to be ethereally light, not overwhelming broccolini, asparagus, red pepper, and sweet potato.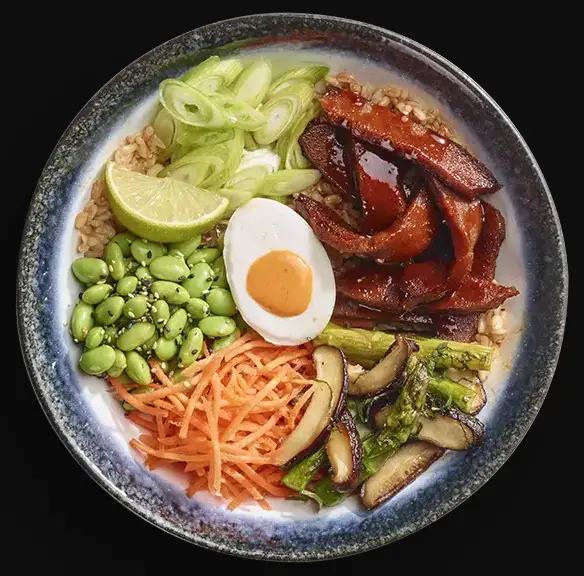 Entrees include a full range of ramens, sizzling noodles, curries, and rice bowls. "Kokoro bowls" take their name from the Japanese concept for "spirit, heart, and mind." They make a great healthier alternative, featuring iterations like spicy tuna, tofu, Vietnamese glass noodle salad, and the avant gard'n (above), with barbecue-glazed seitan and a coconut and sriracha vegan "egg."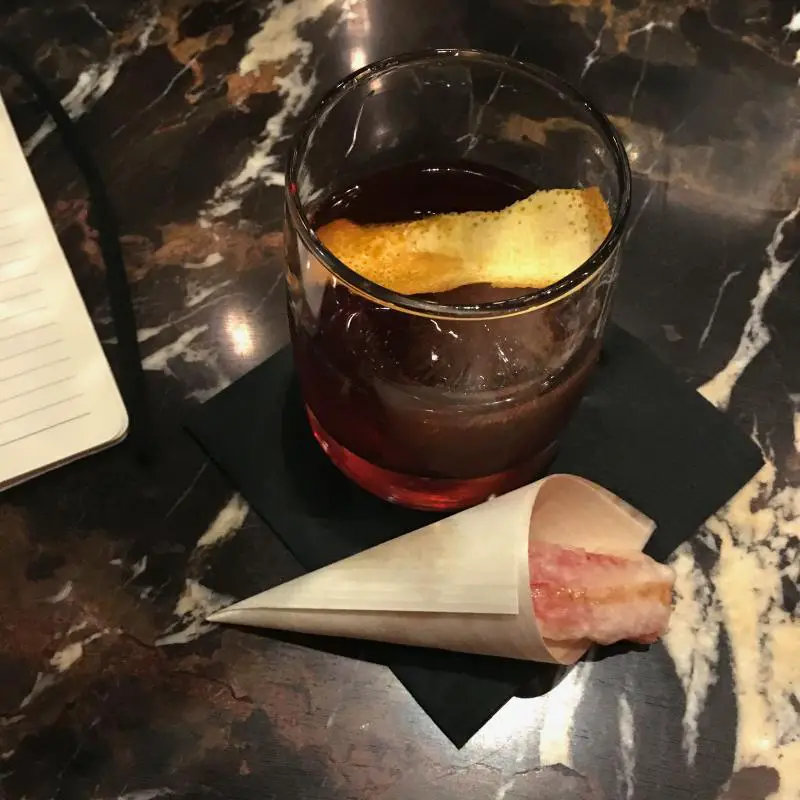 The lively ambiance is helped along by a full bar program. Taps pour Sapporo, Six Points Bengali IPA, Allagash, Hitachino, and a custom lager that's a great complement to dining, the River Horse Kigaru by New Jersey's River Horse Brewing Co., a wagamama exclusive. Japanese whiskeys, matcha brews, sakes, and mocktails are all on board. Specialty Asian-twist cocktails include lychee martinis, sake mojitos, a spritz with sake, bitters, and Prosecco, and the house's take on an old-fashioned, using Japanese whiskey and conveying the familiarity of sliding into a leather easy chair.
At the heart of things here is a "Bowl to Soul" philosophy, based on "the belief that what we eat, who we are, and how we feel are inseparable." The well-trained staff here further reflects a dedication to kaizen, the Japanese idea of involving all employees and striving to improve every day. At wagamama's new midtown location, they're only just beginning.
---
100 W. 55th St. (btw. Sixth & Seventh Aves.), 332-900-6111, wagamama.us