(11/8-11/11) Looking for what to do in New York? We've got the latest on all the goings-on in NYC this weekend, from concerts to museum exhibitions to comedy to the best in city sightseeing. This weekend we say thank you to the military on Veterans Day with one of the nation's largest parades, plus great exhibits, concerts, and the New York Comedy Festival in full throttle.
THE BIG EVENT

(11/11) New York's legendary Fifth Avenue celebrates Veterans Day with the annual America's Parade. This year honors the centennial of the holiday (formerly Armistice Day), begun in 1919 to remember the 11th hour of the 11th day of the 11th month of 1918, when WWI finally ended. The United States Marine Corps is this year's featured military branch. It's joined by thousands of participants, including veterans of all eras and branches, military units, civic and youth groups, and top high school marching bands from across America. Floats and military and vintage vehicles add to the excitement. Opening ceremony at 11am; parade marches noon to 3:30pm, north on Fifth Ave. from 26th to 46th Sts.
PLUS
Are you spending Veterans Day with a loved one? Read here for more ideas on How to Mark Veterans Day in NYC. Learn more about (everyday) Military Savings in NYC here.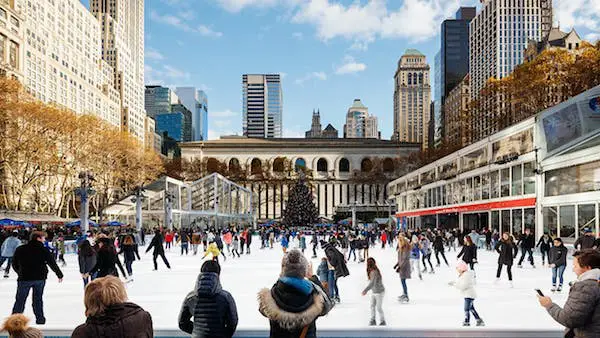 Colin Miller
(Now-1/5/20) Bryant Park's Winter Village returns. Ice skating, shopping, hot chocolate and other tasty treats, and more!
(11/9) Chelsea Gallery Tour. Take a fascinating gallery tour of Chelsea—the world's center for contemporary art—and see the very latest in painting, sculpture, electronic media, and photography. Your guide, who holds a Ph.D. in arts education, helps explain the artwork and leads the group in lively discussion. Two afternoon tours at 1pm and 3:45pm.
(11/9) VISIONS Contemporary Ballet's artistic director/choreographer, Ranardo-Domeico Grays, a brain cancer survivor, presents Traces (of what makes us who we are) with the premiere of "Still Healing," inspired by stories of people who experience pain and suffering through no fault of their own, yet they persevere. The Riverside Theatre on the Upper West Side.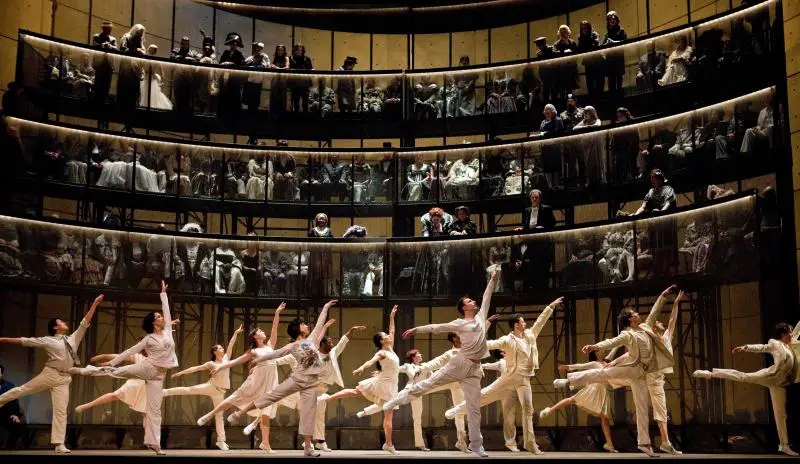 A scene from Gluck's "Orfeo ed Euridice." Photo: Marty Sohl/Metropolitan Opera.
(11/10) For the first time since the Metropolitan Opera's inception in 1883, this year sees Sunday matinees. This weekend, look for Mark Morris's spirited take on Christoph Willibald Gluck's 1762 Orfeo ed Euridice. This retelling of the ancient Orpheus myth stars mezzo-soprano Jamie Barton as Orfeo, the grieving lover on a quest through the underworld. Soprano Hei-Kyung Hong sings the plaintive Euridice. Mark Wigglesworth conducts Gluck's elegant score, a pinnacle of the Baroque repertoire. Costume design credit goes to Isaac Mizrahi.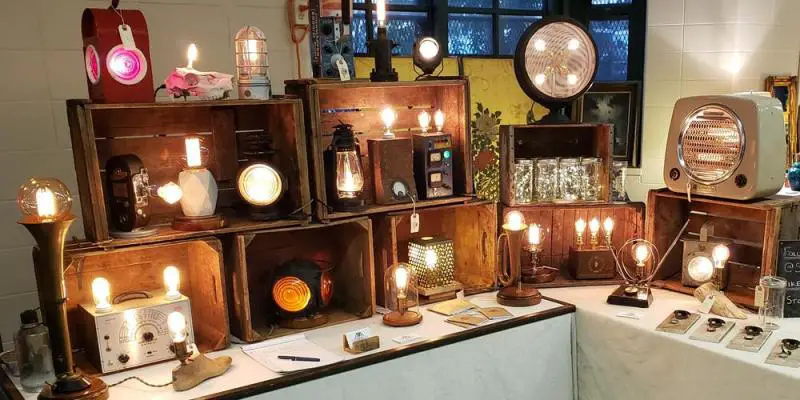 (11/10) Every Sunday on the Upper West Side you can check out Grand Bazaar NYC, the city's largest curated market—and most distinctive! This Sunday you'll also find the ReCreate. RePurpose. & ReUse. Pop-up. See how creative local makers get when they recycle materials. Stroll through indoor and outdoor stands filled with artists and independent vintage and antique dealers. Highlights will include one-of-a-kind handmade lamps, Bluetooth-enabled vintage radios, jewelry made from watch parts, fashion, interactive wall art, reclaimed wood furniture, and much more. Come hungry. There are artisanal food entrepreneurs here as well. It's all for a good cause: profits are donated to four local public schools, benefiting over 2,000 children.
(11/11) Manhattan Concert Productions opens its 2019-2020 season with America the Beautiful: A Veterans Day Celebration. Carnegie Hall will be the site of a concert featuring the National Festival Chorus, led by Grammy-Award winning guest conductor Jerry Blackstone. The evening will include classic American works such as "America, the Beautiful," "Song of Democracy," "Shenandoah," "Danny Boy," and "Battle Hymn of the Republic."
EXHIBITION OF THE WEEK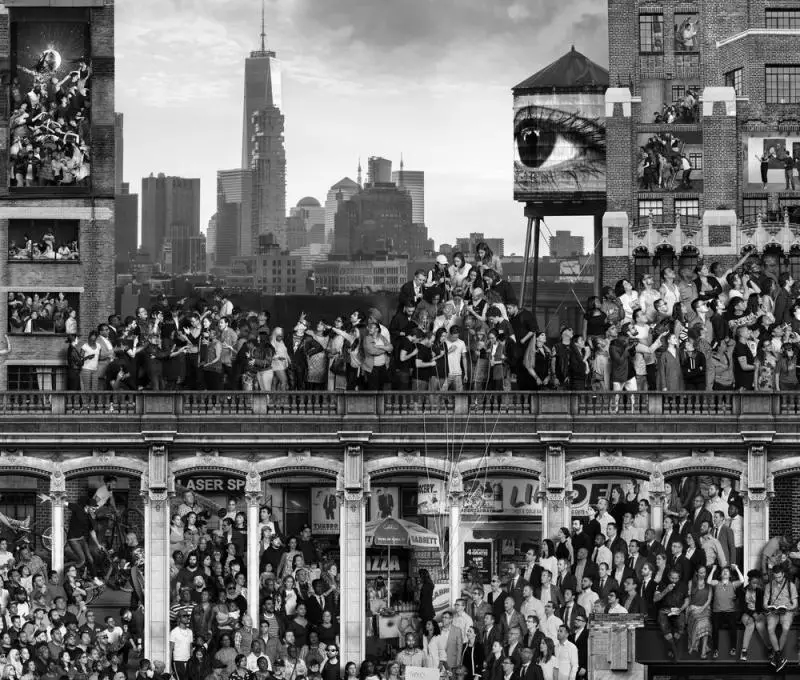 JR (French, born 1983). The Chronicles of New York City, 2018–19 (detail). © JR-ART.NET.
(Ongoing) JR is a consummate 21st-century artist. As a young man, he began taking pictures of his fellow street-artist friends and posting them around his native France. Later, his photography projects expanded in scope and deepened in tone without losing their populist flair. Now, this celebrated artist will receive the first major North American retrospective of his work, JR: Chronicles at the Brooklyn Museum. The exhibition, named after the artist's new mural of New York City, debuted October 4. The mural itself, The Chronicles of New York City, portrays over one thousand New Yorkers that the artist interviewed and photographed in summer of 2018.


PLUS
(Ongoing) For a brief few years, fine art, folk art, Hollywood, and Pentecostal fervor all came together in hand-painted advertisements for VHS screenings in Ghana. Now open at Poster House in Chelsea, Baptized By Beefcake: The Golden Age of Hand-Painted Movie Posters from Ghana features colorful takes on vintage horror and action flicks, seen through a localized religious lens. It's amazing any of this even survived—painted on recycled rice sacks and meant for short-term use, the show reflects a remarkable effort of preservation, holding up an uncanny mirror to '80s and '90s America. posterhouse.org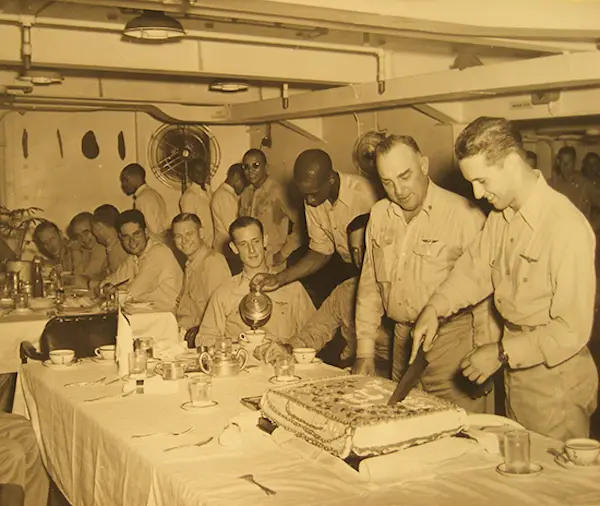 Dinner and cake in Intrepid's wardroom in October 1944. Photo from National Archives and Records Administration.
(New!) Making a beautiful cake is pretty challenging, but what if you had to make it on a Navy ship, for a crew of thousands? The Intrepid Sea, Air & Space Museum's new exhibition, Navy Cakes: A Slice of History, explores the history of naval personnel and their incredible cakes.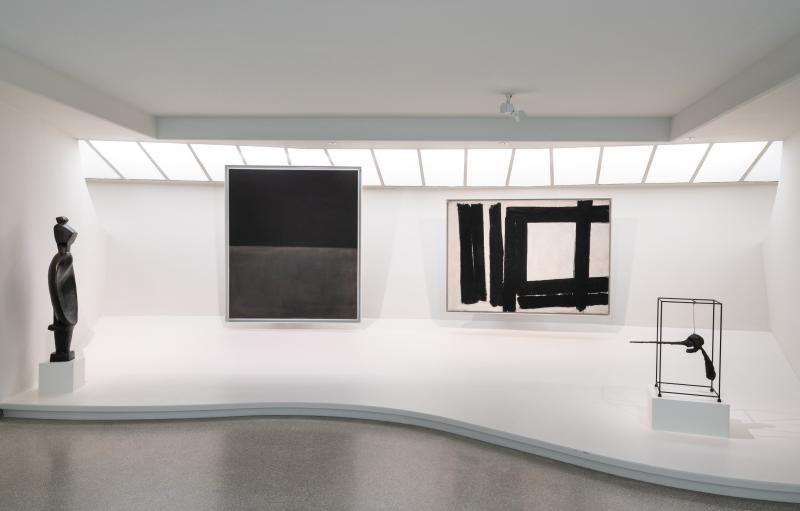 Installation View: Artistic License: Six Takes on the Guggenheim Collection, Solomon R. Guggenheim Museum. Photo: David Heald. © Solomon R. Guggenheim Foundation.
(Ongoing) For the first time in its history, the Solomon R. Guggenheim Museum has invited artists to serve as curators, creating Artistic License: Six Takes on the Guggenheim Collection. Drawing on the institution's vast collection of fine art, the show is a fitting complement to the 60th anniversary of the Guggenheim's iconic Frank Lloyd Wright-designed home. The six artists are Cai Guo-Qiang, Paul Chan, Jenny Holzer, Julie Mehretu, Richard Prince, and Carrie Mae Weems, all major figures in the contemporary art world.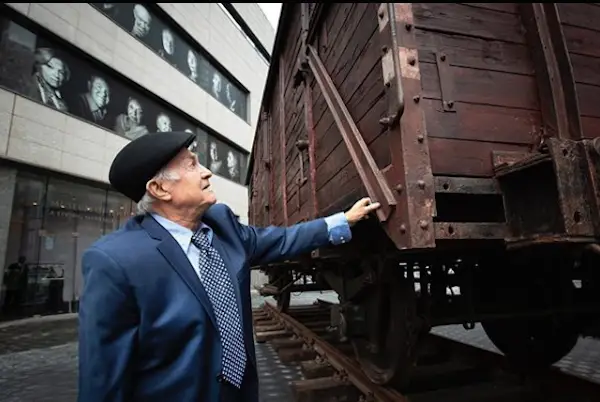 (Now-8/30/20) The most significant site of the Holocaust, Auschwitz was not a single entity, but a complex of 48 concentration, forced labor, and extermination camps, at which 1 million Jews—and tens of thousands of others—were murdered. Auschwitz. Not long ago. Not far away., a new exhibition at the Museum of Jewish Heritage—A Living Memorial to the Holocaust, explores the legacy of history's deadliest mass murder site. More than 700 original objects and 400 photographs are on display, many for the first time in North America. Among the artifacts: personal possessions, fragments of a barrack, a gas mask used by the SS, and an original German-made Model 2 freight wagon used for the deportation of Jews to the ghettos and extermination camps in occupied Poland. mjhnyc.org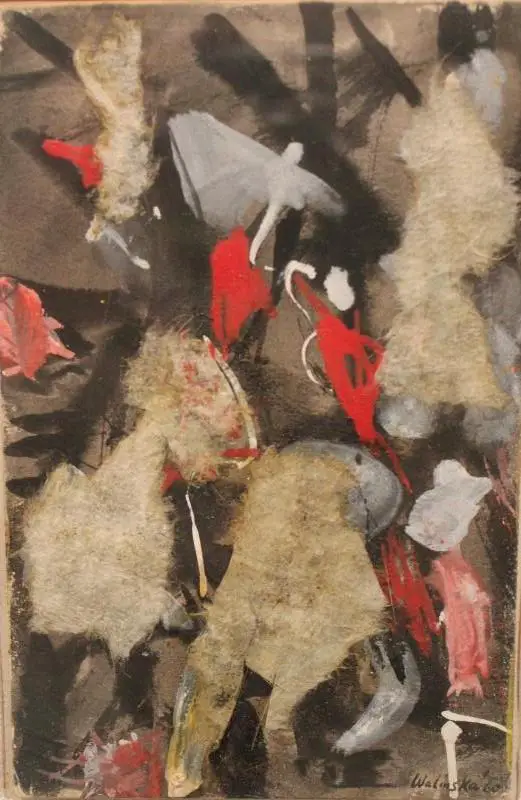 Anna Walinska, 1960, Figures in Landscape. Shan paper collage with oil on paper.
(Ongoing) Artist Anna Walinksa (1906-1997) had a strong connection to Manhattan's Upper West Side. She worked as a teaching artist-in-residence at the Riverside Museum (then located at the Masters Apartment, a landmark 27-story Art Deco skyscraper at 310 Riverside Drive) and exhibited frequently there from 1954 to 1971, joining other prominent artists like Louise Nevelson, Jasper Johns, and Barnett Newman. Work from Walinska's studio residence at The Masters has now circled back to the neighborhood in the exhibit Anna Walinska: Return to the Riverside, on view through January 25, 2020.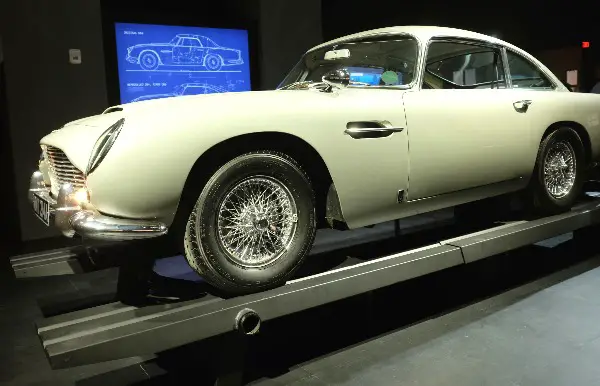 (Ongoing) You can experience the world of history's most famous spy at Driven: 007 x SPYSCAPE, a new exhibition inside New York's spy museum, SPYSCAPE. This immersive exhibition brings you into the Bond universe with sets, props, and insights about the creation of the ageless secret agent. Among the highlights: an Aston Martin DB5, the lab of Quartermaster (or Q), M16's gadget master, concept art from Oscar-winning production designer Sir Ken Adams, and an exploration of 2012 Bond film Skyfall's unforgettable final scene.
COMEDY
(Now-11/10) Now in its 16th year, the New York Comedy Festival features a star-spangled lineup of comedians, 100+ shows throughout all five boroughs, including Trevor Noah, Jenny Slate, Norm MacDonald, Tom Segura, Stephen Colbert, Nicole Byer, Vir Das, Kevin Smith & Jason Mewes, Nick Kroll, Randy Rainbow, Bill Maher, and more. nycomedyfestival.com
PLUS
(11/8-11/9) Brent Morin at Gotham Comedy Club (part of the New York Comedy Festival.)
(11/8) Demetri Martin: Wandering Mind Tour at the Beacon Theatre.
(11/8) Larry Owens & Friends at The Bell House.
(Ongoing) See great new comedic talent daily at the LOL Times Square Comedy Club. Use this coupon and get half off admission!
Click here for more "Comedy Shows in NYC This Weekend."
KIDS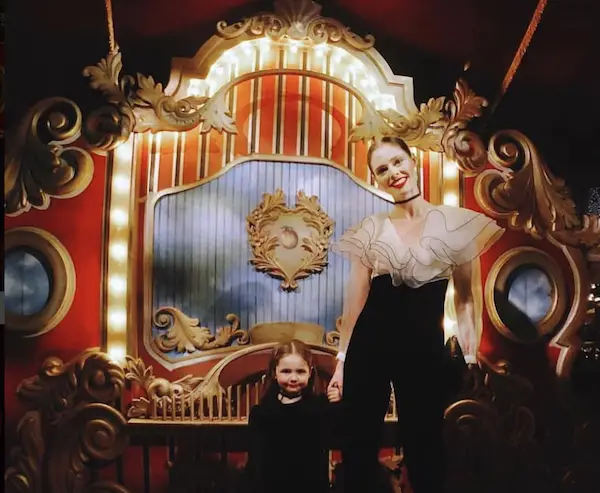 (Now-2/2/20) Big Apple Circus at Lincoln Center's Damrosch Park is back, and while it's still appealing for kids, it's gotten a makeover, making a concerted effort to appeal to young and old alike, with a selection of high end cocktails now on sale, a VIP tent, new performers, and more. bigapplecircus.com
PLUS
(Now-Nov. 30) Just extended! Color Factory, a massive interactive art space, began in August 2017 in San Francisco. Wildly popular, the project has set up shop in SoHo and is sure to inspire lines as long as the cronut did at nearby Dominique Ansel Bakery. Designed by a wide spectrum of artists, Color Factory walks visitors through 16 rooms devoted to the wonder of color. You're invited to compliment someone using color words, discover your signature color, and read wishes for the world written by NYC school children on varicolored balloons. Each room is equipped with a camera that can take a picture of you and send it to your phone: the better to post with! 251 Spring St., [email protected],colorfactory.co, @colorfactoryco
(Ongoing) "Here Be Dragons," a new interactive scavenger hunt in the American Museum of Natural History offered by Fable & Lark: Storied Adventures, draws from the menageries of creatures in both Fantastic Beasts and Fantastic Beasts: Crimes of Grindelwald. Participants will explore galleries throughout the museum as they answer questions, solve clues, engage in creative activities, and track down the origins of some of the creatures from both the Fantastic Beasts stories as well as other classic myths and tales. Grab your nifflers and join! Advance registration required. fableandlark.com
Updated! Read about more Instagrammable pop-up exhibits in NYC here.
(Ongoing) Exhilarating Family Fun at Stomp NYC. Special discount packages available!
Click here for more "Things to Do with Kids in NYC This Weekend."
For more kids activities, check out our sister site nymetroparents.com!
SIGHTSEEING
Bring a loved one to take in the breathtaking view at Top of the Rock.
PLUS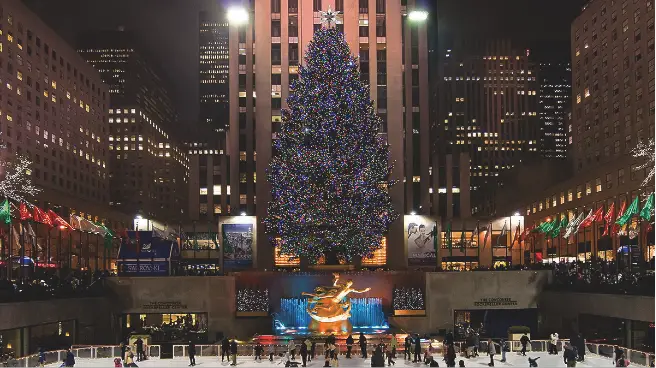 The iconic Rockefeller Center Ice Skating Rink is open for the winter season. For information on reservations, skate lessons, or season passes, call 212-332-7654 or visit therinkatrockcenter.com. VIP packages are available. For more information on Rockefeller Center, visit rockefellercenter.com. (Please note, tree won't be up 'til Dec. 4.)
(New!) Madame Tussauds New York Presents Broadway. Take a magical journey starting with a cocktail at the Broadway Bar, and then traveling through a kaleidoscope of your favorite musicals. Enter the world of Andrew Lloyd Webber's Phantom of the Opera, Joseph and the Amazing Technicolor Dreamcoat, Evita, Sunset Boulevard, and Cats. You can sing "Memory" with Grizabella the "Glamour Cat" and wear the Dreamcoat yourself as you become a Broadway star. The Phantom of the Opera will also guide you through this dazzling backstage experience, and perhaps do a little singing himself along the way. Live actors will be on hand to enhance the rush both on- and offstage.
(Ongoing) Get the full stadium experience with Yankee Stadium Tours, which offers exclusive access to New York Yankee historic spots like Monument Park, The Great Hall, and even down to the dugout. The daily tours also bring you close to baseball artifacts like Babe Ruth's bat, Lou Gehrig's jersey, and rings and trophies representing the Yankees' 27 world championships. Here is a $5 off coupon!
(Ongoing) Part show. Part tour. All entertainment. THE RIDE is a one-of-a-kind experience that turns the streets of New York into a stage. Journey through Times Square and midtown Manhattan as the city's landmarks unfold before your very eyes. THE RIDE's theatres-on-wheels also tour lower Manhattan, with THE DOWNTOWN EXPERIENCE Powered by THE RIDE, which lets visitors re-live iconic moments in New York history through the magic of TimeLooper Virtual Reality Headsets. Use our coupon and save $10 off!
FOOD, MUSIC, AND NIGHTLIFE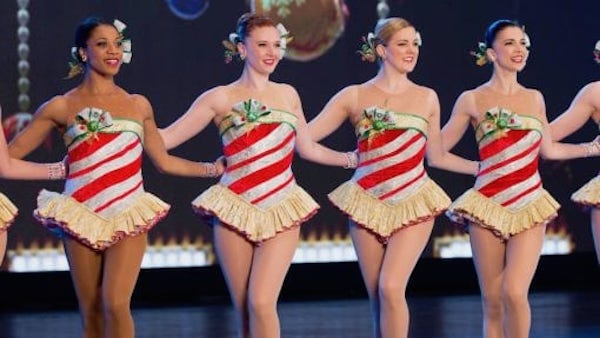 (11/8-1/5/20) The Christmas Spectacular Starring the Radio City Rockettes® returns to dazzle for another holiday season! The 90-minute show features more than 140 performers and an original musical score and combines singing, dancing, and humor with traditional scenes.
(11/8) Pure & Weary's Comedy Playlist. When the Grim Reaper shows up while Leah is listening to Justin Bieber, she's forced to answer the question: What is the perfect song to die to? Watch as comedy duo Pure & Weary (Funny or Die, WhoHaHa) sketch their way through the perfect playlist. The PIT Mainstage (Striker).
PLUS
(11/9) Slayer, Primus, Ministry, & Philp H. Anselmo at Madison Square Garden.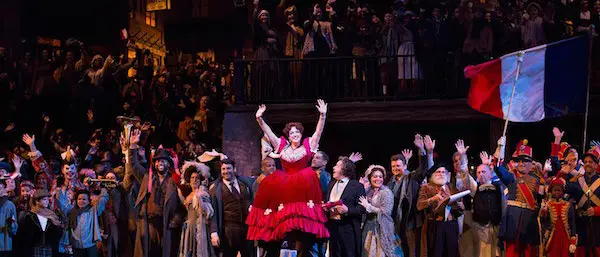 (11/9) La Boheme at the Metropolitan Opera. The classic tragedy of bohemian friends and lovers is never better than in Franco Zeffirelli's immortal staging. It's just a part of an inspiring 2019-20 season, packed with opera's most talented stars, performing across a wide range of repertoire.
(Ongoing) Rosé Mansion, everyone's favorite excuse to sample rosé, continues its fabulous run through 2019. You get tastings of 8 different pink wines as you travel through a champagne ball pit, a mini-theme park called Roséland, and a tree house. There are also two rosé wine bars where you can hang out, plus grub from Taco Dumbo. rosewinemansion.com, @rosewinemansion
(Now-11/24) Now in its tenth year, the Lincoln Center White Light Festival brings together extraordinary global performers for a five-week celebration. lincolncenter.org/white-light-festival
(11/1-11/30) Throughout November, Ripley's Believe It or Not! Times Square is having a Food Drive for the Food Bank for New York City. Donate at least ONE non-perishable and receive $10 off admission. (Not valid for Ripley's Relic.)

Photo: Russ Rowland.
(Ongoing) Sit back and enjoy music and three cocktails, while the cast of The Imbible gives insight into the history and science behind alcoholic beverages. Shows include A Spirited History of Drinking; Day Drinking: The Brunch Musical; and Christmas Carol Cocktails, which opens on November 22nd for its fifth smash/smashed season. Cheers to that! Save $15 with City Guide's coupon.
Click here for more "Nightlife in NYC This Weekend."
For more LGBTQ-friendly events, visit our brother site at metrosource.com!
Click here for more information on The Best Things to do in NYC in November. We've got December covered, too!
---
EVERYTHING TO DO NYC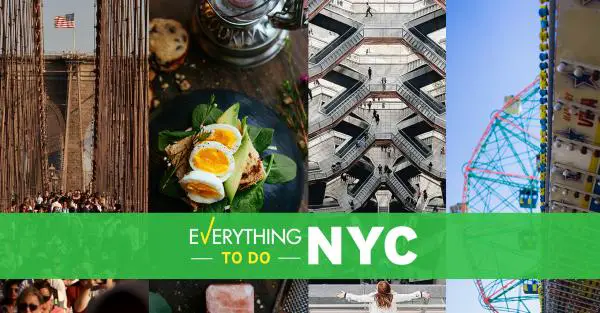 Want free advice on what to do and see in New York? Join our Facebook group Everything to Do NYC, a place for people to ask questions and get tips on how to make the most of the city.