June 11ths's red carpet leading into the 71stTony Awards may be a month and change away from being unfurled, but New York's 2017-2018 theatre season has already begun stacking its theatrical Jenga blocks, starting with Scott McPherson's Marvin's Room, making its Broadway debut on June 8th at the American Airlines Theatre.
The cast of this acclaimed drama—woven through with familial crosshairs and dark humor—stars Janeane Garofalo, Lili Taylor, Jack DiFalco, and Tony nominee Celia Weston. And while the show will observe the same basic plotline, expect a majorly different vibe/experience from the 1996 film starring Meryl Streep, Diane Keaton, and Leonardo DiCaprio.
Back-pedaling to the 71st Tony Awards, it looks like the show's host, Tony-winner Kevin Spacey, is parleying his post-Tony time into a couple of must-see performances in a borough just outside Manhattan. On June 15th and 16th the high-profile actor will be going solo as the title character in Clarence Darrow by David W. Rintels at Arthur Ashe Stadium in Flushing Meadow/Corona Park, New York.
"Clarence Darrow was one of the most important attorneys in the United States and I just love the idea of Darrow and Arthur Ashe coming together: both masters of two very different courts," said Spacey, who first stumbled across the play when he was in high school. "Of course, drama happens all the time on Ashe, but never quite like this. I love a new challenge and this is an exciting opportunity to share Darrow's remarkable story with a broader and more diverse audience than usually gets a chance to see theatre."
For tickets—which go on sale May 5th at 10am and range in price from $89 to $350—call 800-982-2787 or visit Ticketmaster.com. Subway service is available to Arthur Ashe Stadium via the 7 line; the Long Island Rail Road also services the stadium. The performance time for Clarence Darrow is set for 8pm nightly.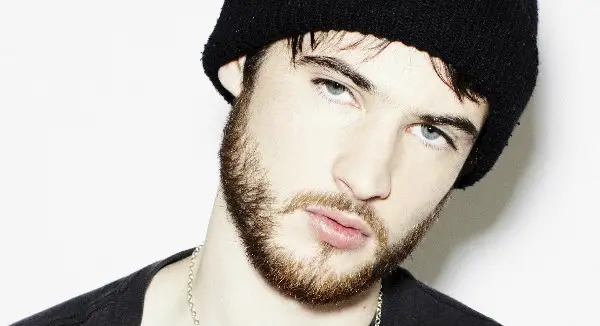 Image: Tom Sturridge/Julian Broad Contour by Getty Images
Also up and running in June, with previews hitting the Great White Way on May 18th, is the play version of George Orwell's disturbingly timely 1984—a groundbreaking dystopian drama arriving amid a dystopian renaissance (The Hunger Games, Divergent, 12 Monkeys, The Handmaid's Tale, ad infinitum).
Only the second show to occupy Broadway's newest theatre (The Hudson), 1984 stars Tony-nominated Brit heartthob Tom Sturridge (Orphans; Being Julia; Gulliver's Travels) as Winston Smith and Olivia Wilde (Thirteen; Vinyl; House), playing two of many living under the menacing meme "Big Brother." The cast also includes Reed Birney in his first Broadway appearance since picking up a Best Featured Actor Tony for The Humans.
---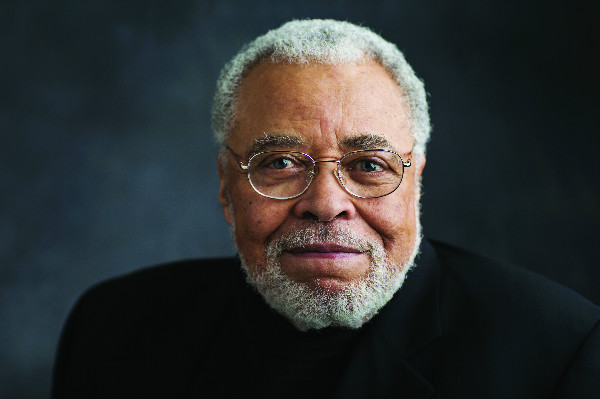 Image: Christian Oth
Meanwhile, in the category of already selected Tony winners, I'm pleased to be among the first to announce that James Earl Jones will this year's recipient of the Special Tony Award for Lifetime Achievement in the Theatre.
"In 1975 when I came to New York to study acting, my father—the actor Robert Earl Jones—took me on a 'grand tour.' The first night was to the opera Tosca starring Leontyne Price. I loved the singing, but I didn't understand the format of opera. The second night was Swan Lake starring Margot Fontaine. The movement of the bodies just seemed like magic. The third night was Pal Joey. I was captivated by the warmth of the light on stage. I was not inspired to sing and dance, but I knew I wanted to be in the warmth of the stage light. The fourth night was Arthur Miller's The Crucible. By contrast, it created a cold world, coldness between human beings, but the ideas that Arthur Miller was able to evoke onstage were blazing hot. I knew I wanted to be a part of this and to explore the stage," Jones said.
In addition, director/actress/choreographer Baayork Lee, best known for playing Connie in A Chorus Line, and her work as choreographer Michael Bennett's assistant, will take home the Isabelle Stevenson Tony Award.
"Baayork works tirelessly to break down cultural walls that often build up around what theatre goers consider 'traditional' musicals, and her dedication to fostering the next generation of performers and theatre professionals to do the same is exemplary. We are thrilled to honor her this year," said Charlotte St. Martin, President of The Broadway League, and Heather Hitchens, President of the American Theatre Wing in a joint statement.
The Isabelle Stevenson Tony is presented annually to a member of the theatre community who has made a substantial contribution of volunteered time and effort on behalf of one or more humanitarian, social service, or charitable organizations.