Imagine your child could enter the world of her favorite cartoon, interact with the characters, and save the day. Pip's Island brings your child's dream to life with its immersive entertainment center, coming to New York's Times Square area in 2019. Pip's Island combines gaming, live entertainment, animation, and storytelling to expand kids' minds and empower their sense of self.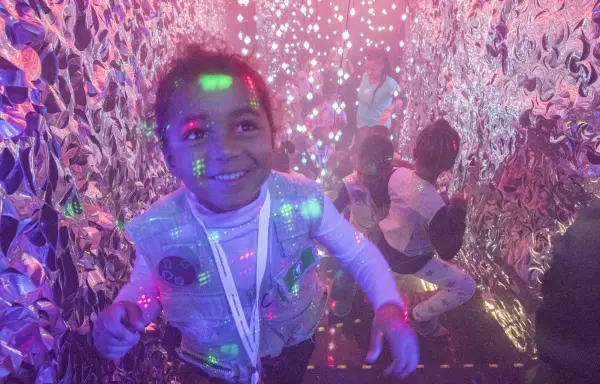 This attraction engages all of your child's senses with live characters leading them through the magical—and occasionally musical—world of Pip's Island. An experience designed for ages 4-10, Pip's Island takes kids through a secret tree portal to the wondrous island, where they'll collect sparks, fly through lightning, dodge moles, make Twinkle Tarts, and sing with a funny crustacean named Shelly.


Live characters like Pip, Finn, and Pebble will further immerse kids into the world. With the help of these characters, kids are encouraged to lean into the fun challenges and let their imagination take the lead through this experience. They'll interact with props, set-pieces, and puppets as well. Parents and adults are also invited to enter Pip's Island and rediscover their childlike sense of wonder.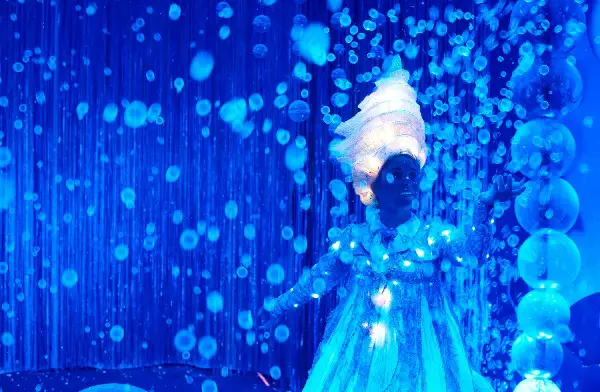 "Pip's Island is as real as 'make-believe' gets for children," says Walter Krudop, Pip's Island Creative Director. "They literally feel like they are entering a live video game and are pulled right into the story."
As the story escalates, the stakes will become higher. Your child will face harder challenges, the music will escalate, and the live characters will adapt as the villain, Joules Volter, tries to overtake the island. Kids play an integral part in this peacemaking mission. The experience will deepen their self-esteem and courage to face risks in real life.
The five Sparks on Pip's Island are achievement badges awarded to participants in each environment (or Range). These awards affirm the educational principles of STEAM curricula (Science, Technology, Engineering, the Arts, and Mathematics), putting creativity, curiosity, and problem-solving at the forefront of child development. Children can gain honorary membership to the Exceptional Explorers Society and become Master Explorers through their participation in Pip's Island as well.
Throughout the hour-long experience, the live characters will ensure a safe environment for all children to learn, feel, and express themselves. Pip's Island welcomes a wide range learning styles, including children on the autism spectrum and those with special needs.
Pip's Island premiered for limited time in November 2016 to critical and popular acclaim. Siblings Rania and Rami Ajami serve as the Chief Creative Officer and Chief Executive Officer, respectively, and have endeavored to bring a new level of excellence to the emerging world of immersive entertainment. The attraction will occupy its new permanent location beginning in early 2019.
This New York location is but the first foray for Pip's Island. Look forward to more content, such as books, animation, and gaming. And stay tuned for the next Pip's Island chapter. The story's not over!
---
Pip's Island begins previews on March 11, 2019 and officially opens on April 12, 2019 at 400 W. 42nd St. Find tickets and more at pipsisland.com.