Frank Sinatra sings in New York, New York, "If I can make it there, I'll make it anywhere." New York City is a year round concert destination.
There are several things to consider when seeing a performer live: acoustics, visibility, the option to stand or sit, ease of transportation. We've compiled an inventory (and a little bit of history) of some of New York's most popular music venues, as well as a list of upcoming NYC music festivals.
Madison Square Garden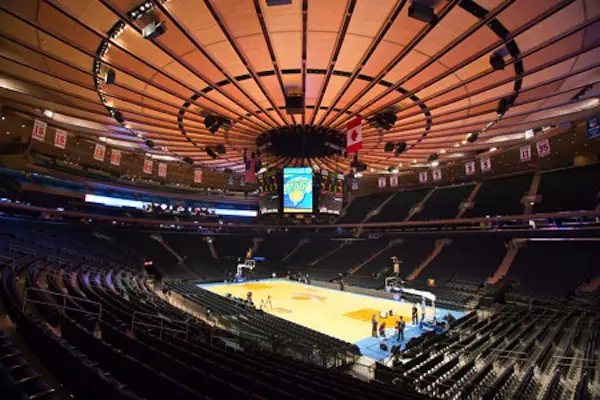 Madison Square Garden, aka MSG or "The Garden," in midtown Manhattan, is probably regarded by most performers as the pinnacle of success... (read more)
Radio City Music Hall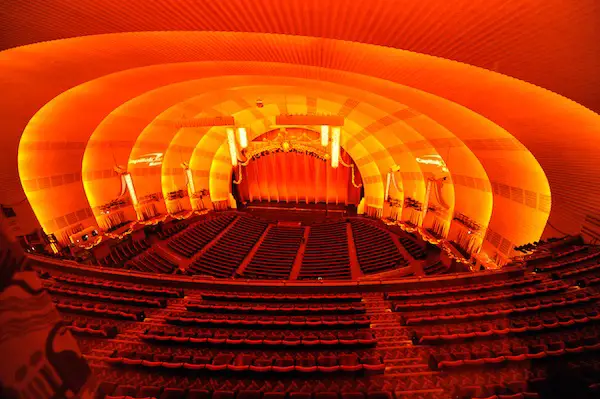 With a seating capacity of just under 6,000, Radio City Music Hall is the largest indoor theatre in the world. Quite a diverse list of performers have appeared there, from Frank Sinatra, Ella Fitzgerald and Liberace, to a-ha, Iron Maiden, Jack White, and The Cure... (read more)
Apollo Theater
It's still home to the famed Amateur Night at the Apollo, but in 1914, the neo-classical theater known today as the Apollo Theater was Hurtig and Seamon's New Burlesque Theater. It was eventually closed down and reopened in 1934 as the 125th Street Apollo Theater, the format changed from burlesque to variety revues and redirected to Harlem's growing African-American community... (read more)
Beacon Theatre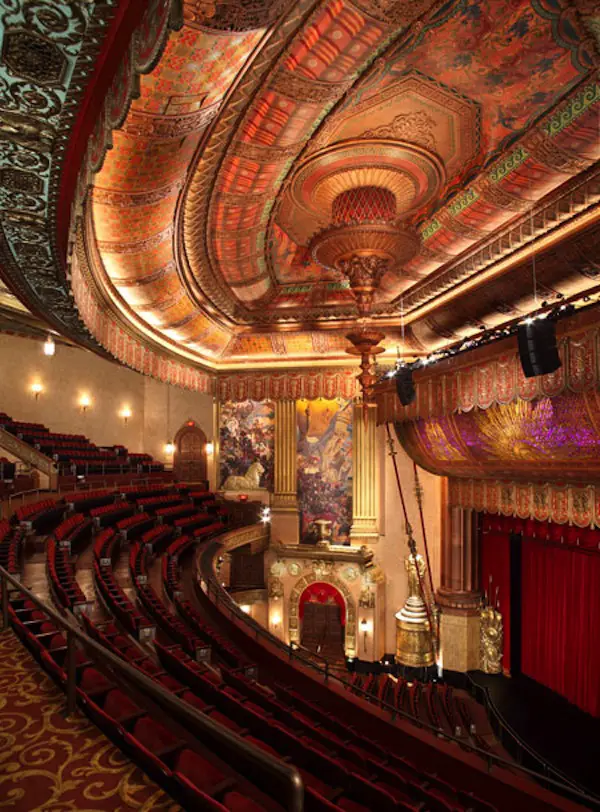 Located on the Upper West Side, the 2,894-seat Beacon Theatre is considered to be Radio City Music Hall's "older sister." The art deco-designed Beacon opened in 1929 as a venue for vaudeville acts, drama, opera and movies and is well regarded for its superior acoustics... (read more)
Barclays Center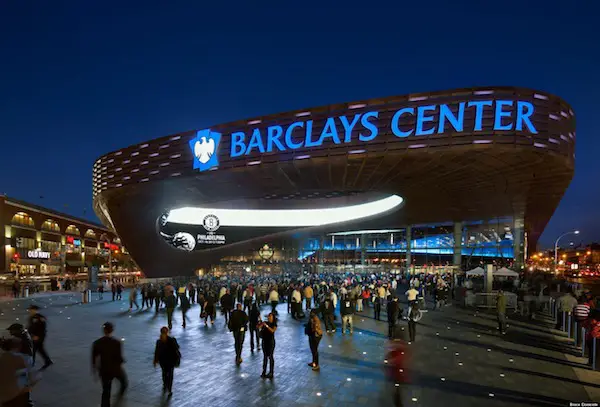 Having recently turned three years old, Barclays Center in Brooklyn is already one of NYC's hottest new entertainment venues... (read more)
Kings Theatre
Kings Theatre, formerly the Loew's Kings Theatre, is a palace-type theater in Flatbush, Brooklyn. It originally opened in 1929 and closed in 1977. In Feb. 2015, it reopened following a $95 million dollar renovation, with a Diana Ross concert. In less than a year since its revival, the venue has seen performances by CSN, Garbage, Sesame Street, Josh Groban, Ringo Starr and others. Upcoming Fall/Winter 2015 schedule will include shows with Neil deGrasse Tyson, Erykah Badu, and more.
Music Hall of Williamsburg
Photo: Adam Macchia
Also located in Brooklyn, The Music Hall of Willamsburg is just a short train ride from Union Square, by taking the L train to Bedford Street. Open since 2007, it has quickly become one of the more popular venues with an intimate setting (its capacity is only 550), hosting concerts by acts such as The Pixies, They Might Be Giants, and Cat Power. The venue is operated by The Bowery Presents, (the same folks as Bowery Ballroom). 66 North 6th Street, Brooklyn, 718-486-5400, musichallofwilliamsburg.com
Lincoln Center for the Performing Arts
One of New York City's most famous destinations for opera, orchestra, jazz, ballet, film and theatre lovers alike since 1956, Lincoln Center houses an impressive selection of 46 different venues... (read more...)
Carnegie Hall

Jeff Goldberg/Esto
Inspired by a chance meeting between Scottish-American industrialist Andrew Carnegie and conductor of the Oratorio Society of New York, Walter Damrosch, Carnegie Hall opened in 1891. Today it is comprised of three spaces: Stern Auditorium, Zankel Hall and Weill Recital Hall... (read more...)
Feinstein's / 54 Below
The popular nightspot with the in-theatre crowd, 54 Below has undergone a complete reinvention by multiple Tony Award-winning producers Tom Viertel, Marc Routh, Richard Frankel and Steve Baruch... (read more)
B.B. King Blues Club & Grill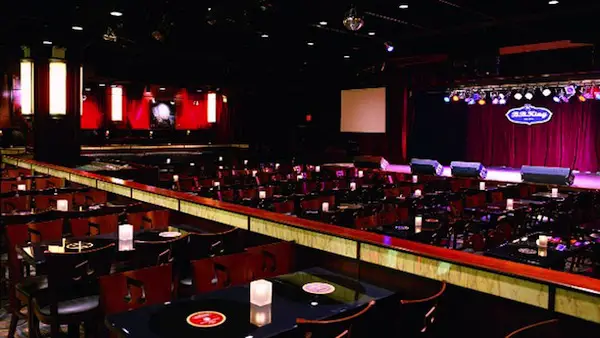 Founded by legendary blues guitarist B.B. King in 2000, B.B. King Blues Club & Grill offers an intimate opportunity for patrons to both have a meal and catch a great, live act... (read more)
Terminal 5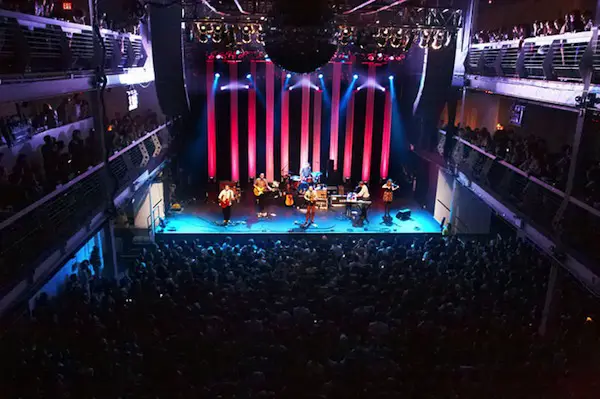 Way over in Hell's Kitchen is Terminal 5, an extravagant, multilevel event site with five distinctly different room environments. Originally opened in 2003 and renovated in 2007, the venue has 40-foot ceilings, high-tech sound and lighting, a kitchen, and a roof deck... (read more)
Highline Ballroom
Nestled beneath the High Line, The Highline Ballroom is a 700-capacity standing venue located in the heart of bustling Chelsea. Open since 2007, acts that have performed at the Highline Ballroom include Paul McCartney, Lady Gaga, Justin Bieber and Amy Winehouse, to name just a few... (read more)