Times Square is like no other place in the world. Visit before or after the Broadway rush is on and you'll know instantly why this crossroads is nicknamed "The Center of the Universe." On any given day some 330,000 people pass through, spiking up to nearly half a million on the busiest dates. Many of these visitors are tourists, bringing citizens of the globe past Broadway and 42nd Street.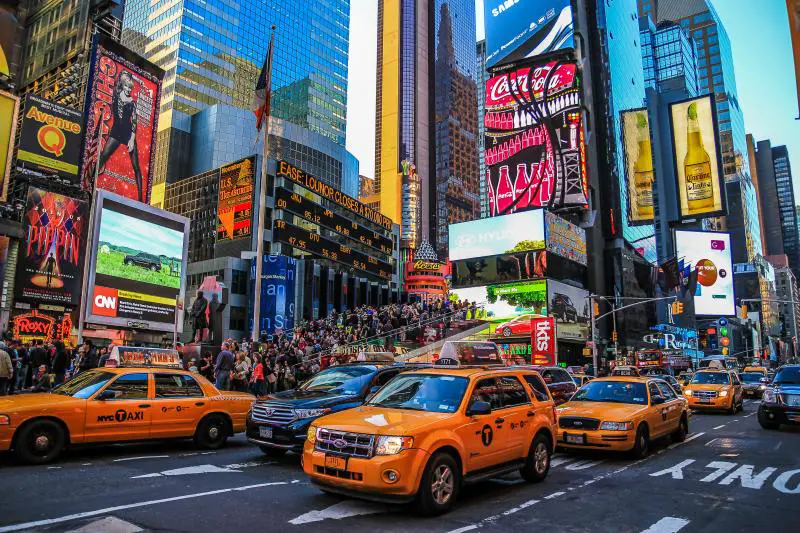 Richard BURGER/Flickr.
A major draw is the flagship TKTS Discount Booth, which sells same-day theatre tickets at up to half off. There are also meals and attractions to satisfy any age group here.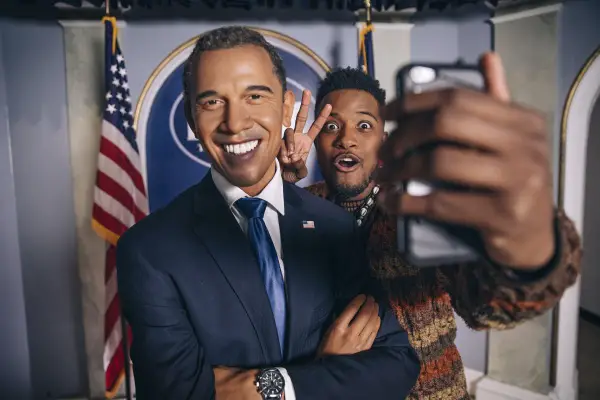 Midtown may be teeming with celebrities, but there's only one place you can guarantee yourself quality star-spotting: Madame Tussauds New York. Experience famous moments with the world's most iconic musicians, A-list stars, sports legends, world leaders, and more. Don't forget to come play your part at the all-new Madame Tussauds New York Presents Broadway, an immersive experience that takes you behind the scenes of iconic Broadway shows.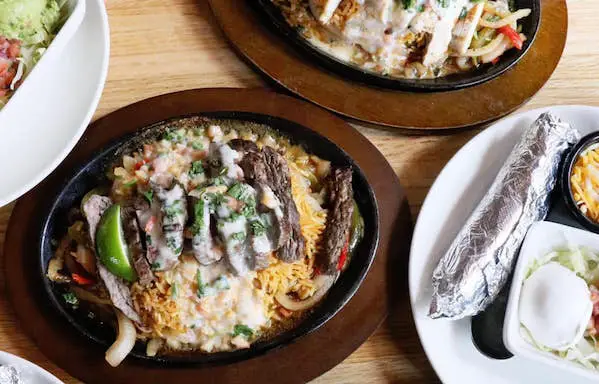 Photo Credit: Makenna Katz.
When you're ready for a bite you'll find a mix of local color and familiar names—built on a New York scale. The local Applebee's is one of the largest in the world; you'll find quality drinks and food (don't miss the fajitas, above!).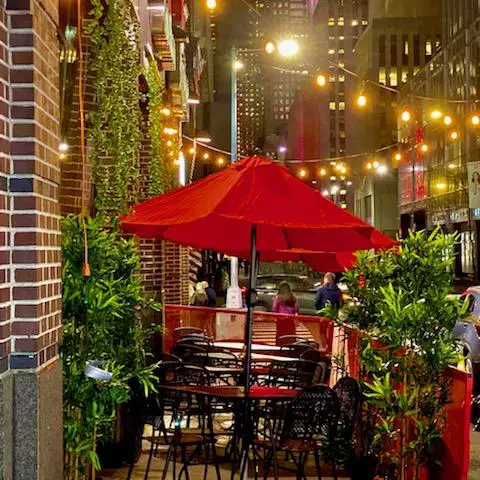 You can even find an al fresco oasis here, at the appealing outdoor patio setup Applebee's has on 42nd Street.
Ichiran Times Square serves its signature ramen amid stylish 1960s Japan-inspired design. The soup itself is spicy, savory, salty, and delicious to the last drop—if you want to really focus, opt for a private booth.
Sheryl Crow (credit: Jim Belmont).
A couple of blocks up from Times Square is the musical landmark The Iridium. For 25 years, it's been hosting intimate experiences of the world's best rock, jazz, blues, and beyond.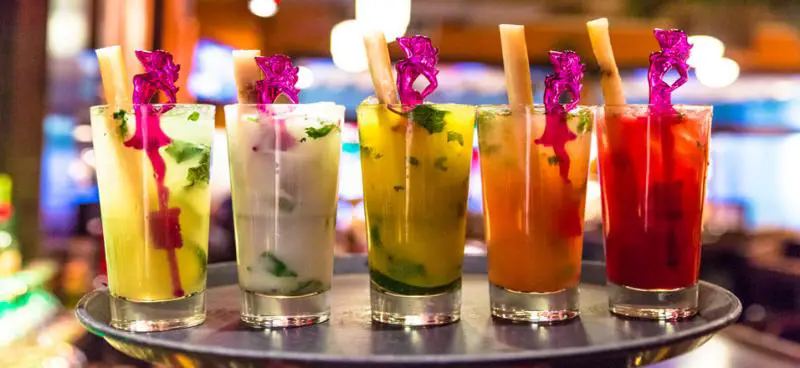 You can even take a Cuban vacation in the middle of Times Square. Before a Broadway show, or after a stop at a nearby attraction, step into spacious 1950s-style eatery Havana Central for a mojito and some ropa vieja. Thursday through Sunday, you'll be treated to great live Latin music, too!