The second year of Brooklyn's new literary series Brooklyn by the Book (BBTB) begins this September and runs through next May.

For years, dedicated Brooklyn readers journeyed into Manhattan for literary events that outsized the capacity of Brooklyn's independent bookstores and creative arts spaces. Even though Brooklyn is one of the nation's premiere literary communities, there's wasn't a large venue for all the passionate readers in the area to come meet and hear from their favorite authors. But last fall Brooklyn's oldest operating bookstore, Community Bookstore, and Park Slope synagogue Congregation Beth Elohim (CBE) joined forces to launch a series with the flexibility and space to accommodate a range of literary events, from intimate conversations to larger literary evenings. The Spring series saw events with local writers including former Russ & Daughters owner and bestselling-memoirist Mark Russ Federman and the internationally acclaimed Paul Auster. BBTB also hosted the acclaimed author Kate Atkinson, internationally renowned cookbook author and restaurateur Yotom Ottolenghi, heralded nonfiction writer Andrew Solomon, and Pulitzer-Prize winning novelist Elizabeth Strout.

Beginning this Fall, BBTB is pleased to add the Brooklyn Public Library (BPL) as a new collaborator in the series. Events are co-curated by the bookstore and the two organizations, and events will be held in one of three incredible spaces, CBE's historic 1,200 seat sanctuary, its more-intimate chapel, or at BPL's Dweck Center.

As BBTB grows its second year, its aim is to bring Brooklyn the finest literary voices contributing to the dynamic cultural conversation that represents both the national literary community and the literary community of Brooklyn.

BROOKLYN BY THE BOOK Fall 2013 Series:

Tuesday, September 17, 7pm
Brooklyn By the Book: Brooklyn Public Library at the Dweck Auditorium
Paul Harding in conversation with Michele Filgate
Paul Harding, the Pulitzer-Prize winning author of Tinkers, reads from his new novel, ENON, a story about the consequences of loss and personal tragedy in a small New England town. In conversation with writer and Community Bookstore bookseller Michele Filgate. A Brooklyn Book Festival Bookend Event. BPL, 10 Grand Army Plaza, Brooklyn, 11238

Thursday, October 3, 7:30pm
Brooklyn By the Book: Congregation Beth Elohim
Brooklyn Paperback Launch for Michael Chabon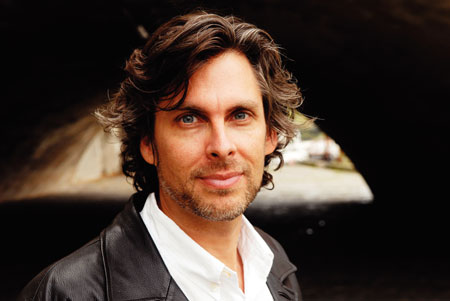 Michael Chabon. Credit: Ulf Andersen
Celebrate the Brooklyn paperback launch of Michael Chabon's bestselling Telegraph Avenue, a novel centered on a used-record store in Oakland, California. Telegraph Avenue is a smart and exuberant investigation of nostalgia, the lingering hold of small stores and vinyl records, and the difficult dynamics of family. CBE, 274 Garfield Place, 11215

Tuesday, October 8, 7:30pm
Brooklyn By the Book: Congregation Beth Elohim
Diane Ravitch in conversation with David Denby
Join Diane Ravitch, NYU professor and former U.S. Assistant Secretary of Education, for a hard-hitting look at the perilous state of America's public school system in her newest book, Reign of Terror: The Hoax of the Privatization Movement and the Danger to America's Public Schools. Called a "whistleblower extraordinaire" by the Wall Street Journal, Ravitch's many books include The Death and Life of the Great American School System. In conversation with New Yorker writer David Denby. CBE, 274 Garfield Place, 11215
Tuesday, October 29, 7:30pm
Brooklyn By the Book: Congregation Beth Elohim
Book Launch: Donna Tartt's The Goldfinch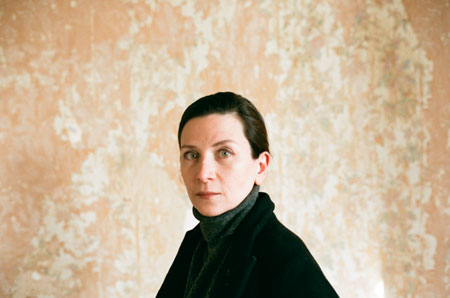 Join us to celebrate Donna Tartt's third novel, The Goldfinch, about an orphan who feels out of place in his new home among Manhattan's upper crust, and whose obsession with a painting that reminds him of his deceased mother pulls him into the underground art world. Tartt's previous books were the critically acclaimed bestsellers The Secret History and The Little Friend. This is the only reading of The Goldfinch in Brooklyn. CBE, 274 Garfield Place, 11215

Wednesday, November 20, 7:30pm
Brooklyn By the Book: Congregation Beth Elohim
Ari Shavit
Award-winning author and Haaretz columnist Ari Shavit presents an engrossing, personal and sure-to-be controversial picture of his homeland and the complexities and contradictions of the Israeli condition in My Promised Land: The Triumph and Tragedy of Israel. CBE, 274 Garfield Place, 11215

Reservations are encouraged for all events and attendees who RSVP will be entered into a drawing to win a signed copy of the author's book. A voluntary $10 donation is suggested at events held at CBE to help cover costs. To RSVP, find Brooklyn By the Book at: congregationbethelohim.org/brooklynbythebook and on Facebook at www.facebook.com/brooklynbythebook.