Oh, the bizarre cross pollination of Broadway of the 2017-2018 season: from SpongeBob SquarePants and his under-the-sea cohorts to two-time Oscar winner Glenda Jackson's return to Broadway after a 30 year hiatus in Three Tall Women (alongside 2017 Tony winner Laurie Metcalf); to the spanking new Jimmy Buffett jukebox musical Escape to Margaritaville to Downton Abbey's Cora Crowley (Oscar nominee Elizabeth McGovern) in J.B. Priestly's vintage Time and the Conways.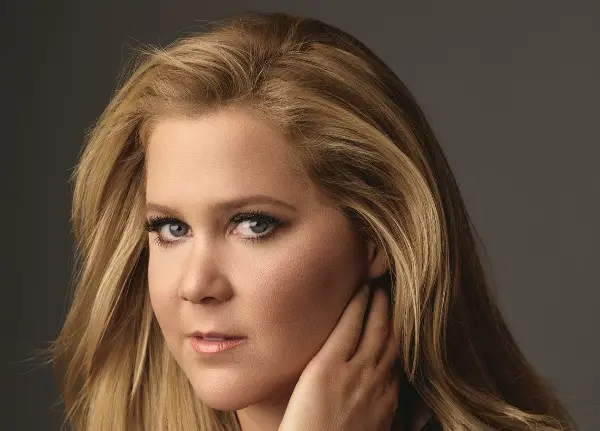 Photo credit: Mark Seliger.
But Broadway's breaking news this week is well over the "wild and crazy" top, starting with the Broadway debut of comedian Amy Schumer in Steve Martin's new play, Meteor Shower. And while Schumer, whose entertainment resume is heavily weighted on the TV and film end of the biz (Comedy Central's Inside Amy Schumer; HBO's Amy Schumer Live at the Apollo; Universal Picture's Trainwreck), she is no stranger to Renaissance performer/writer/bluegrass composer Martin's theatrical material, having once acted in a production of his Picasso at the Lapin Agile.
Meteor Shower—an absurdist comedy focused on two couples, one evening, blistering banter, and hurtling space rocks—marks Martin's second Broadway venture, the last being the fleeting run (139 performances) of last year's down-home musical Bright Star written with Edie Brickell. With Meteor Shower, Martin is clearly happy to be returning to his comedic wheelhouse, telling the New York Times the show is "…right up my alley—it's what I've been doing for the last 50 years."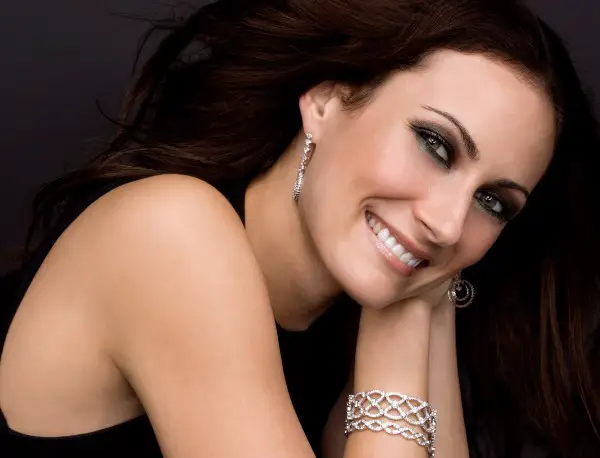 The four-member cast also includes Tony winner Laura Benanti (Gypsy; She Loves Me), Keegan-Michael Key (Key & Peele; MadTV), and Alan Tudyk (Firefly). Directed by four-time Tony-winning director Jerry Zaks, the play is slated to begin previews at the Booth Theatre on November 1st with an opening date of November 29th.
The second new production to fly onto the fall's Broadway season in a whoosh of "who knew?" star power is Bruce Springsteen and Springsteen on Broadway, the Rock and Roll Hall of Famer's solo show debut set to kick off on October 3rd at the Walter Kerr Theatre.
"I wanted to do some shows that were as personal and as intimate as possible. I chose Broadway for this project because it has the beautiful old theatres which seemed like the right setting for what I have in mind. In fact, with one or two exceptions, the 960 seats of the Walter Kerr Theatre is probably the smallest venue I've played in the last 40 years," said Springsteen, adding, "My show is just me, the guitar, the piano, and the words and music. Some of the show is spoken, some of it is sung. It loosely follows the arc of my life and my work. All of it together is in pursuit of my constant goal to provide an entertaining evening and to communicate something of value."
Granted, as you read this, your opportunity to score tickets for the legendary performer will be fading fast so you better be (dare I say it?) Born to Run. Ticketmaster "Verified Fan" registration begins today and will close August 27. Verified fans will be notified August 29 for the August 30 onsale. Visit brucespringsteen.net/broadway for more information about how to pre-register. FYI: Springsteen on Broadway's official opening date is October 12th with a closing date set for November 26th. The Boss will perform five shows a week.
ON A NOT SO UPBEAT NOTE…
I am sad to report that one of the best Broadway musicals of the past season—Natasha, Pierre & The Great Comet of 1812—will be closing its doors on September 3rd having played 32 previews and 336 performances.
Evidently the loss of Tony and Grammy nominee Josh Groban, who originated the role of Pierre on the Great White Way, proved a substantial blow to the production even though his replacement was Okieriete "Oak" Onaodowan, one of Broadway's most exciting and popular young performers and originator of the roles of James Madison and Hercules Mulligan in Hamilton.
Onaodowan will be playing Pierre through Sunday, August 13th, followed by cast member Scott Stangland from August 15th to August 20th. Show creator Dave Malloy will step into the role on August 22nd and continue through the show's conclusion on September 3rd. Not surprisingly, a national tour is already in the planning stages with an expected launch in 2019.
If you haven't yet seen this amazingly glorious staged take on Leo Tolstoy's iconic War and Peace, I strongly urge you to (attempt!) to reserve tickets…and if you can, splurge as the closer you sit the more powerful will be your experience.
---
Just in case you thought the announced closing of Natasha, Pierre and the Great Comet of 1812 marked an end to this week's theatre buzz, you clearly had no idea that the comings and goings were still percolating.
Bandstand—the show that netted director/choreographer Andy Blankenbuehler his latest choreography Tony award for creating slick swing-dance moves and his savvy casting of buff dancers' skilled sliding across the stage while tipping their hats—recently announced it would be hanging up those hats as of September 17th, following 24 previews and 166 regular performances.
In a posted comment, producer Tom Smedes noted: "It has been rewarding and humbling to have had the opportunity to bring a completely original and unique kind of musical to the stage."
Smedes went on to credit Blankenbuehler, fellow producers Gabrielle Palitz, Terry Schnuck, and Roger Horchow, along with the show's creative staff and cast, with putting together "a show that, in addition to being first-class entertainment, has heart, a message, and most importantly pays tribute to our veterans."
Citing a season that was crowded with competition, Smedes indicated that touring companies would be the next step in Bandstand's future, saying "We look forward to being able to continue telling this important story with future productions across the country and elsewhere."
Featuring Tony winner Beth Leavel (The Drowsy Chaperone) and the romantic teaming of Tony nominee Laura Osnes and Joe Carroll, the show is about post-WWII vets who form a swing band. Bandstand tickets are available through its website, www.BandstandBroadway.com.
---
It looks like come November, Off-Broadway's New World Stages will be welcoming another Tony-winning musical to its multi-stage realm: the Four Seasons jukebox musical Jersey Boys (Best New Musical, 2006) joins Avenue Q—the dark horse Tony Award winner of 2004 that has been in residence at New World since 2009—as a welcome revival.
The show, which will have four less cast members than it did during its Broadway run, should be a popular draw, especially with original fans ready to share the a capella harmonies and backstory of Frankie Valli and the Four Seasons with their kids and grandkids. Dates and cast TBA.