Theatre, subjective animal that it is, appeals to us on different levels, from nostalgia to intellectual stimulation to escapism. Broadway's new season is cutting a mighty swath through all of them—as well as a few others!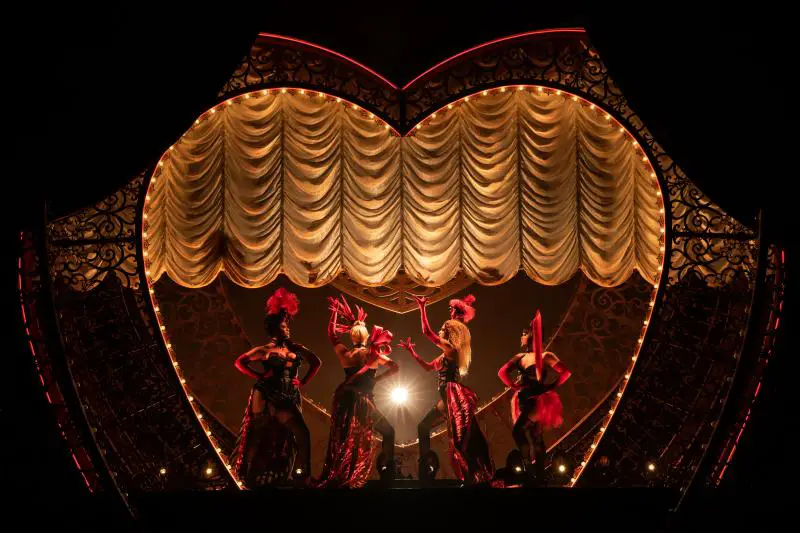 Pedal-to-metal on the season's nostalgia fast-track are jukebox musicals: Moulin Rouge! (the super-saucy La Bohème/Baz Luhrmann film spin-off); Jagged Little Pill, inspired by Alanis Morissette's Grammy-winning album of the same name; TINA: The Tina Turner Musical, starring Adrienne Warren, fresh from the London production, in the title role; and David Byrne's American Utopia, a limited run theatrical concert (through 1/19).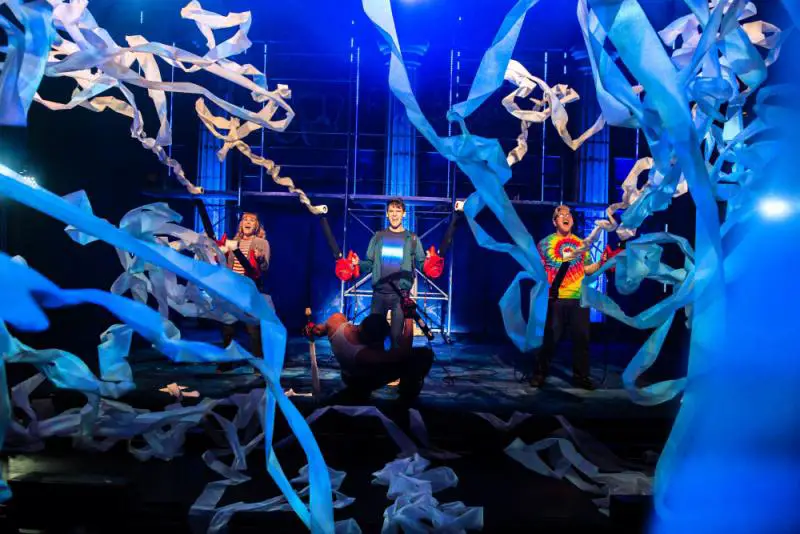 Pictured (left to right): Kristin Stokes, Chris McCarrell, and Jorrel Javier. Photo by Jeremy Daniel.

The only new musical with an original score arriving before winter is The Lightning Thief: The Percy Jackson Musical, adapted from the New York Times bestseller, which officially opens on 10/20. However, there's also Freestyle Love Supreme, an improvised hip-hop show created by Broadway superstar Lin-Manuel Miranda, Thomas Kail, and Anthony Veneziale—equal parts musical and event, considering the format boasts unannounced guest stars. Both shows share a closing date of 1/5.
As is usually the case in the fall, the big draw is drama, and this year not only soars in the genre, it comes with a wealth of heavy hitter performers in noteworthy roles.
Slave Play. Photo by Joan Marcus.
(In order of opening nights):
A revival of Harold Pinter's Betrayal (9/5) starring Olivier winner Tom Hiddleston in his Broadway debut alongside Zawe Ashton and Charlie Cox
The Height of the Storm (9/24) with Eileen Atkins and Jonathan Pryce
The Great Society, Part II of Robert Schenkkan's LBJ plays (10/1) spotlighting Brian Cox as President Johnson and an all-star cast featuring Richard Thomas, Grantham Coleman, Marc Kudisch, Bryce Pinkham, and Frank Wood
Slave Play (10/6) directed by two-time NAACP and OBIE Award winner Robert O'Hara
A revival of Tennessee Williams' The Rose Tattoo (10/15) with Marisa Tomei
The Sound Inside (10/17) starring Mary-Louise Parker and written by Adam Rapp
Matthew Lopez's Olivier-winning The Inheritance (11/17), a two-part masterwork that sold out on London's East End.
Fall's sole comedy by Tony and Pulitzer Prize winner Tracy Letts is Steppenwolf's acclaimed production of Linda Vista (10/10).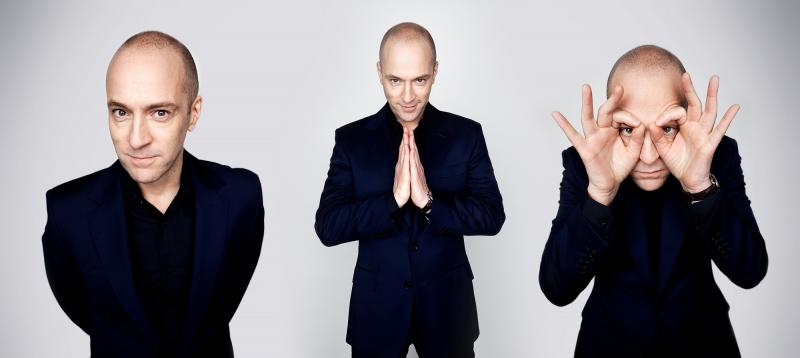 Derren Brown, Secret. Photo by Seamus Ryan.
And finally, the event that is leaving theatregoers awestruck for totally different reasons, Derren Brown: Secret—a lighthearted look into our ability to be befuddled by psychological illusion. Brown, already a U.K and Netflix star, is a most welcome addition to the season—albeit a brief one as he bows out of his Broadway engagement on 1/4.