The dog days of summer are well underway in the city. Cool off with some precious air conditioning and the best of what New York has to offer (inside, that is). See a comedy show or a jazz set, take a walk through a new museum, or sip a much-needed margarita when the out-of-doors are too hot to handle. Read on for more refreshing New York fun coming up this month!
Gotham Comedy Club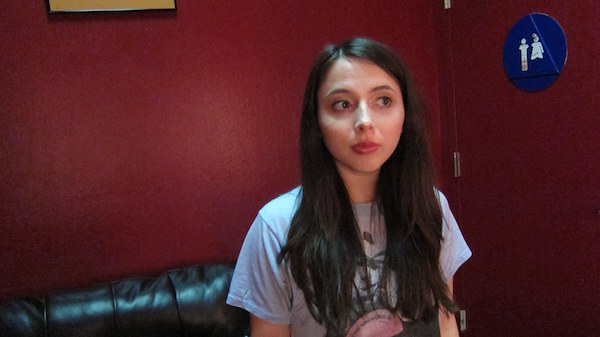 Sit back, relax, and have a few laughs at Gotham Comedy Club. Coming up, Jimmy O. Yang will be performing stand-up August 16-17. He appeared in the hit film Crazy Rich Asians and stars in Silicon Valley. Esther Povitsky headlines the following weekend, August 23-24. Povitsky, a New Face at the Montreal Comedy Festival, co-created and stars in the Hulu show Alone Together and appears in Crazy Ex-Girlfriend. 208 W. 23rd St., 212-367-9000, gothamcomedyclub.com
The Intrepid
Head to the Hudson for a family trip through the aircraft carrier-turned-museum, Intrepid. Explore this incredible museum of science and technology, now featuring summer exhibitions about women in space, the 50th anniversary of the moon landing, and tours through a Cold War submarine. Friday, August 16, is one of the museum's Free Fridays. This special event features free admission to the museum during the evening and a free screening of Gene Wilder's Willy Wonka and the Chocolate Factory on the flight deck. Pier 86: West 46 Street & 12th Ave., 877-957-SHIP, intrepidmuseum.org
Summer Movies
There's nothing like catching a summertime movie with some great A/C in the theater. In a town as movie-obsessed as New York, multiplexes abound, plus plenty of summer blockbusters to fill them. Check out these 9 alternative theaters for places to see movies in 4DX and Imax, as well as theaters that deliver food and drink to your seat during the show.
Interactive Experiences
Take your indoor entertainment to the next level with state-of-the-art experiences that combine technology, theater, and design. Instagram to your heart's content at exhibits like the popular Color Factory, Rose Mansion, and Sony Square, which invites you to handle new Sony products in addition to exploring immersive installations. Family-friendly interactive experiences in the city include Pip's Island and DreamWorks Trolls The Experience. Adults can enjoy interactive theater like The Imbible, which invites you to drink along with the actors during a live musical comedy Off-Broadway.
Vera Paints a Scarf at MAD
Visit the Museum of Arts and Design at Columbus Circle for innovative design in decorative arts, interiors, jewelry, and clothing. August 8, the museum presents Vera Paints a Scarf, exploring the work of Vera Neumann. The scarf designer had her own popular brand named Vera, which produced scarves based on her artwork. See her unique approach to design and entrepreneurship through her scarves, personal objects, and artworks. While you're around, check out the final days of Too Fast to Live, Too Young to Die: Punk Graphics, 1976-1986, on view until August 18. 2 Columbus Circle, 212-299-7777, madmuseum.org
Jazz at Lincoln Center
After MAD, spend a few hours with some of the best jazz musicians in the world. Dizzy's Club at Columbus Circle overlooks Central Park from the comfort of its dining room that doubles as a performance space. Enjoy dinner and drinks during Trio da Paz's two-week residency, August 21-September 1. This Brazilian jazz trio has been coming to Jazz at Lincoln Center for 12 years, bringing toe-tapping music that's full of surprises. Reserve a seat now to hear some hot jazz! 10 Columbus Cir., 212-721-6500, lincolncenter.org
Explore Hudson Yards
Photo: Iwan Baan .
Get lost in the new mall, The Shops at Hudson Yards. This seven-story retail complex features fashion, food, and the immersive art installation at Snark Park. There's plenty of cool air inside, plus hours of shopping and dining to enjoy your summer day. The city's first and only Neiman Marcus has a location there, in addition to brands as diverse as Zara and Mack Weldon. Next door to The Shops, The Shed hosts art exhibits and performances for the public. Find out more about Hudson Yards here.
Dinner and a Show
The city tends to empty out a little in August, so it's the perfect time to snag a ticket to a Broadway show. Whether you're seeing a standby like Phantom or a new production like Tootsie, be sure to book a great dinner before or after your show. Savor an elegant Greek meal with a glass of wine from the Wine Spectator-award-winning cellar at Nerai, offering special pre- and post-theater menus. Or wine and dine at a steakhouse offering a stellar summer deal. Until August 16, you can also enjoy discounted prix fixe menus across the city at New York Restaurant Week.
Margarita Time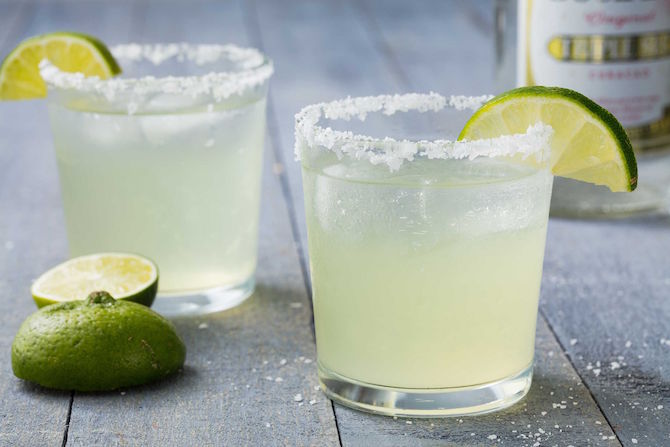 Never underestimate the power of an ice-cold margarita during the dog days of summer. Whether you prefer a classic frozen marg with lots of lime or something a little different (like margs made with fig, tomatillo, or gin), check out our top 10 list of NYC margs before your next summer hang.