Carnegie Hall held its first concert in 1891. Now this New York landmark is one of the world's most famous venues for orchestral music. The best of the best pianists, violinists, and grand orchestras play here. If you're intimidated by classical music (the Hall offers much more, by the way) or are turned off by tuxedos, there's still a seat for you at Carnegie Hall. Find out why in the list below!


It's Not All Bach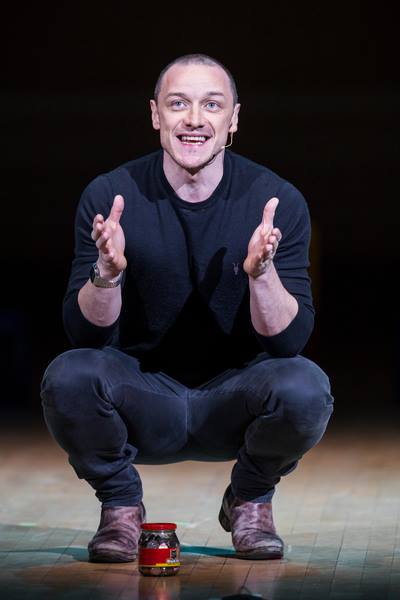 James McAvoy photo by Chris Lee.
If you're a fan of classical music, you're probably getting weekly emails from Carnegie Hall and making regular pilgrimages to their concerts. For the rest of us, there's just as much programming where you'll engage with music that's modern and diverse. Consider the "My City, My Song" concert series, where three singers teach songs from their native countries to kids. Carnegie regularly hosts jazz performances, opera singers like Renee Fleming, and Christmas concerts where you're invited to sing along with your favorite carols. Former events have included an evening of monologues by actors like Charlize Theron and James McAvoy (above), as well as a tribute concert to "Queen of Soul" Aretha Franklin.
Go to School on Good Music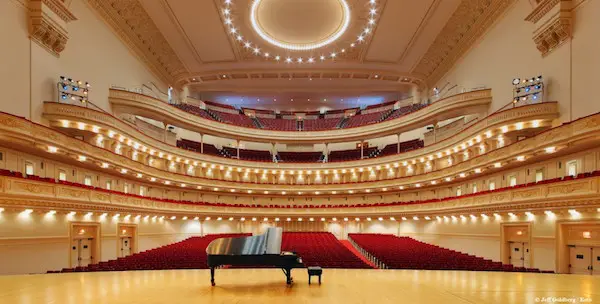 If you buy tickets for a performance of Mahler—but you've never heard of Mahler—check the event page for a free pre-concert talk at Carnegie Hall. There you'll be oriented to the music you're about to hear; that way, you can enjoy it with educated ears. You can also attend pre- and post-concert gatherings where you'll get a free drink and meet super-fans who can talk with you about the music. Sometimes, you'll even meet the musicians themselves!
Bring Your Kids!
Carnegie Hall teaches kids about all kinds of music through concerts, classes, and Family Days. Their Lullaby Song Circles, where parents can bring infants and young children and learn special lullabies, are held at public libraries citywide at no cost. As mentioned above, concert series like "My City, My Song" open children to music from around the world. And Family Days are free events where children can make instruments and sing with professional musicians at Carnegie Hall. For more information about kid-specific programming, click here.
Take a Tour

An institution with over a century's worth of history deserves a closer look. Take a guided tour of Carnegie Hall's facilities, which include 3 different performance venues that have hosted musical acts like Tchaikovsky, Billie Holiday, and The Beatles. Your guide will educate you about the construction of the building, the music that has filled it, and fun facts about the apartments above the hall, which used to house Leonard Bernstein and Marlon Brando. You'll also see the Rose Museum, which contains hundreds of artifacts from Carnegie Hall's history.
Carnegie Hall is located at 154 W. 57th St. Call 212-247-7800 or visit carnegiehall.org for more information.