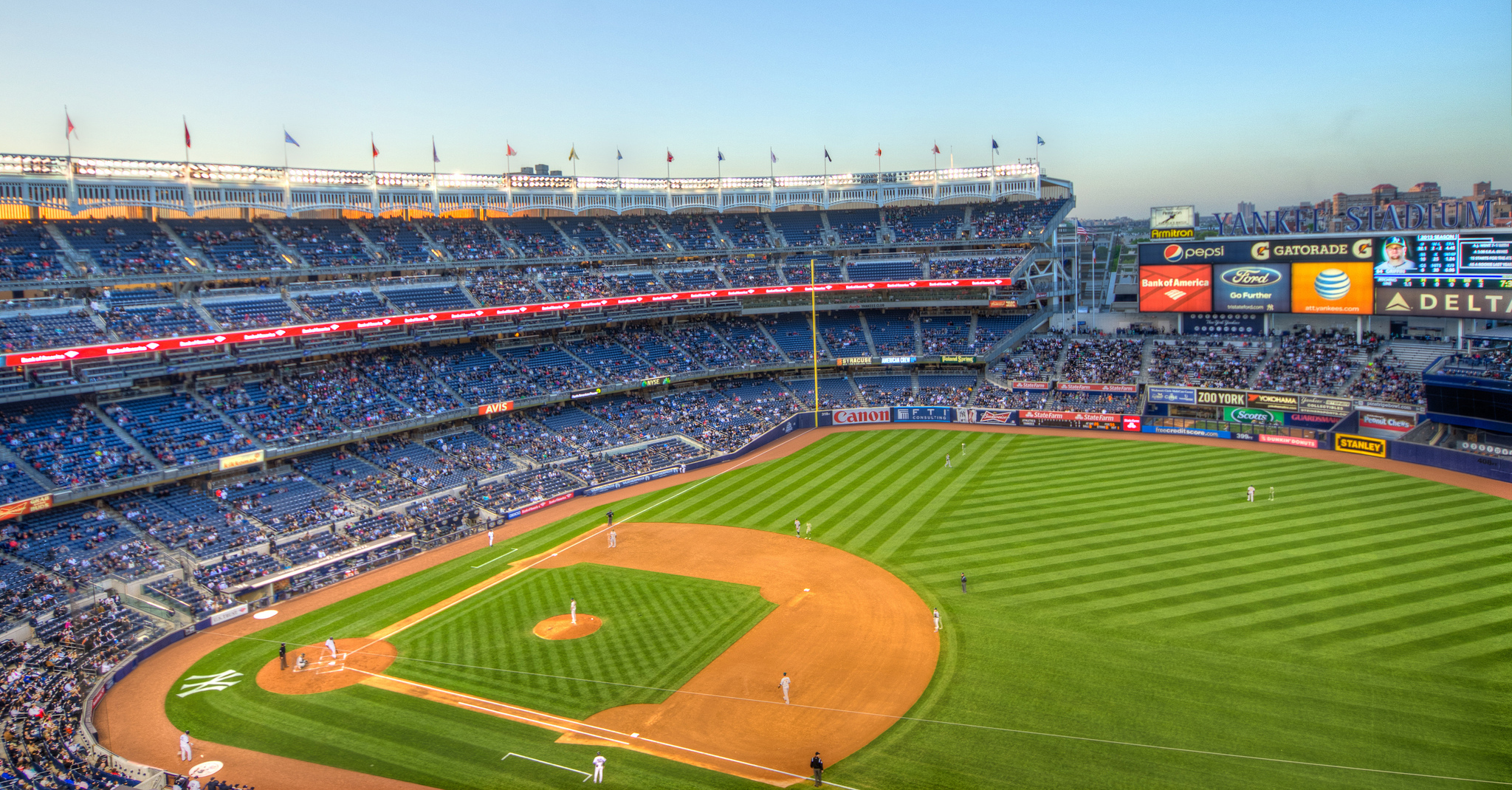 Photo: m01229/Flickr

NYC is home to the Knicks, the Yankees, the Jets, the Rangers, the Mets, the Nets, and the Islanders, so you can bet that there are sporting events happening in the city no matter the season. (There's also soccer, minor league baseball, marathons, and all kinds of college teams.) Find out what sports events in New York City are happening this weekend on City Guide's roundup and then snag some tickets for a game you'll never forget.


New York Islanders vs. Florida Panthers - Barclays Center
November 09, 2019 - Brooklyn
Parm, an acclaimed casual Italian restaurant, is the perfect place to start your Barclays Center experience. Make your dinner reservation for Parm by calling 917.618.6340 or online through RESERVE.
Pumpkin Smash - Aviator Sports and Events Center
Through November 10, 2019 - Brooklyn
THESE PUMPKINS WANT TO HIT SOME DIRTPumpkin Smashing! Just saying the words sounds fun.Join us at the farm for a Pumpkin Smash Celebration for our last fall weekend.You'll have a great time smashing, as will our cows and pigsthey love eating on the pumpkins left behind! And be sure to visit with all our friendly animals alpacas, sheep, goats, rabbits, chickens, turkeys, pigs, and cows.With $9 admission your day includes:FREE PUMPKIN TO SMASHKid-friendly Haunted HouseVisit with Friendly AnimalsEnjoy a HayrideMilk a CowPlay in our Corn BoxSit on a Real BulldozerTry the Hay-wagon SlideBunny BarnBarnyard Playground
beam CBD Pop-up in Soho - 11 Howard
Through December 15, 2019 - New York
beam is excited to introduce NYC to their line of organic, phytocannabinoid-rich CBD products trusted by some of the worlds most rigorously tested athletes like CrossFit legends Mat Fraser and Tia-Clair Toomey.Throughout the beam pop-ups 3-month duration, all products including the CBD oil, salve infused with lavender and eucalyptus and raw + vegan CBD protein bars are available for sampling and purchase.
Connecticut Tigers at Staten Island Yankees - Richmond County Bank Ballpark
Through June 18, 2109 - Staten Island
Connecticut Tigers at Staten Island Yankees
Lowell Spinners at Brooklyn Cyclones - MCU Park - Coney Island
Through August 01, 2109 - Brooklyn
Lowell Spinners at Brooklyn Cyclones

Want free advice on what to see and do in NYC? Join our Facebook group Everything to Do NYC, a place for people to ask questions and get tips on how to make the most of the city.