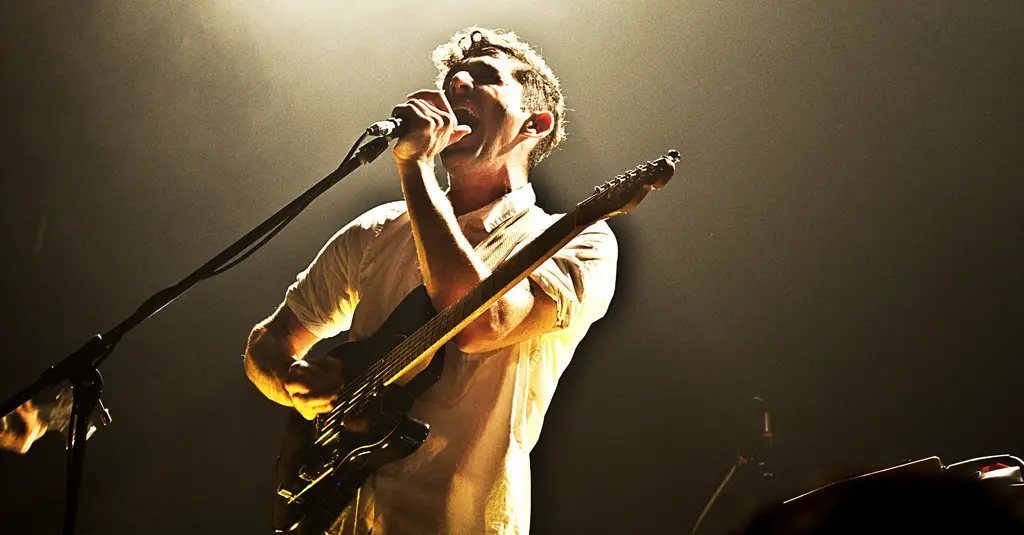 Photo: Mike Cicchetti/Flickr

All of musical greats make their way through the Big Apple at one point or another, making NYC one of the best locations for catching pop and rock shows. Whether you like the big names or go more for the rising talent of the music industry, be sure to snag tickets to these weekend New York City pop and rock shows compiled by City Guide.


Rho & The Nomads - World Reggae - Shrine
March 27, 2020 - New York
Rho & The Nomads is a collection of veteran NYC musicians with a love for groovy world rhythms.
Anti-Flag, Grade 2, Doll Skin - Rec Room
March 27, 2020 - St, Buffalo
16+ admitted with I.D. / under 16 with guardian
Start Making Sense: Talking Heads Tribute - YMCA Boulton Center
March 27, 2020 - Bay Shore
If David Byrne is one of the geniuses of modern times, then Start Making Sense is a tribute to genius. The musicians in this 7-10 piece Talking Heads Tribute take pride in faithfully recreating the music of Talking Heads entire career. Together they bring much of the Heads unique live show to the stage, with front man Jon Braun as a spot-on David Byrne, giving you a "once in a lifetime" experience. Prepare yourself for a rockin', funkin', danceable celebration of the new-wave art punk you loved from the 80's !!!
Al Di Meola - Suffolk Theater
March 27, 2020 - Riverhead
Guitar Player Magazine's 5x readers poll winner, Al DiMeola is the Grammy-winning guitar legend that set the bar for generations of virtuosity to follow! Known for his incredible skill and musicality, Di Meola has collaborated with everyone from Jimmy Page, Steve Vai & Frank Zappa to Chick Correa and Herbie Hancock to Milton Naciemento to his legendary work with Paco DeLucia and John McLoughlin. In this show, Al takes on the work of Lennon & McCartney, whom he has said "I really credit the Beatles for the reason why I play guitar"... Along with tracks from DiMeola's deep catalog. VIP Experience tickets available - call for details.
No Quarter - A Tribute To Led Zeppelin - Anthology
March 27, 2020 - Rochester
No Quarter - A Tribute To Led Zeppelin
Asgeir - Warsaw
March 27, 2020 - Brooklyn
All agesKhushi
Fleetwood Macked/ Refugee - The Cutting Room
March 28, 2020 - New York
Under 21 With GuardianOne of Rock's most successful hit making machines Fleetwood Mac comes to life with this visually and sonically uncanny tribute "Fleetwood Macked". Fleetwood Macked brings your favorite songs like "Go Your Own Way", "Don't Stop", "Rhiannnon" and "Landslide" to the stage with a performance that brings the audience back to the heyday and most popular line-up of the ever tumultuous Fleetwood Mac. Stevie Nicks, Lindsey Buckingham, Christine McVie, John Mcvie and Mick Fleetwood are recreated for this exciting and remarkable tribute.
Genessa & the Selena Experience - NYCB Theatre at Westbury
March 28, 2020 - Westbury
This performance will be played in the half round. The stage will not rotate. This performance will be played to sections B, C, D, E, F and G. Sections B and G are side possible obstructed view. No seat in the Theatre is more than sixty feet from the stage. Everyone needs a ticket regardless of age. Interested in VIP Membership and Premium Seating for our events? For information please call 516-247-5211. Members get the best seats with the best amenities!
Breathe Carolina - The Mercury Lounge
March 28, 2020 - New York
18 and OverBreathe Carolina is the LA-based duo behind hits like "Blackout", "Rhythm Is A Dancer", "DYSYLM", and "Sweet Dreams". 2019 has already seen a number of successful releases from the pair including "All I Need" with Jordan Jay, and "Stronger" with Raven & Kreyn. Breathe Carolina now gears up to release their highly anticipated new full-length album on Big Beat / Spinnin' Records this Fall, which lends itself to be a hybrid of their nostalgic emo roots and current day production.
Murder by Death Anniversary - Warsaw
March 28, 2020 - Brooklyn
All agesAmigo The DevilCult-indie band Murder By Death is hitting the road this winter to celebrate 20 years since their first show.
IRA's 35th anniversary - Kingsland Bar & Grill
March 28, 2020 - Brooklyn
16+ with valid IDIRA Infexion Respiratoria Aguda / OficialUFC: Under Fascist ControlThe Breaking SoundsDemencia AlkoholikaPorvenir OscuroSewer Skrewer
Beabadoobee - The Bowery Ballroom
March 29, 2020 - New York
16 and OverEliza & The Delusionals
Simon Rudston-Brown - Prohibition
March 29, 2020 - New York
i'm originally from Australia where I studied and played Jazz initially, and then moved onto being a touring session guitarist/vocalist for many high profile pop/rock acts in Australia. My original band, FALLS, (of which i am the principal songwriter) then signed a record deal with Verve/Universal and I moved to the USA to pursue that. I also have done hundreds of bar, restaurant, corporate and wedding gigs both as a soloist and with band.
Sloppy Seconds - Kingsland Bar & Grill
March 29, 2020 - Brooklyn
16+ with valid iDSloppy Seconds

Want free advice on what to see and do in NYC? Join our Facebook group Everything to Do NYC, a place for people to ask questions and get tips on how to make the most of the city.