The Oyster Bar, along with the rest of Grand Central Terminal, celebrates its centennial this year. The high-vaulted tiled ceiling in the 400-seat main dining room is an architectural gem of the Gilded Age and still beloved by tourists and natives alike. Commuters stop at the raw bar for a half-dozen oysters with their martini before boarding the 6:15 home; shoppers and office workers come to the lunch counter for a fried oyster sandwich; and the small lounge is always crowded for Happy Oyster Hour from 4 to 7:30pm, where you will find an especially good choice of white wines. (There's even a Flying Dog oyster stout.)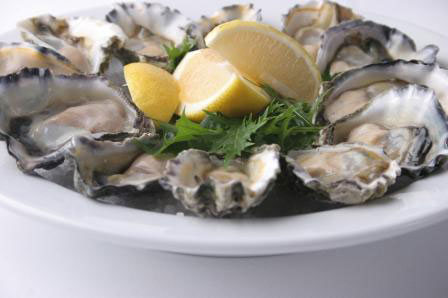 Oyster platter

For more than 20 years, Chef Sandy Ingber, aka the Bishop of Bivalves, has been in charge of the city's largest oyster haul; from 4,000 to 8,000 a day depending on the season. A handwritten plaque lists the day's oysters, usually 36 different types from both coasts. The full dining menu, based on the original handwritten broadside, is a bit daunting with so many fresh seafood choices, but they are mostly simple dishes, like the popular Oyster Pan Roast or Peconic Bay scallops gently sautéed in herb butter with garlic.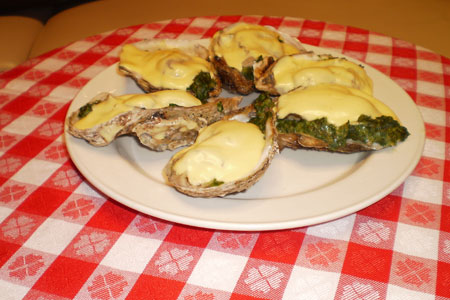 Oysters Rockefeller

For the centennial, Ingber created a new version of Oysters Rockefeller, dressing the briny bivalves with a creamy sauce and sautéed greens, topped with bread crumbs and crisped under the broiler. These alone are worth the visit. Pastry chef Junuz Noka creates key lime pie and cheesecake so good that both are now produced for retail sales. Lunch and dinner Monday to Saturday 11:30am to 9:30pm; closed Sunday and major holidays.
89 East 42nd Street, 212-490-6650; oysterbarny.com